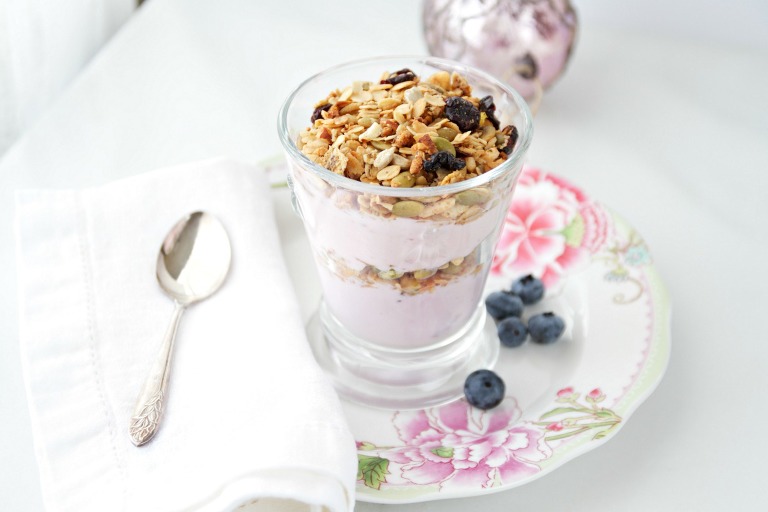 When my son Phil was born, we lived in a bungalow with only two bedrooms on the main floor. I loved that first home, it had an award winning rock garden out front that was planted by the first owner.
But only two bedrooms, so I decorated the office just at the bottom of the stairs. I added a border of monkeys and the crib bedding was light green with monkeys and banana trees. I used to worry about him down there.. I'd lay in bed and plan the escape if there were ever a fire. That never happened, but before long our two babies were sharing one room upstairs, with much romping and jumping on beds. But shortly after we moved  to the suburbs so we could have a bigger home better suited for a family of four on a quiet cul-de-sac.
Yesterday, we moved Phil from his upstairs bedroom in our current house to a room in the basement.
So our little "monkey" is back downstairs and life has gone full-circle.. only this time, it won't be me laying wide awake planning my escape;)
♥
I'm always scheming for ways to keep my kids home for as long as possible.
I tell them stories about how wonderful it was to have a washer and dryer and not beg a ride to the laundromat! How great it was to come home to a warm meal at the end of a long day when I was in University.
It seems to be working.. for now!
♥
We make homemade granola around here about every month, it's the perfect fast breakfast when eaten with yogurt. We've managed to find a lactose free yogurt for my son as well! If you click on my breakfast|brunch tab above you'll see there's six other granola flavors to try! A giant batch of Smidge's Granola was the mainstay for our family for years. It yielded 10 large ziploc bags that we would freeze and pull out when our granola jar ran empty.
We've recently began making more gluten-free versions and smaller batches so we can experiment with seasonal flavors. We find these gluten-free recipes just as full of flavor and crunch as the others.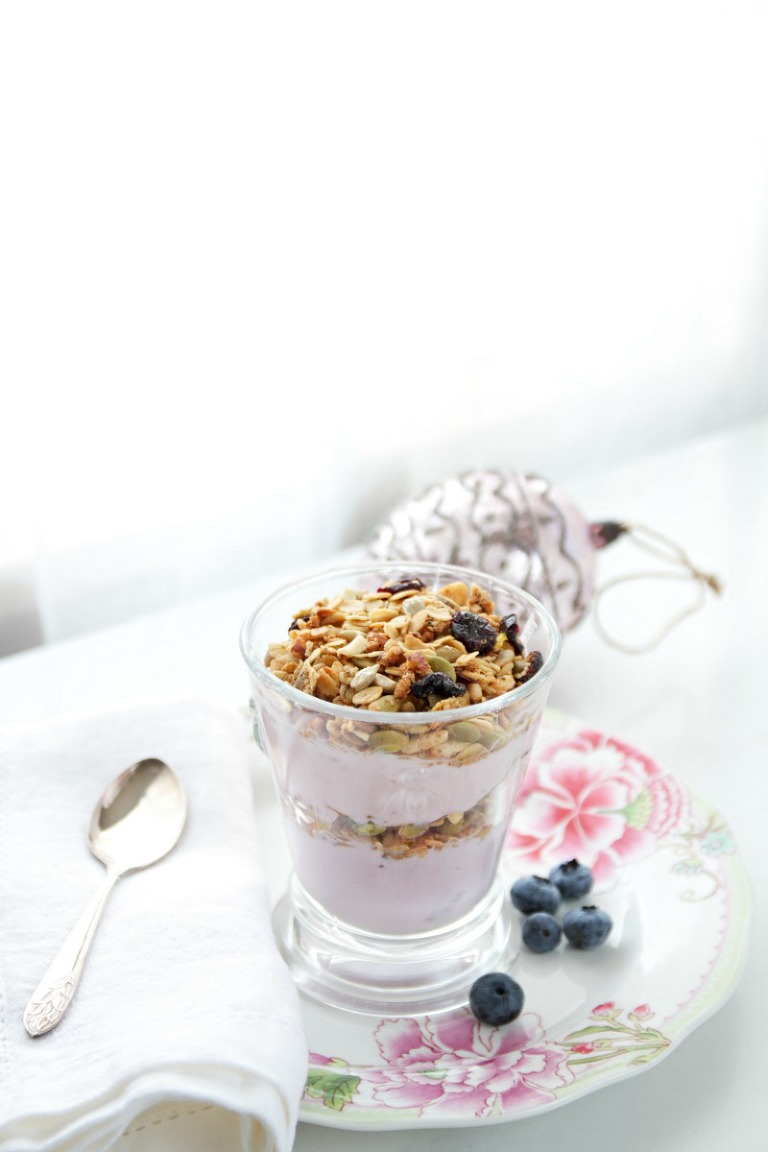 When I spied a bag of Mayer lemons at Superstore, I couldn't resist and began planning a new granola recipe.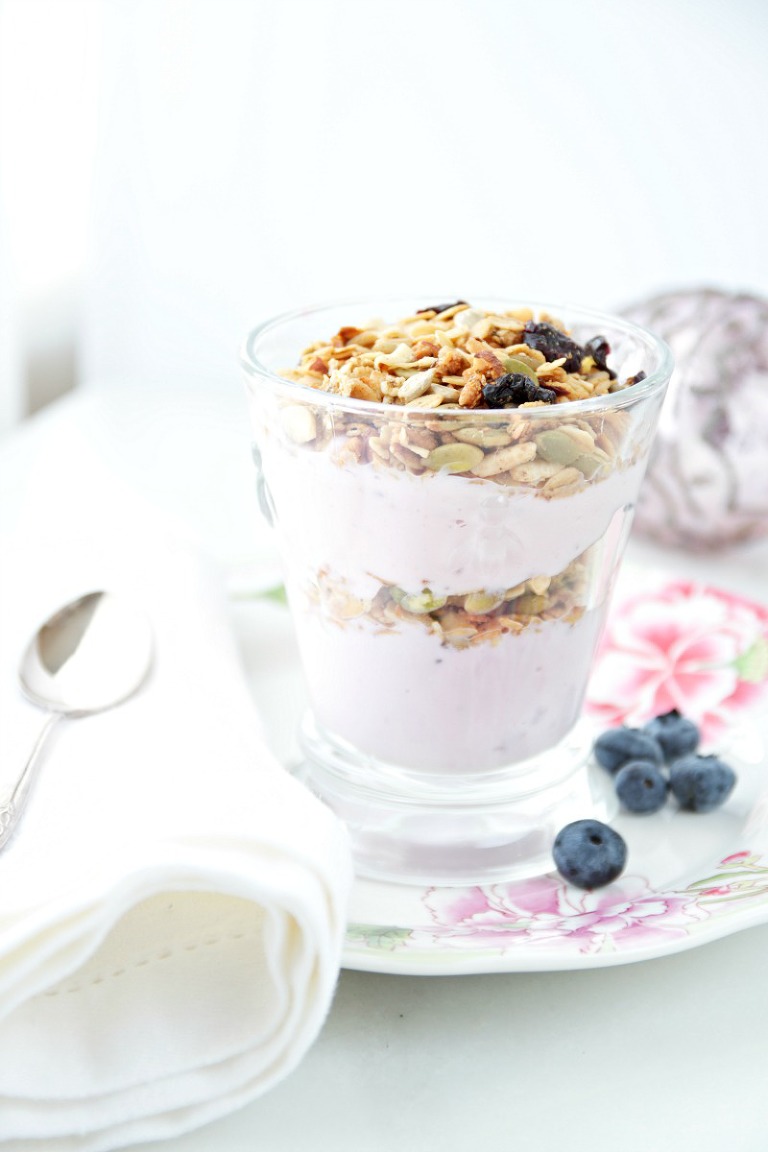 Mayer lemons have a sweeter, less tart flavor than regular lemons and are a welcome sight in cold winter months!
They're yellow is a cheery reminder of spring!
What goes with lemon?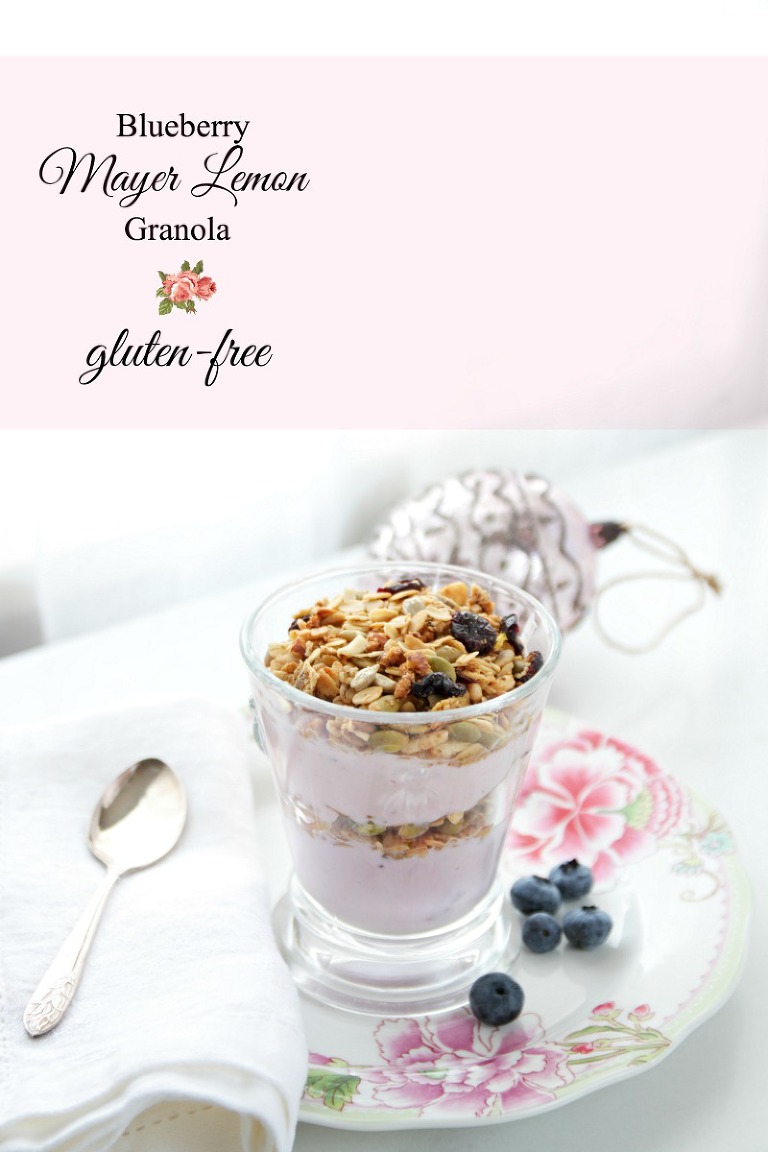 Why, blueberries of course.. and Smidge's newest granola recipe was created!
With our new Super Food pantry, we've added some chia and flax seed as well!
There are many Vegan friendly yogurt flavors and brands available.. I think I need to do a taste test to see which I like best!
Gluten-Free Mayer Lemon and Blueberry Granola
Ingredients
Dry Ingredients
10 cups oats
3 cups puffed rice
3 cups Nature's Path Mesa Sunrise Cereal
2 cups whole almonds, then chopped
3 cups roasted salted sunflower seeds
1 1/2 cups sesame seeds
1 cup sprouted chia and flax seed powder (organic traditions)
400 grams medium unsweetened coconut
2 tsp cinnamon
Wet Ingredients
1 1/2 cups oil
2 cups brown or unbleached cane sugar
1 cup water
4 tsp vanilla
zest of 2 mayer lemons
juice of 1 mayer lemon
2 tsp pure lemon extract
After baking
2-3 cups dried blueberries
Instructions
Preheat your oven to 300F.
In a large metal bowl, mix together everything from the oats to the cinnamon. Use your hands to blend thoroughly together.
In another bowl, mix together the wet ingredients, everything from the oil to the lemon extract.
Pour the oil mixture over the dry ingredients and mix together. Again, I use my hands to make sure everything is blended.
Pour into a few large roasting pans that have been lightly sprayed with cooking spray.
Bake for about 35-40 minutes, setting your timer to stir every 15 minutes.
The granola is finished when it is lightly browned and crunchy.
Stir in the dried blueberries. Let cool then store in a large glass container with a scoop and freeze the rest in large plastic freezer bags.