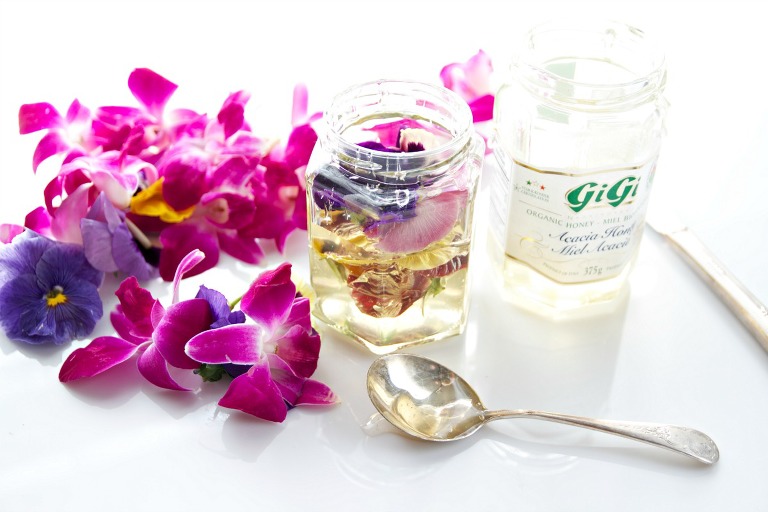 Sometimes.. it is suddenly the day before Mother's Day
and you've forgotten to buy a gift.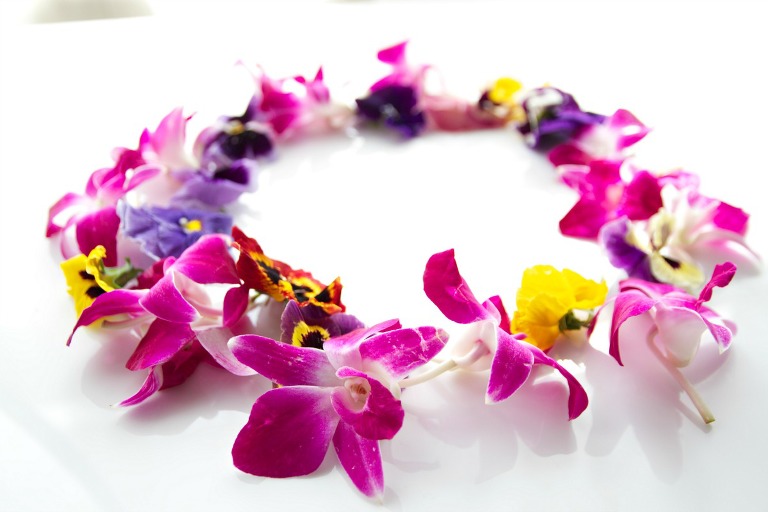 If you're looking for a homemade gift that you can make in a hurry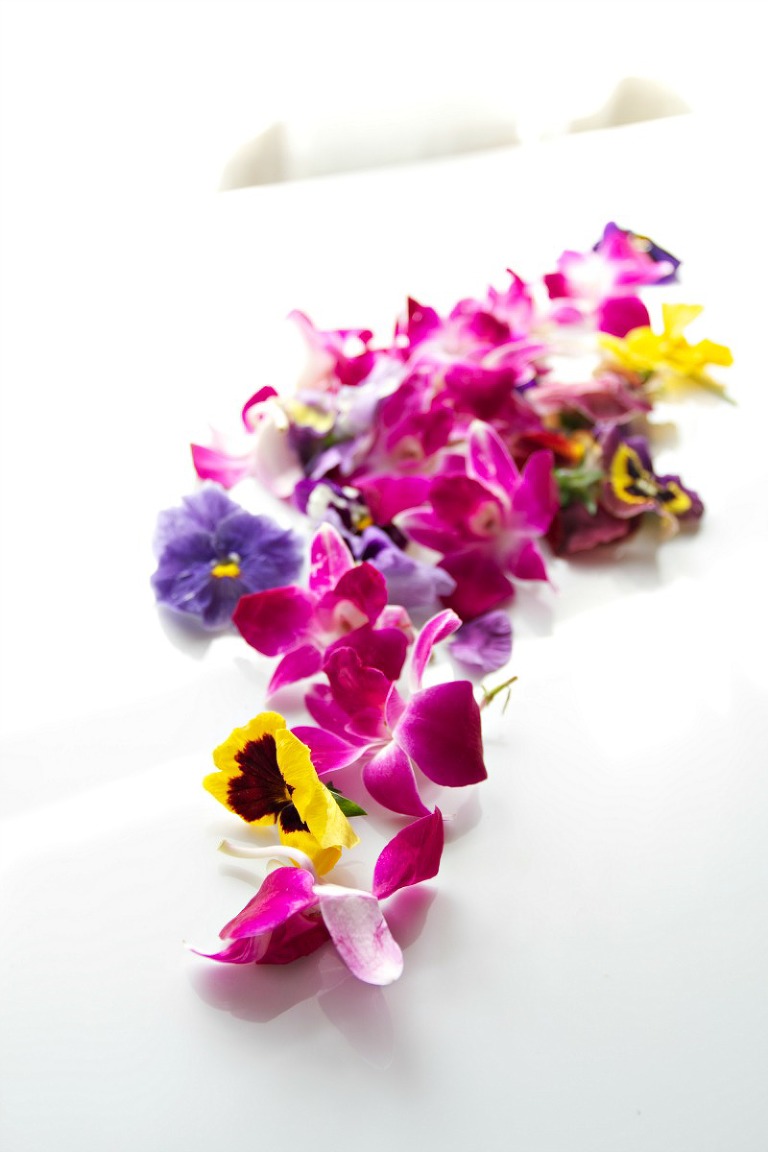 .. this one is perfect!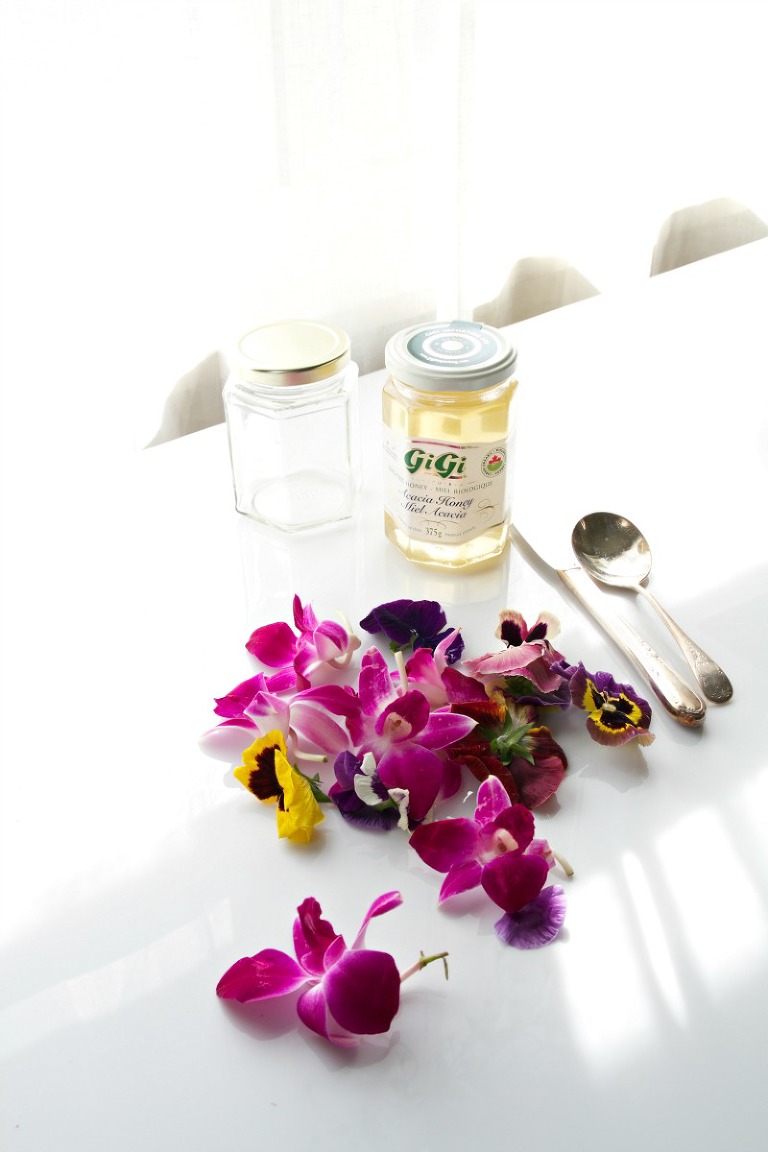 My heart skipped a beat when I saw Cathy's Wildflower Honey Recipe
on her beautiful, peaceful blog
She has such a passion for plants and gardening, I love to visit and see her photos..
you see, spring arrives in Bavaria far sooner than here in Canada.
Please visit her blog, you'll be so glad you did!
♥
 This DIY caught my eye because of it's simplicity and sparkling loveliness..
It's so simple you don't need a recipe..
a golden jar of organic mild honey like Acacia and some
wild flowers
or
edible pansies.
You know we haven't got a blooms in sight.. but Community Natural Foods sells little packets of
edible flowers, just make sure to call ahead to see when they're in stock.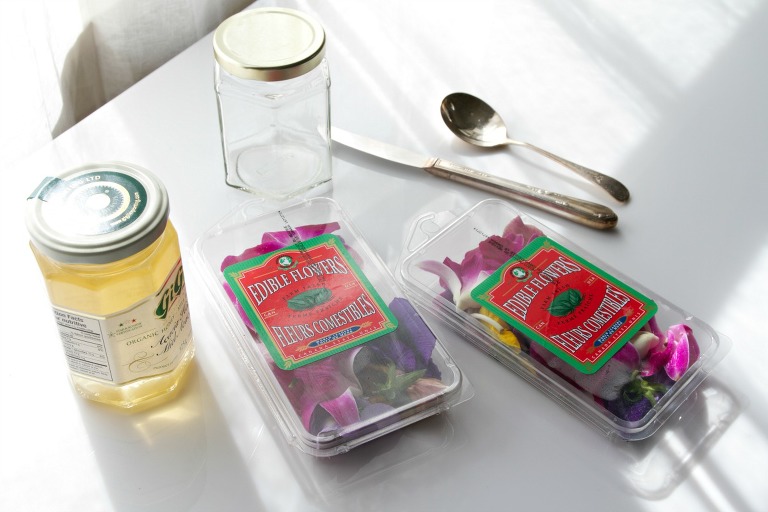 Pansies have a mild sweet to tart flavor.. while orchids are beautiful, I wanted my honey to have a subtle taste
and homegrown look. I've read that orchids can be bitter.. and truthfully, my jar was too small for them!
They'd be SO pretty strung into a garland and worn in a child's hair on Mother's day!!
Begin with a sterile jar, poke in a flower, spoon or pour over a little honey
then repeat.. adding flowers as you go.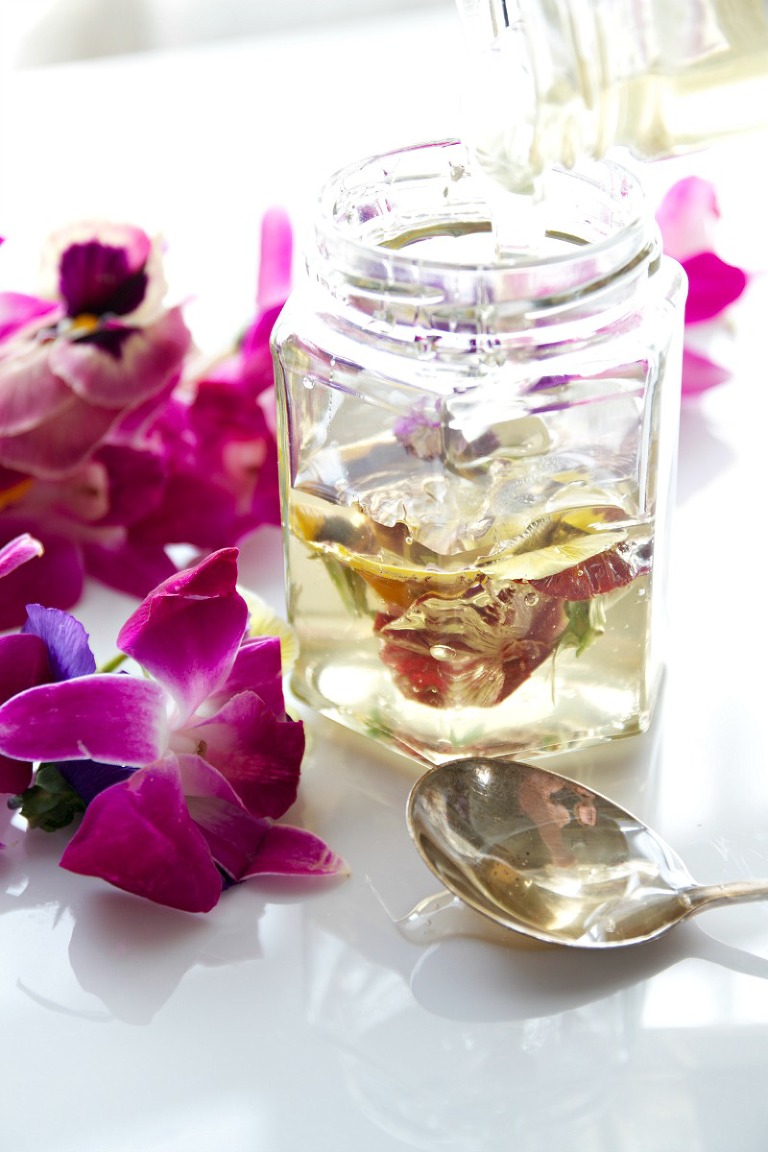 Tighten a lid on and leave it in a sunny spot for a few weeks, turning occasionally.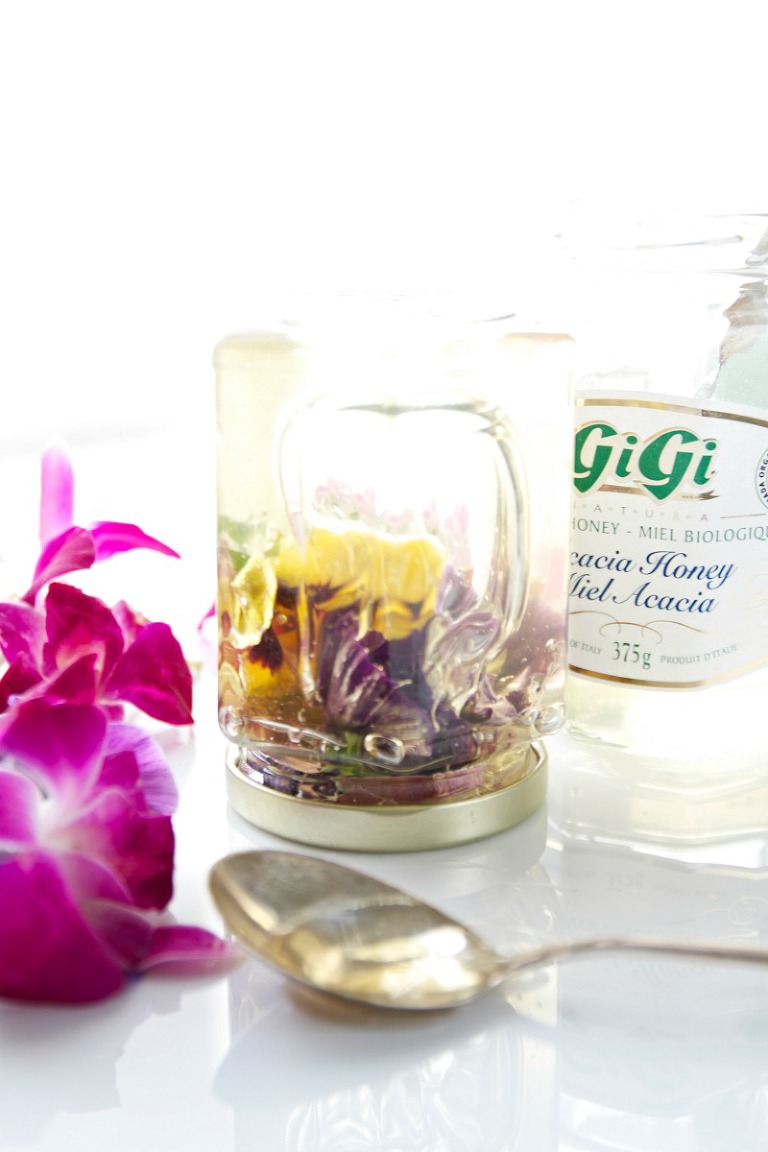 Wouldn't this be pretty with a ribbon tied around it and a little handwritten note?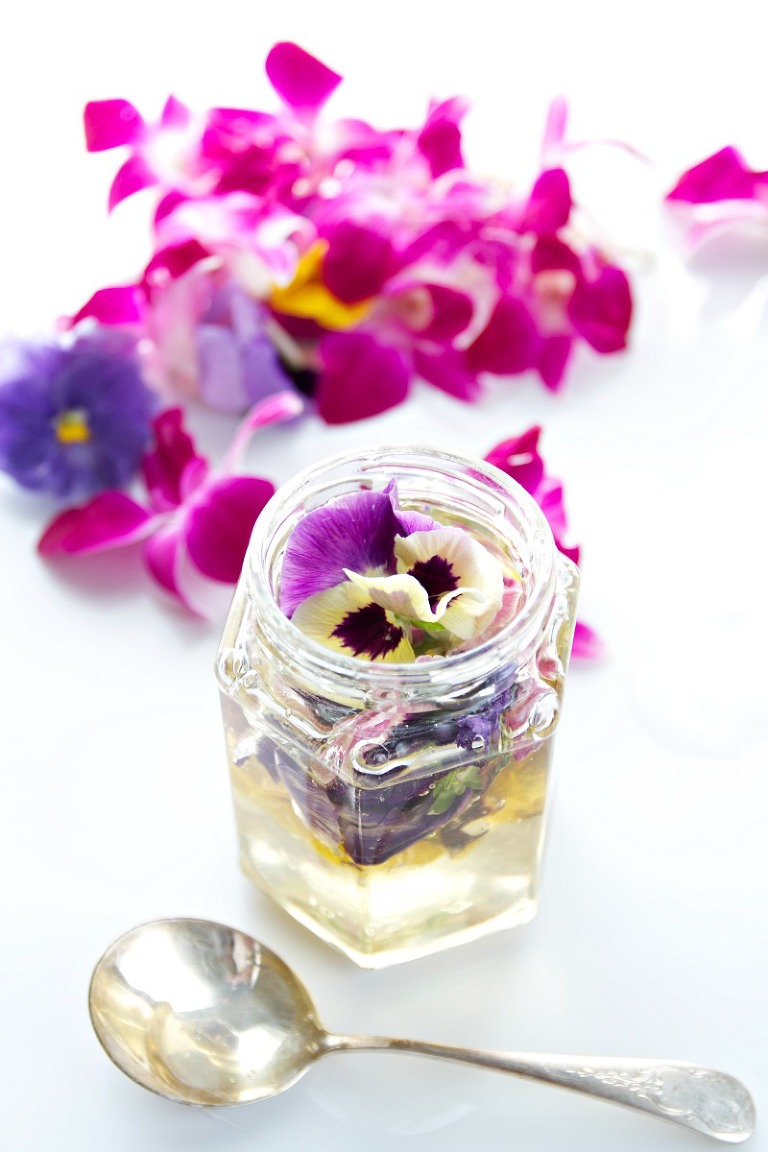 This is a safe and easy gift any child could make.. it's a fun, sticky DIY.. that's easily cleaned up with a hot cloth.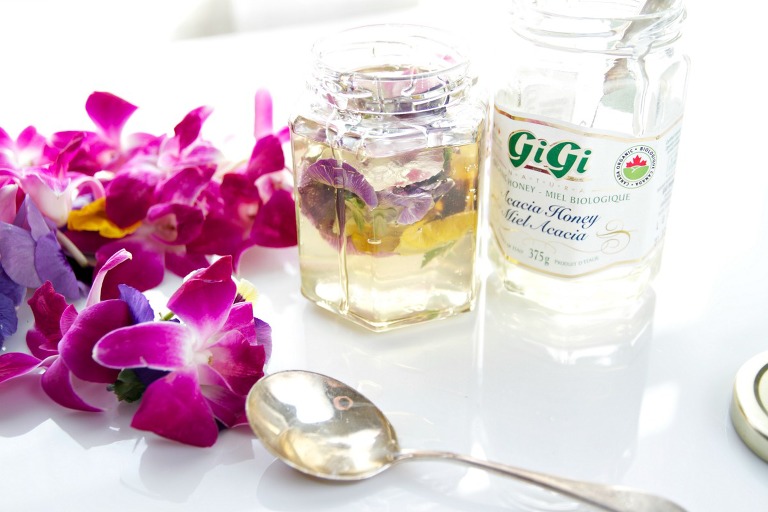 and it's exactly the sort of gift a mother would love to receive..
 ♥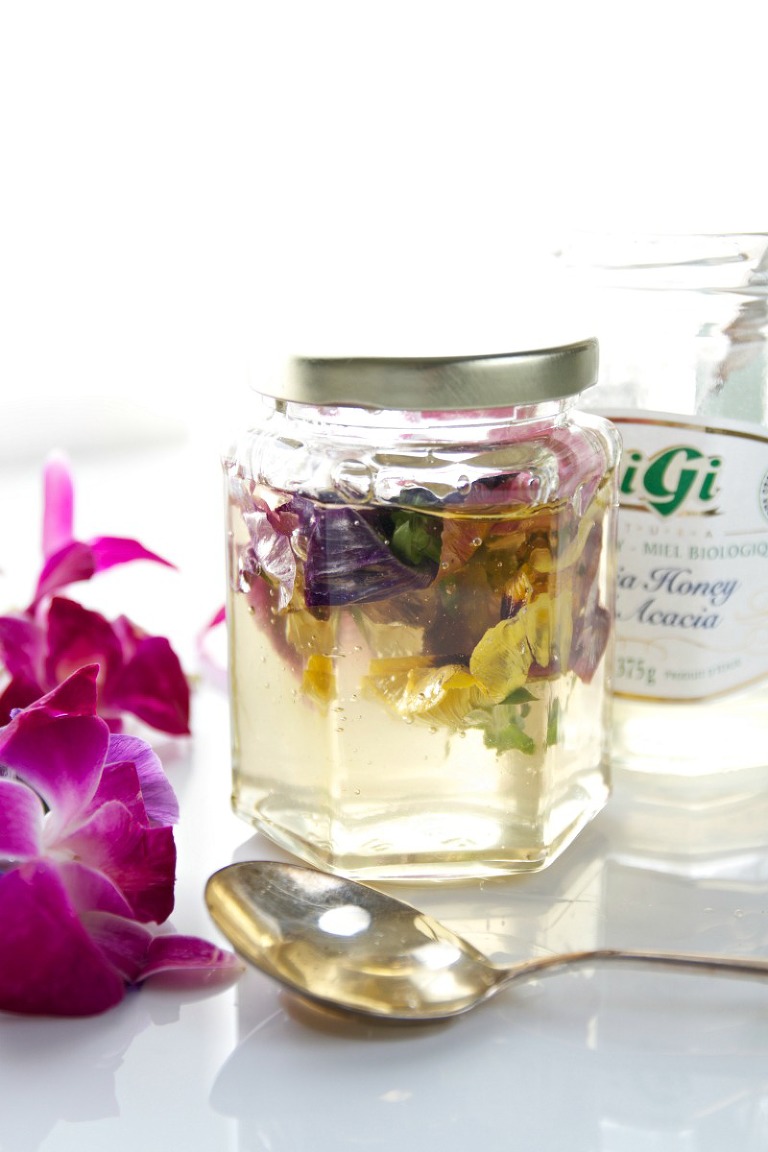 Homemade Wildflower Honey
Ingredients
1 sterilized jar with tight sealing lid
1 375 g jar mild, clear honey like Acacia
edible organic wildflowers or pansies
spoon
Instructions
Spoon a small bit of honey to the bottom of the jar. Add a flower or two. Top with a layer of honey and continue until the jar is full.
Set in a sunny spot on a window sill for a few weeks. Turn the jar upside down occasionally.
Enjoy on buttered toast or scones.
Notes
Pansies have a mild flavor. Other wildflowers can change the flavor of the honey, feel free to experiment by tasting the flowers first then adding the ones you love.
Happy Mother's Day to all.. blessings to all Mother's and their gift of life.. and lessons taught!