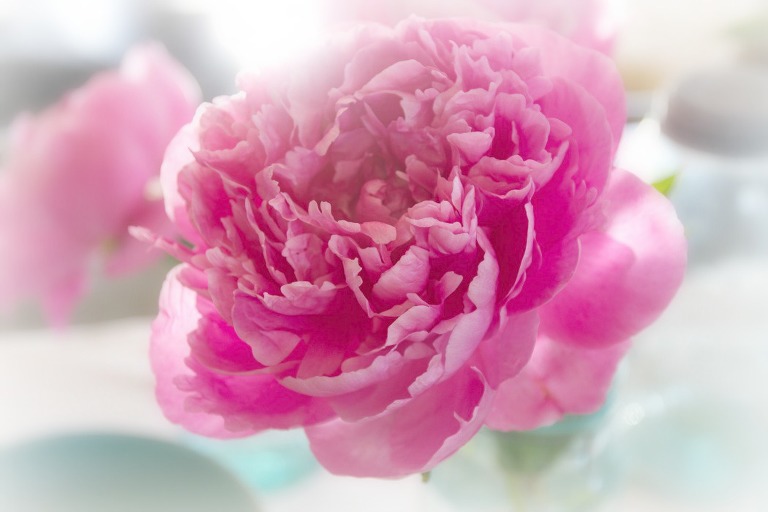 It's been some time since I've shared a tablescape with you… especially a mason jar tablescape!
I have a little collection of vintage mason and apothecary jars, don't you love this teal blue color?
If you can't find them at an antique shop, Michael's has some smaller new ones in this color.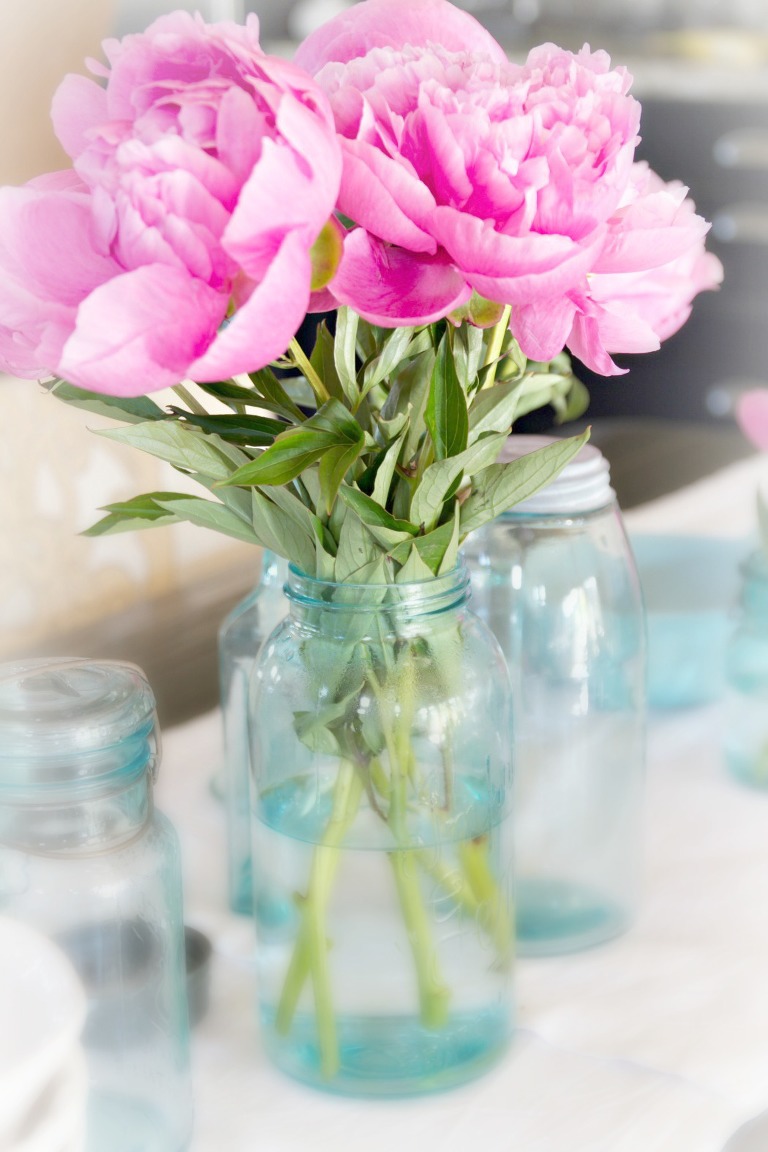 They would be so beautiful for an outdoor wedding..
I picked up two bunches of these peonies at the local grocer after seeing some at Sue's the other night for Book Club.
Our next book is "The Art of Hearing Heartbeats". We felt like reading a good romance novel before we break for the summer.
When I picked up a bunch, they were just small, tightly closed buds.
To be honest, I wasn't expecting much from them but a bit of color.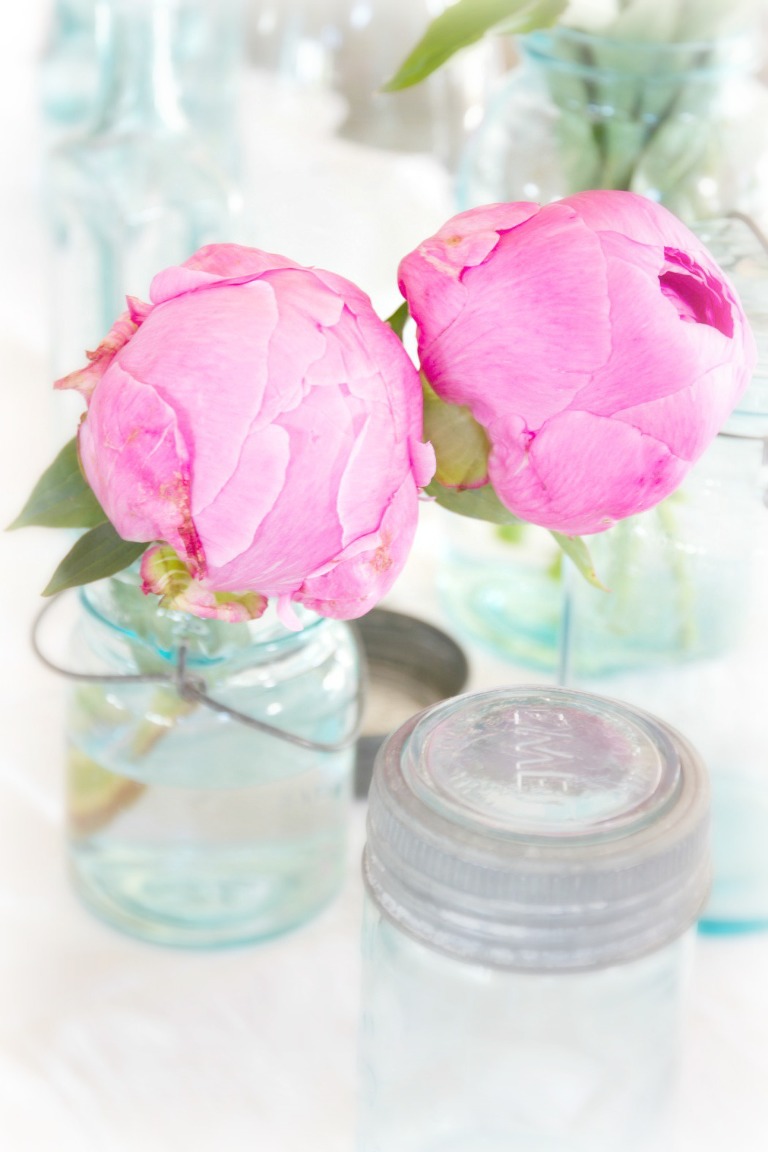 But as they began to open up, I was shocked at how gargantuan they are! They're seven inches across!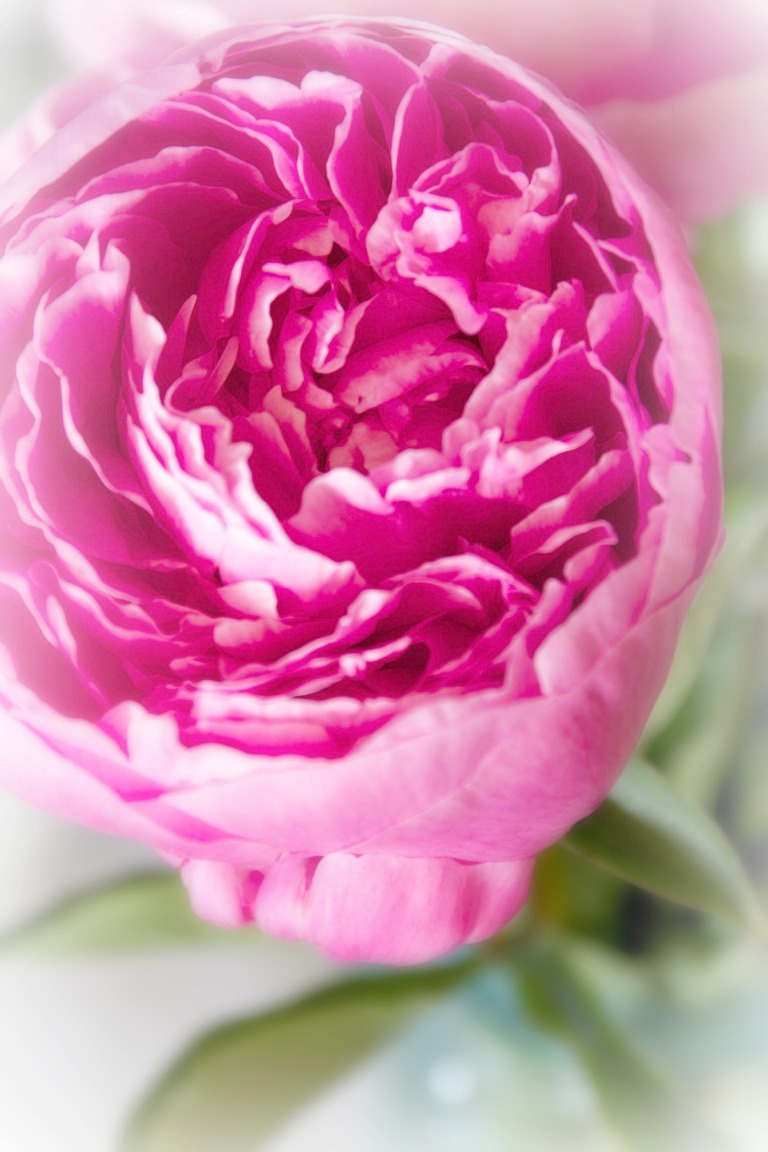 They have such intricate ruffles,
and are such a favorite, that I have planted..
five
peony bushes in my garden.
Now I'll be swatting the ants away..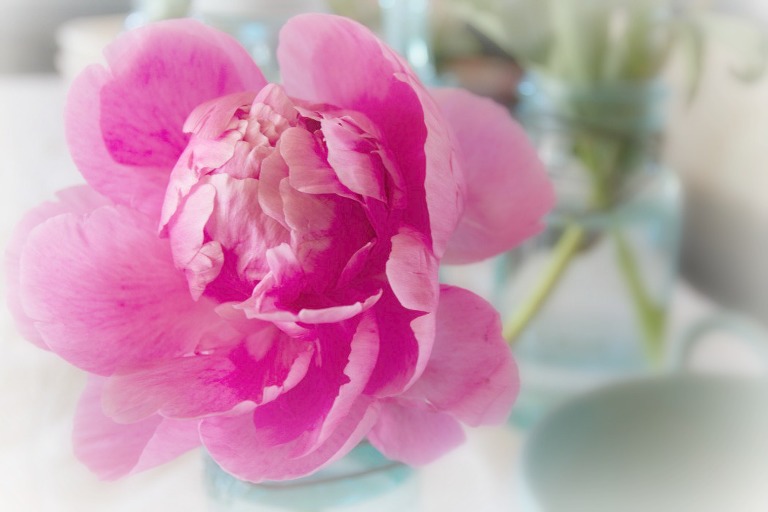 With the late spring we're having, my garden perennials have barely begun to grow,
so these lovely store-bought bunches are a welcome sight!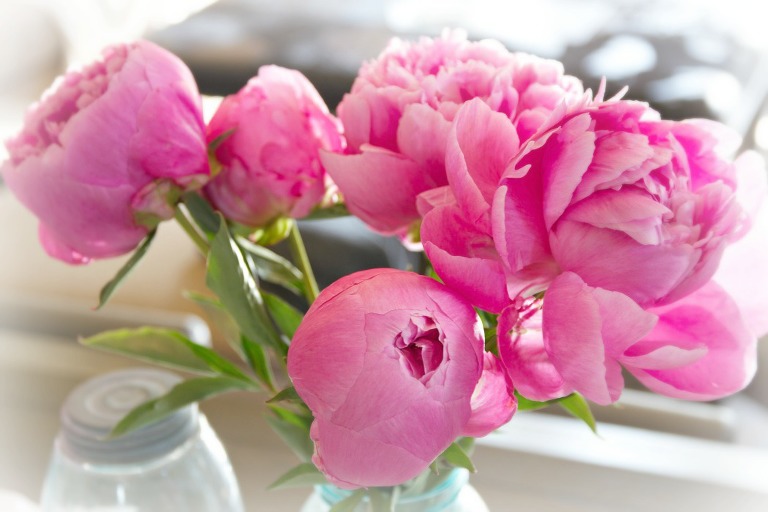 Best of all, you can't beat the price! I think they were $5 and change, much less than these ones from the flower shop.
I picked these up at Safeway in Aspen Landing.
Anyway, I hope they just keep on blooming!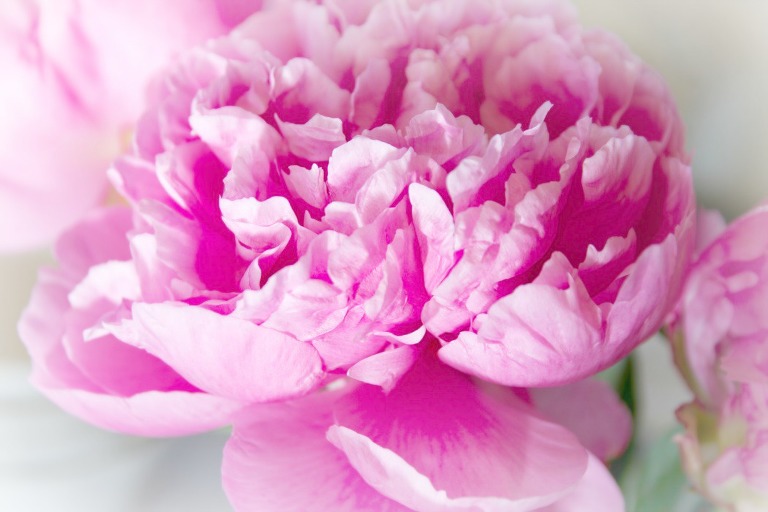 Teal always reminds me of the ocean, you might remember last spring's Seascape Tablescape.
after returning from the Isle of Capri and Italy.
This Mason Jar Tablescape is much simpler, with a lineup of vases and flowers in the center on a linen table runner..
the teal flower topped candle was from Anthropologie a few years back, a few breakfast bowls..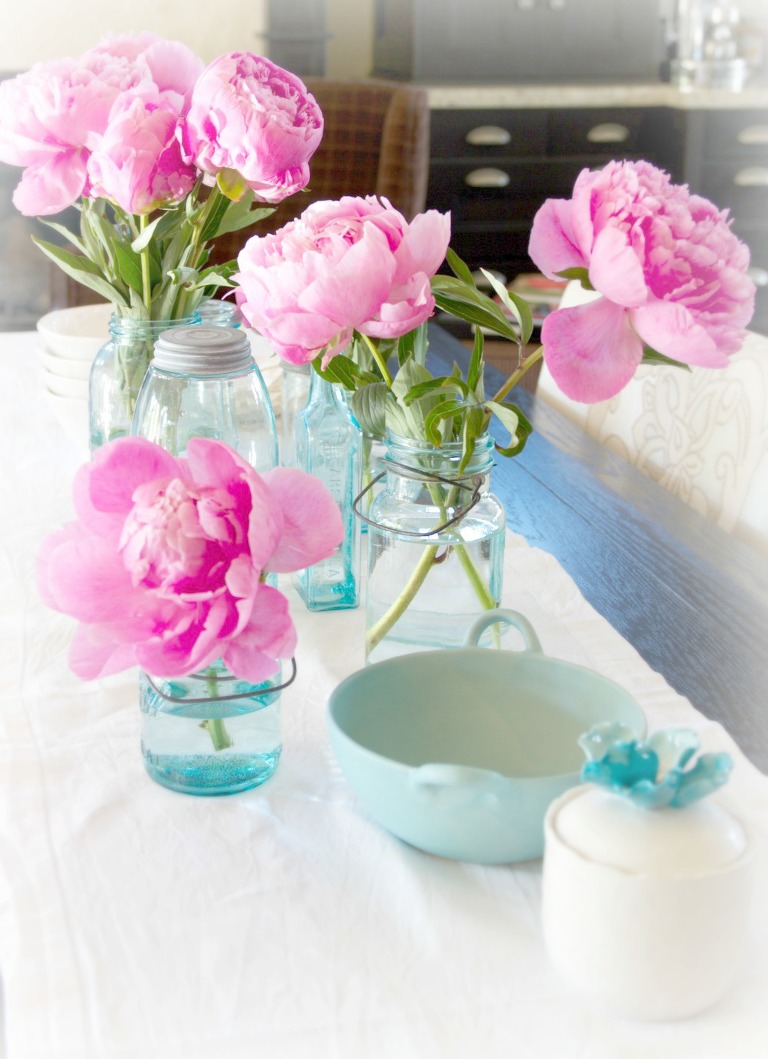 Here is the view from the other side..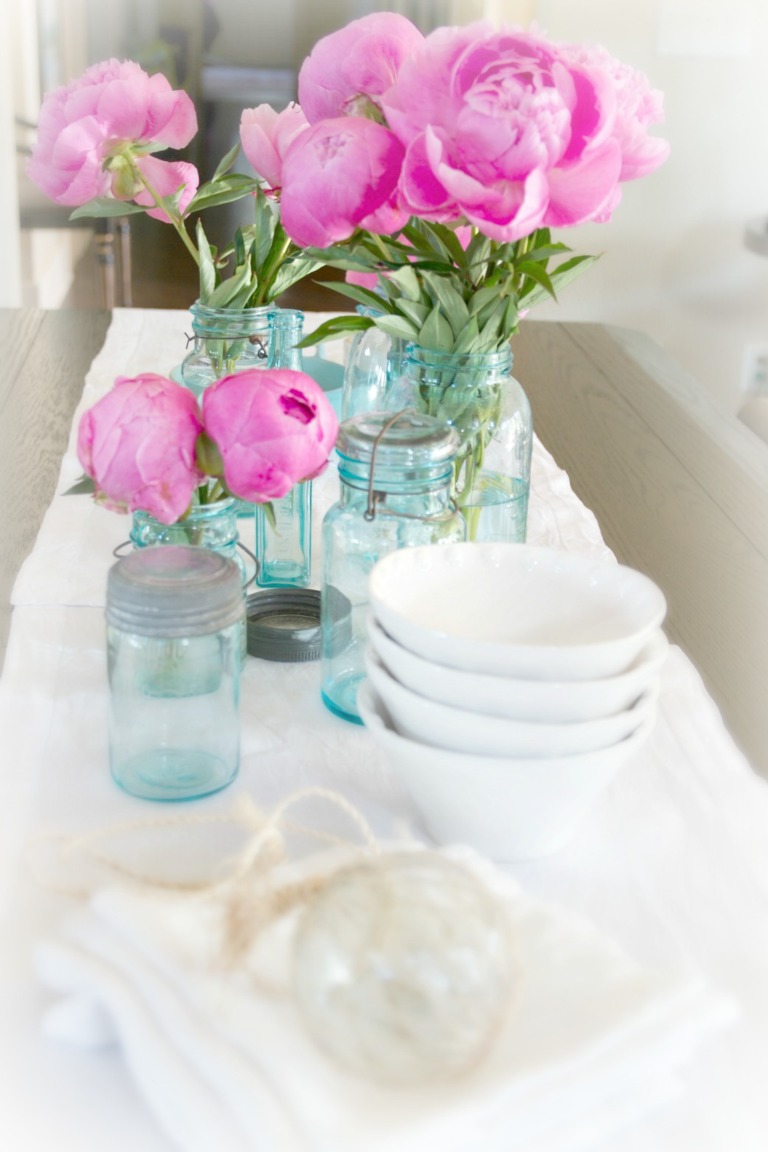 This little sea glass weight came home from the lake with me last summer, I wish I had more of them..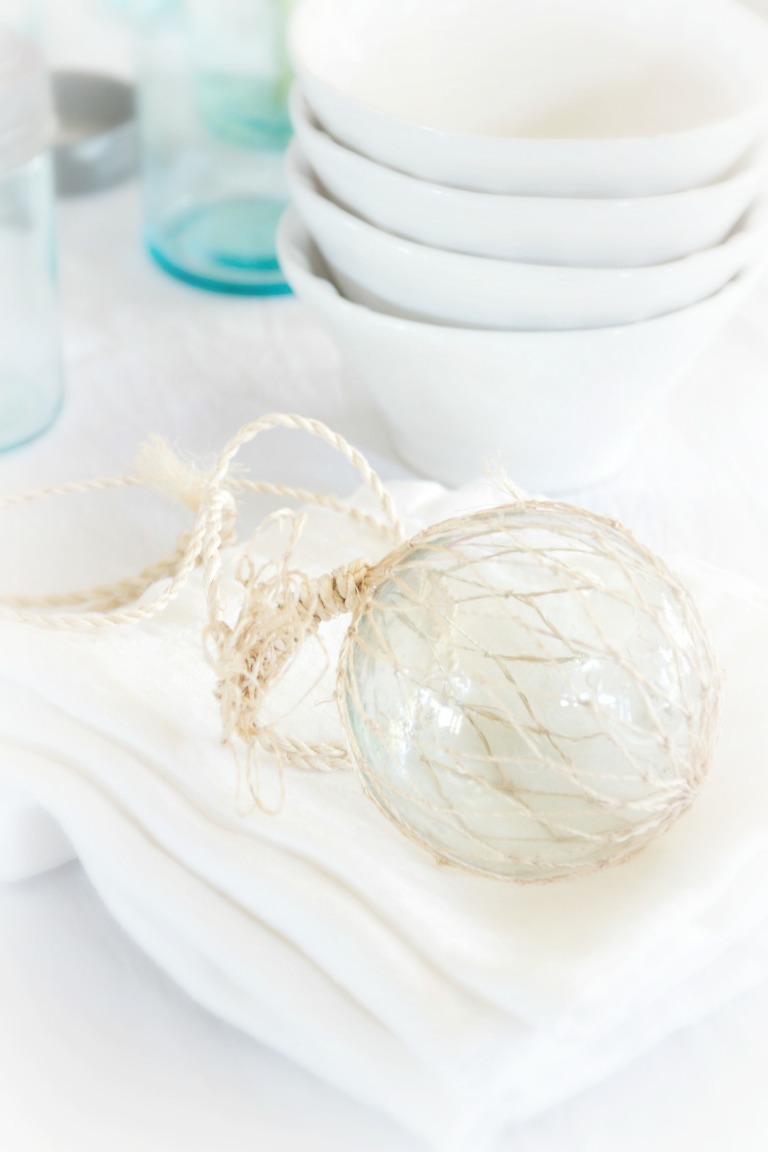 I love the little metal sealing hooks on some of the jars.
What flowers do you have in your garden? Do you collect vintage jars?