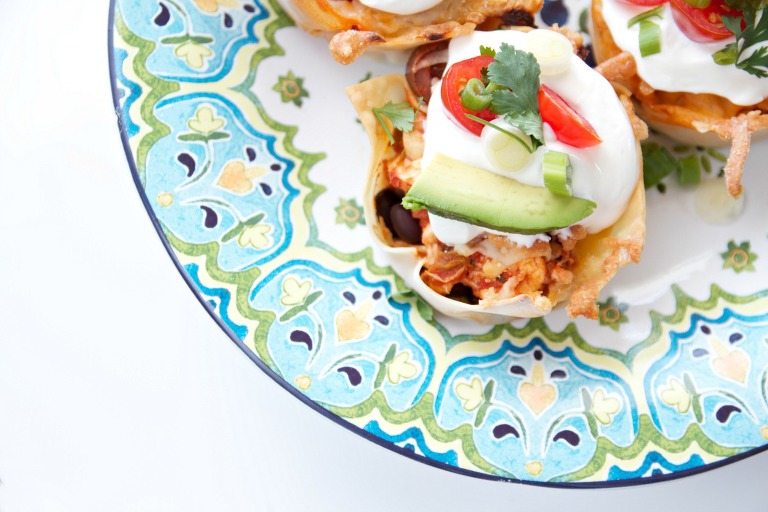 Déja vu!
Some of you may have seen these on Judy's lovely blog, Savoring Today..
rest assured, you're not forgetful.. I'm just saving the recipe to my blog.
♥
I was inspired by another blogger's tacos, but needed something original that I could share with you.  I considered my Lasagna Bites recipe and decided to put a spicy Mexican spin on them.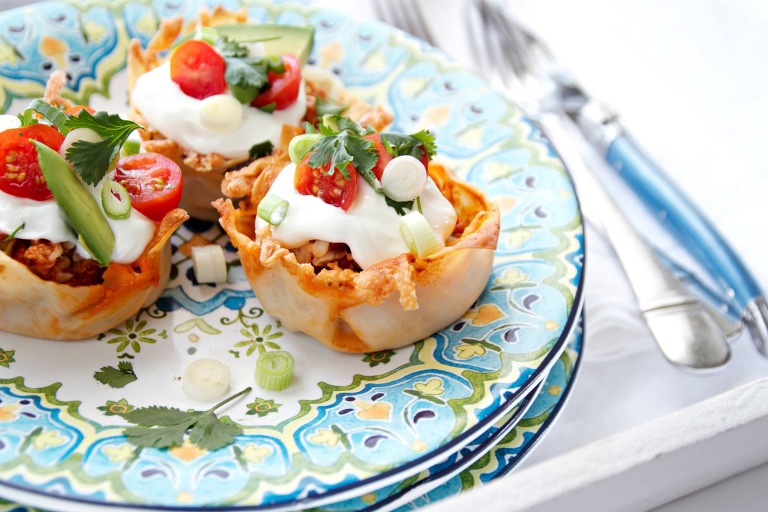 So little ready-made wontons were tucked into muffin tins, sprayed lightly with cooking spray, filled with spicy salsa, chicken and beans, topped with cheese and baked. I know this is my son's favorite kind of meal because they didn't last long. But they were also my kind of recipe because they came together quickly. Going forward, I'm going to try to make these even smaller next time, I think they'd be pretty.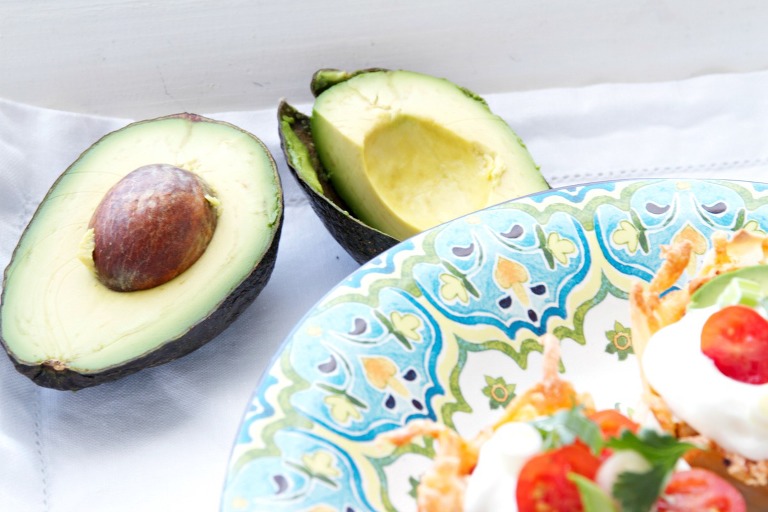 ♥
Anyhooo.. if you know how to publish without really publishing, I'd love to know:)
Spicy Mexican Taco Bites
Spicy Mexican Taco Bites
Ingredients
1 package ready-made wontons
cooking spray
½ deli roasted chicken, shredded
½ yellow bell pepper, diced
3 garlic cloves, minced
1 ½ (403 ml) jars salsa (mild, medium or hot)
½ (127ml) chopped green chiles
3 tbsp sliced black olives
½ can black beans, rinsed and drained
½ package (340g) Tex Mex Shredded Cheese
Garnish:
Sour cream
scallions (green onions), diced
cilantro
avocados, sliced
small tomatoes, sliced
Instructions
Preheat oven to 350F. Place one won ton wrapper in each muffin tin, pressing down in the corners. Spray lightly with cooking spray then set aside.
Mix together the chicken, bell pepper, garlic, salsa, chilis and black olives. Heat over medium heat until heated through. Remove from heat.
Spoon a small spoonful of black beans into each prepared wonton cup. Fill with the heated chicken mixture. Sprinkle cheese over top of each one.
Bake for 20-25 minutes or until the mixture is heated through, the cheese is melting and the wontons have browned. Remove and cool until you can handle them. Remove from the muffin tin and top with any of the garnishes.
Notes
This makes a minimum of 12 but I had quite a bit of filling left over to make at least 6 more the next day!