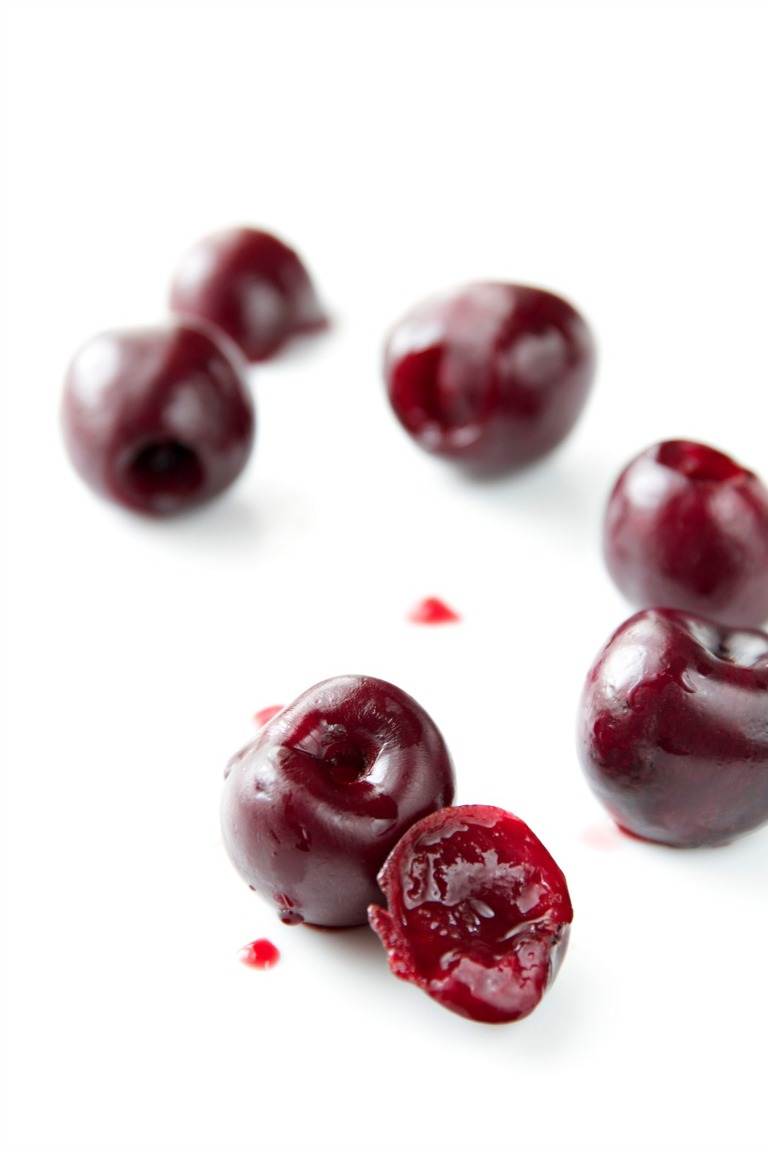 ♥
Cloudy with a chance of cherries..
plucked and plonked,
rain down into a silvery bucket
under a crimson sun.
♥
Ruby red shoulders smart
stretched on crumpled terrycloth bed
while waves lull lull lull into
a marooned day's sleep.
♥
Scarlet snaps capture rosy seconds
of blooming love and tender,
just three winks three winks
before they part.
♥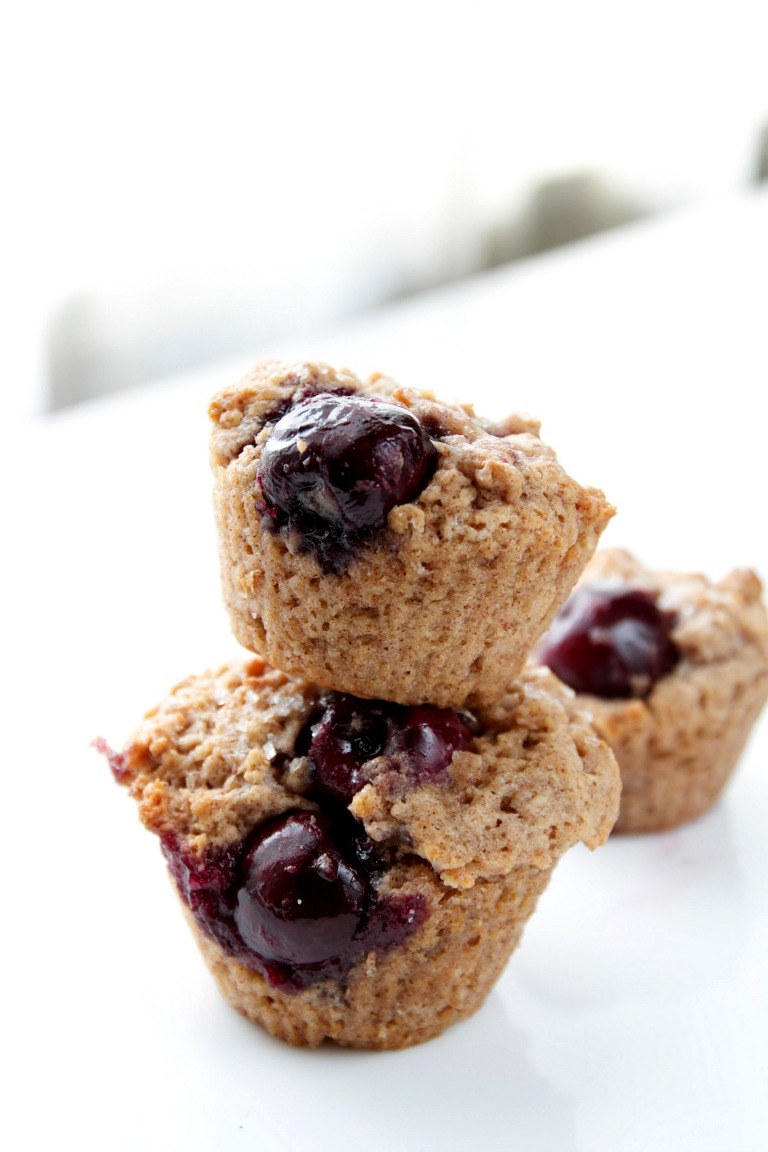 Doesn't it seem summer rushes by in a blink? Holidays ebb and flow and before we know it we're home again in the thick of it all. It's been a lovely summer all round, filled with lakes and gardens, lake house recipes (which I hope to share), and much needed sleep. We were pleased to discover that Bella is a willing traveller, resting perched on her pillow on our laps for the entire 7 hour drive to the lake.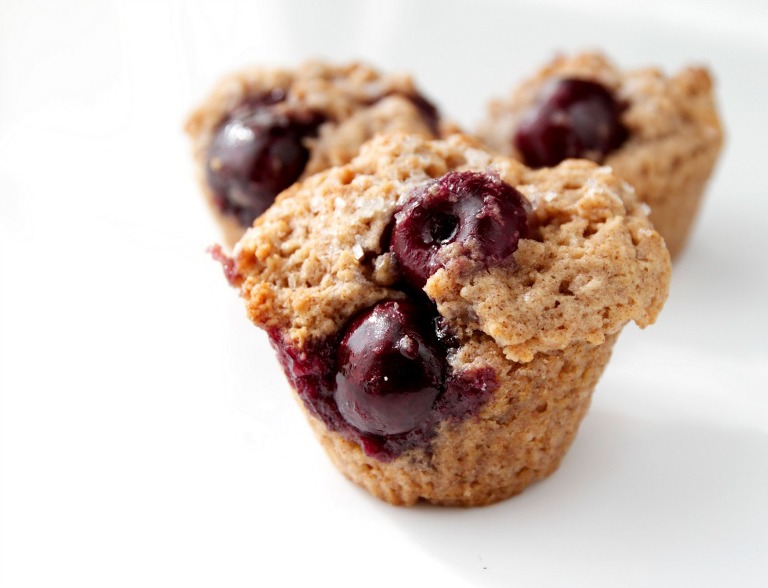 At the end of their journey, Katie and Austin bestowed upon us a pail filled with cherries. My vote was for pie but my healthy daughter insisted on something a little more, well, vegan and healthy. So here it is, my Crunchy Cherry Muffin rejiggered and Vegan and er.. healthy.. er.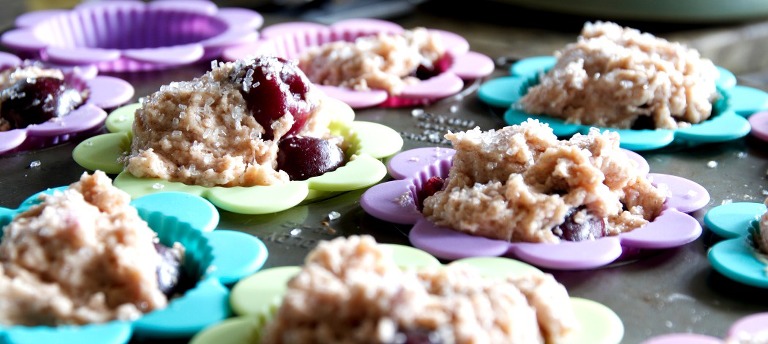 ♥
Vegan Cherry Bomb Muffins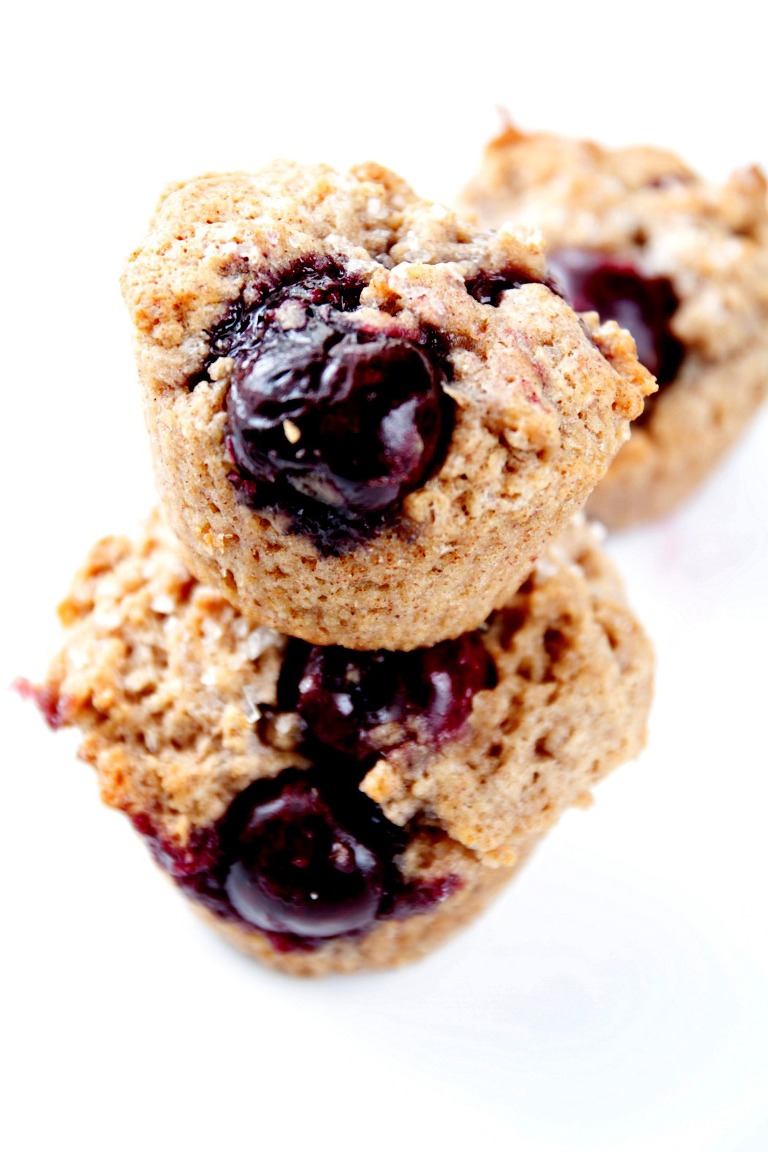 Vegan Cherry Bomb Muffins
Ingredients
1 1/2 cups gluten-free flour
1 1/2 tsp baking powder
1/4 teaspoon baking soda
1/4 teaspoon salt
1 1/2 tsp cinnamon
1/8 tsp nutmeg
1/2 cup vegan natural cane sugar
1/2 + 1/8 cups almond milk, natural, unsweetened
1 "extra large egg" made using egg substitute powder, mixed as directed, lightly beaten
(Ener-G Egg Replacer)
1/2 cup Earth Balance, melted
1 1/8 cups sweet fresh cherries (about 30) left whole
1/8 cup raw sugar or Wilton Sprinkles White Sparkling Sugar
Instructions
Preheat the oven to 350F.
Line 12 muffin cups with silpat liners or spray lightly with cooking spray.
Sift together the flour, baking powder, baking soda, salt, cinnamon and nutmeg into a large bowl. Whisk in the cane sugar.
Measure the almond milk into a medium bowl and whisk in the egg mixture and earth balance.
Make a well in the center of the flour blend. Slowly add the milk mixture to the flour mixture, then stir in the cherries. Be careful not to overmix.
Scoop into muffin cups and if you want them to rise into high domes, fill to the top or above. The mixture is thick so you will be able to overfill. The cherries are large so they also "prop" up the batter. Sprinkle the raw or sprinkling sugar over the tops of unbaked muffins.
Bake for 20-25 minutes or until a cake tester inserted into the middle comes out clean and the muffins have turned a golden brown.
Notes
I really preferred the White Sparkling Sugar, it held its form and it didn't take much to add a little crunch to the tops of the muffins. Michaels carries the Wilton products.

Ener-G Egg Replacer and Earth Balance butter substitute can be found at Blush Lane and other Natural Food grocers.