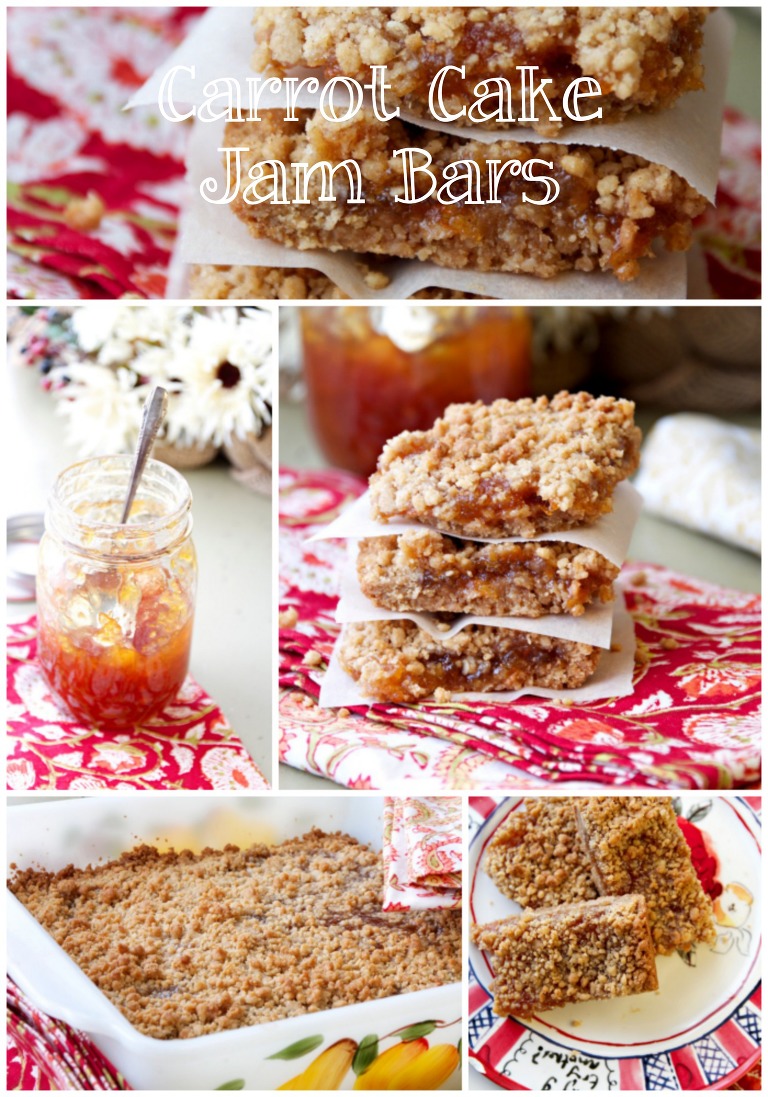 ♥
As you may have heard, we're in need of a little cheer around here today, something bright, warm and autumnal looking..
like these Carrot Cake Jam Bars.
Having an unexpected snow day meant running outside at 7:00 am in one's robe to smash the snow off of precious groaning tree limbs,
many around the city snapped off like match sticks by the wet weight of the snow pack.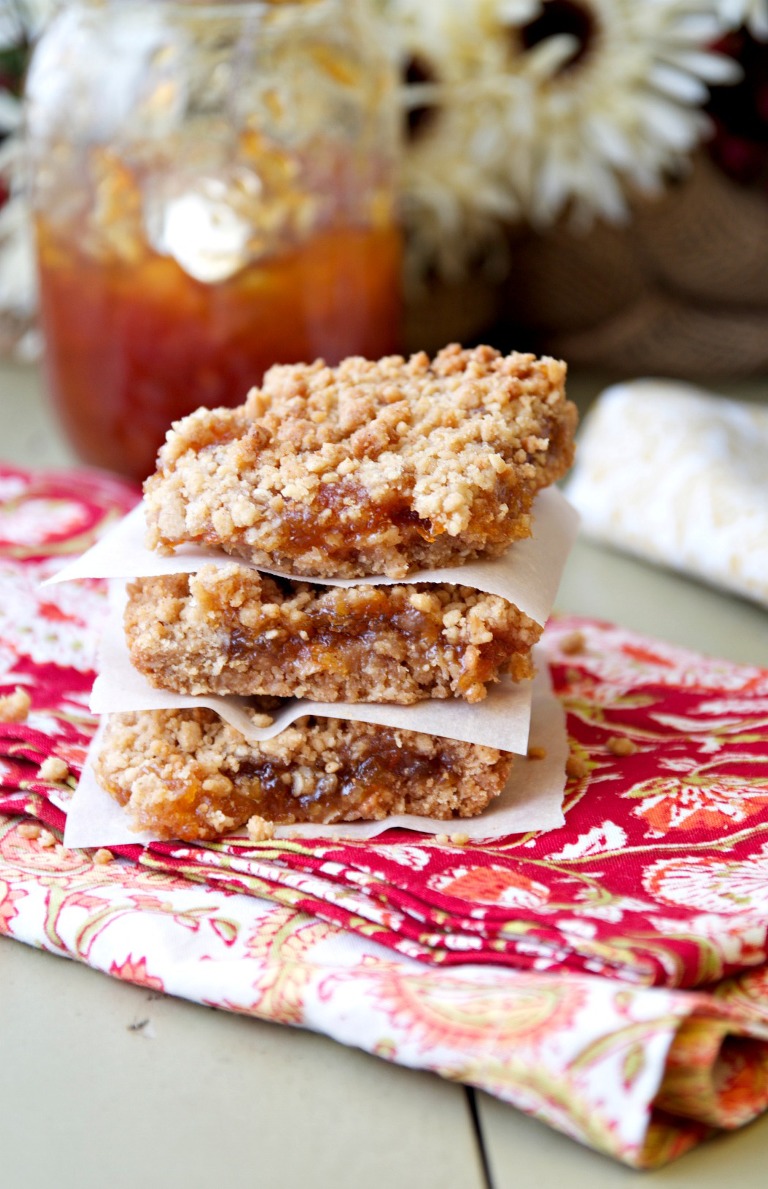 It was a day of cancelled appointments and rearranging of schedules, driving kids to the LRT.. and a 5 minute drive turned into 35 or longer.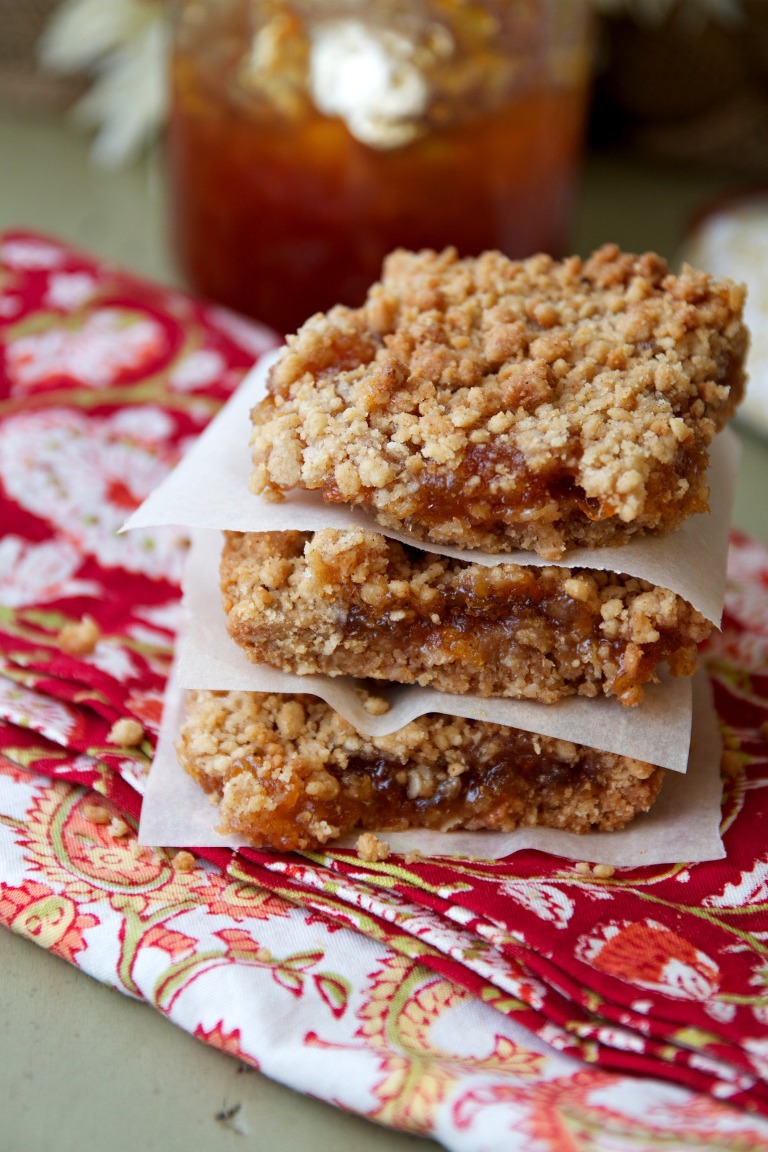 It was a great time catch up on chores around the house, to straighten up the pantry.. only to discover a forgotten gem jar of homemade glossy Carrot Cake Jam! I've been reluctant to embrace fall, but it seems fall is inevitable now!
Classic Jam bar recipes usually are lighter in crumb and have the spring burst of Strawberry or Raspberry Jam flavors and they're a great way to use up a surfeit of jam in your fridge.. that happens around here now and then.
With some time on my hands I was contented to spend some time creating a new Jam Bar, one with a taste of autumn in each bite.
♥
I'll admit to having the occasional Pumpkin Spice Latte at Starbucks..
they remind me of my Pumpkin Spice Latte Mix.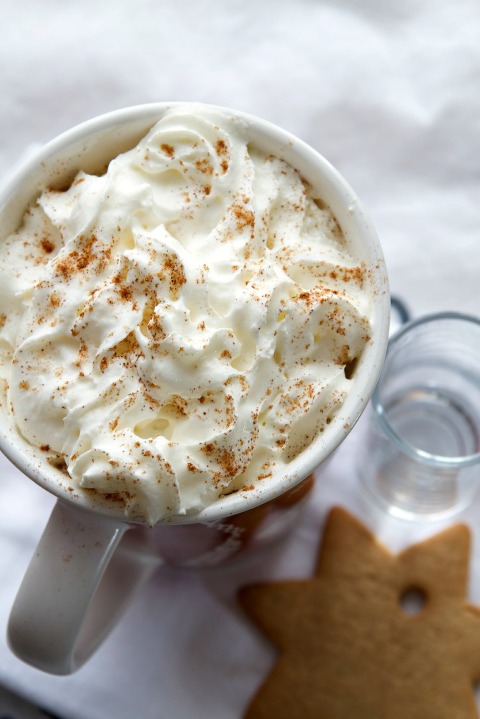 Fall also reminds me of my Gluten-Free Pumpkin Spice Scones with Maple Glaze..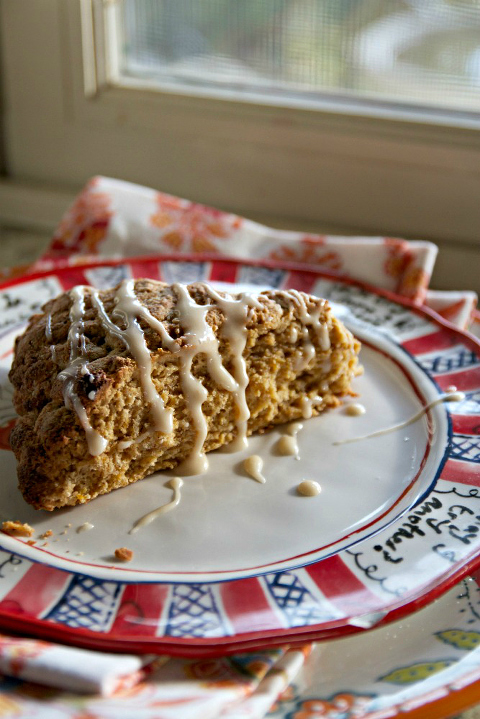 And our granola jar is empty, so soon I'll be making a batch of Gluten-Free Pumpkin Granola!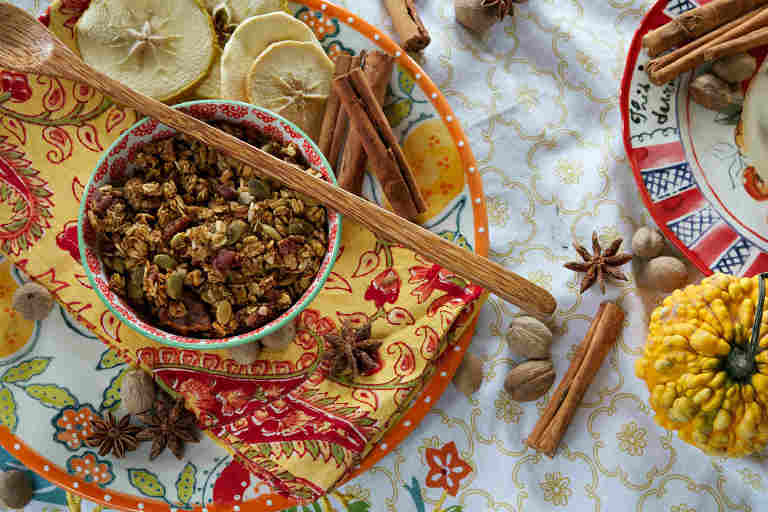 So I decided then and there that Pumpkin Spice and Cinnamon must be added to the crumb crust and topping.
I was hoping those flavors would complement the dollops of lovely spiced Carrot Cake Jam.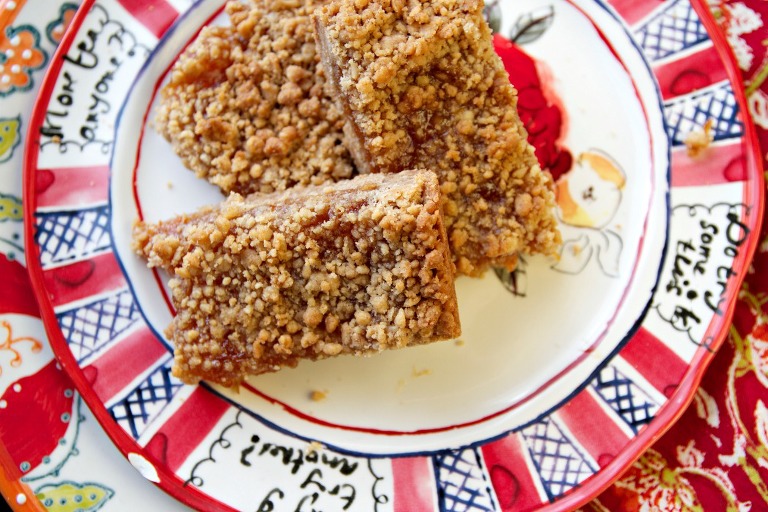 I was right for once;) Everything melded together beautifully and my family loved them!
If I made them again, I might add a pinch of cloves and nutmeg as well. If you don't care for pumpkin spice, I would add a bit more cinnamon to substitute.
If you don't have a few jars of Carrot Cake Jam, make some:D
or I'm sure you can substitute with Apricot or Peach Jam with a little cinnamon, nutmeg and cloves stirred in!
♥
I loved these Carrot Cake Bars.. and they almost made up for this..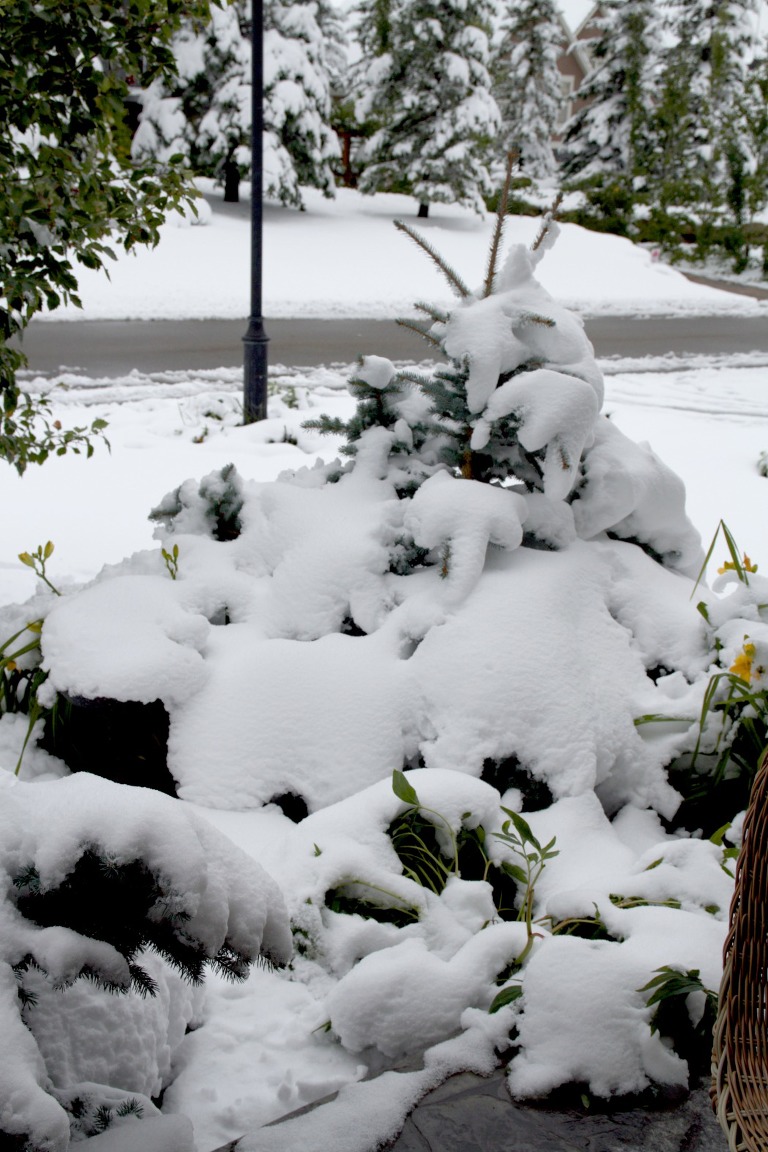 and this..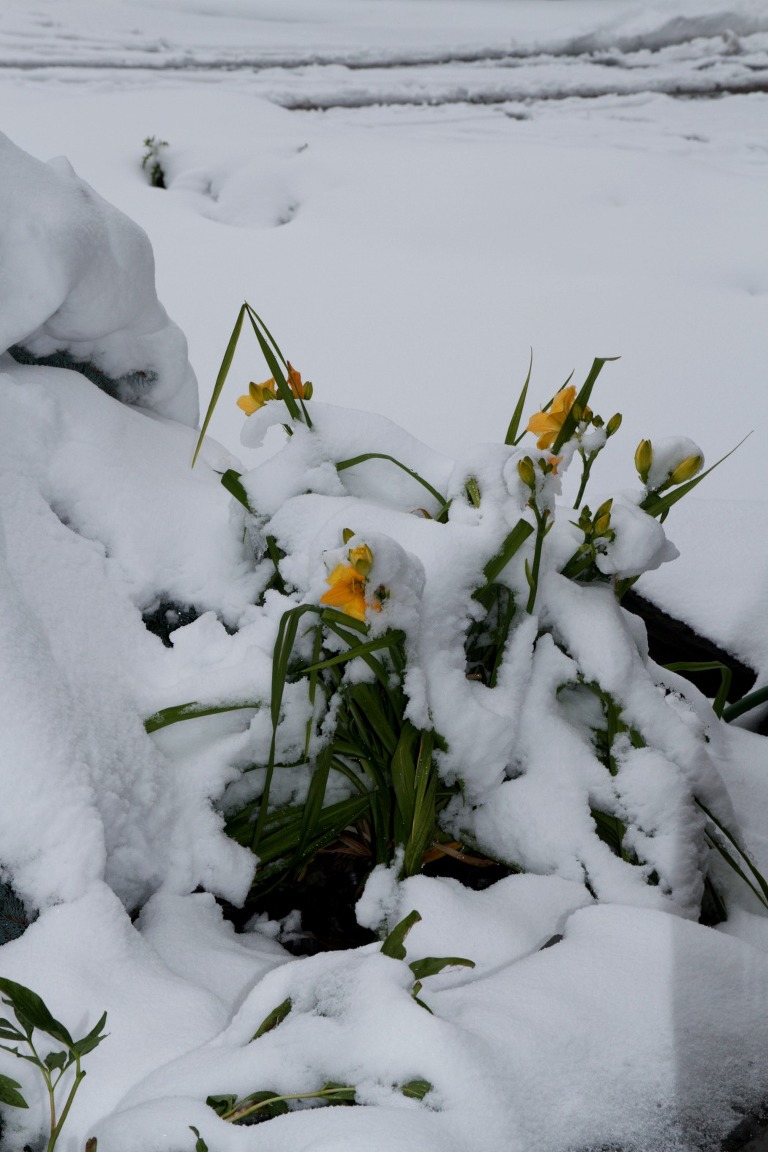 My heart has been crushed along with my flowers!!
Carrot Cake Jam Bar
Ingredients
1/2 stick butter, room temperature
1/2 cup brown sugar
1 cup oats
1 cup all purpose flour
1/4 tsp salt
1/4 tsp baking soda
1/2 tsp pumpkin pie spice
1/4 tsp cinnamon
1 cup carrot cake jam
Instructions
Preheat oven to 350F.
Lightly butter a 9"x9" inch baking pan.
Add the butter to a mixer fitted with a paddle attachment and whisk. Then add the brown sugar and whisk to blend. Turn the mixer on low and slowly add the oats, flour, salt, baking soda, pumpkin pie spice and cinnamon. Mix until thoroughly blended.
Press half of the mixture into the prepared pan. Press firmly to create a sturdy base.
Then whisk the jam in a small bowl so that it is easier to spread. Using the back of a metal spoon, smear the jam over the base but do NOT bring the jam to the edges or it will burn and stick to the side of your pan. Stop with about 1/2 - 1" to spare.
Sprinkle the remaining crumb mixture over top.
Bake for about 20 - 25 minutes or until the top is lightly browned.
Remove and cool completely. Cut into bars with a serrated edged knife to serve.