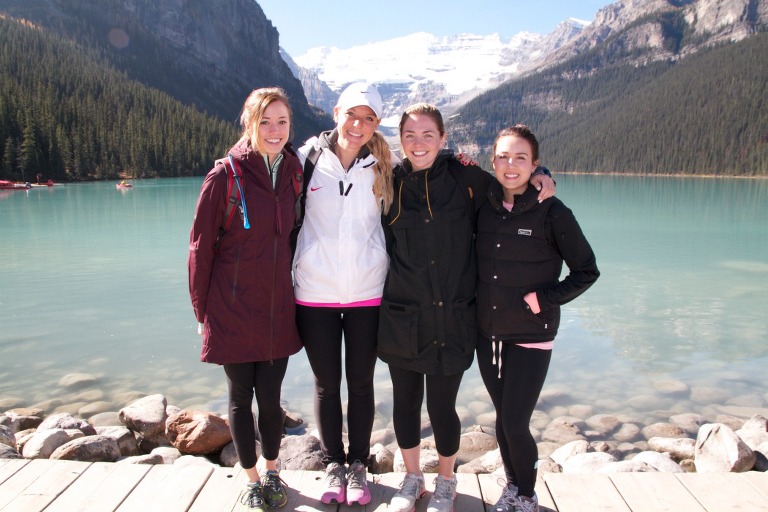 We finally made it up to the mountains this past weekend.. a few of Katie's friends joined us and suggested we do the Lake Agnes Tea House hike.. we're so glad they did!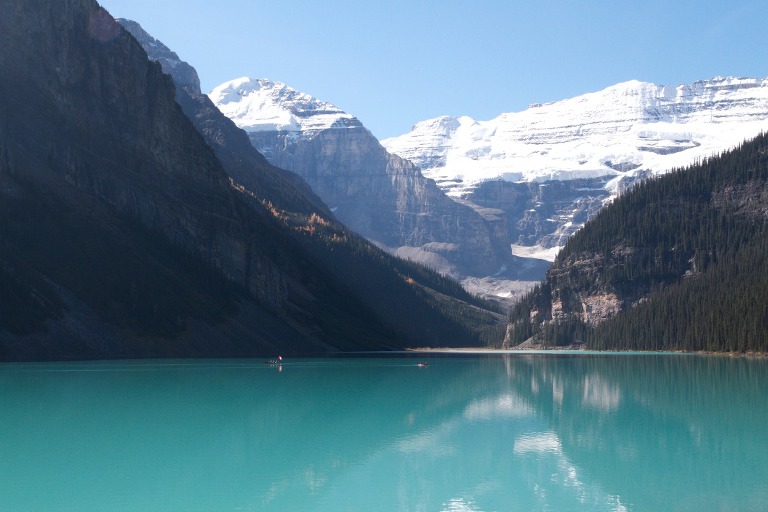 The beautiful Lake Agnes Tea House hike begins just to the right of the parking lot, beyond Chateau Lake Louise. These few weekends in late September are popular for hikers so be prepared to get there early for parking.
Just past the Chateau, the trail splits in two, one will circle you around the lake the other fork to the right takes you up.
Don't worry, there are signs to follow:)
♥
Lake Agnes was named in honour of Lady Agnes Macdonald, second wife of Canada 's first prime minister Sir John A. Macdonald. When Lady Agnes visited the small lake in 1886 she announced that "This is lovely!"
.. and so will you!
Once you reach Mirror Lake, catch up with the rest of your crew, take a little rest.. take a few photos..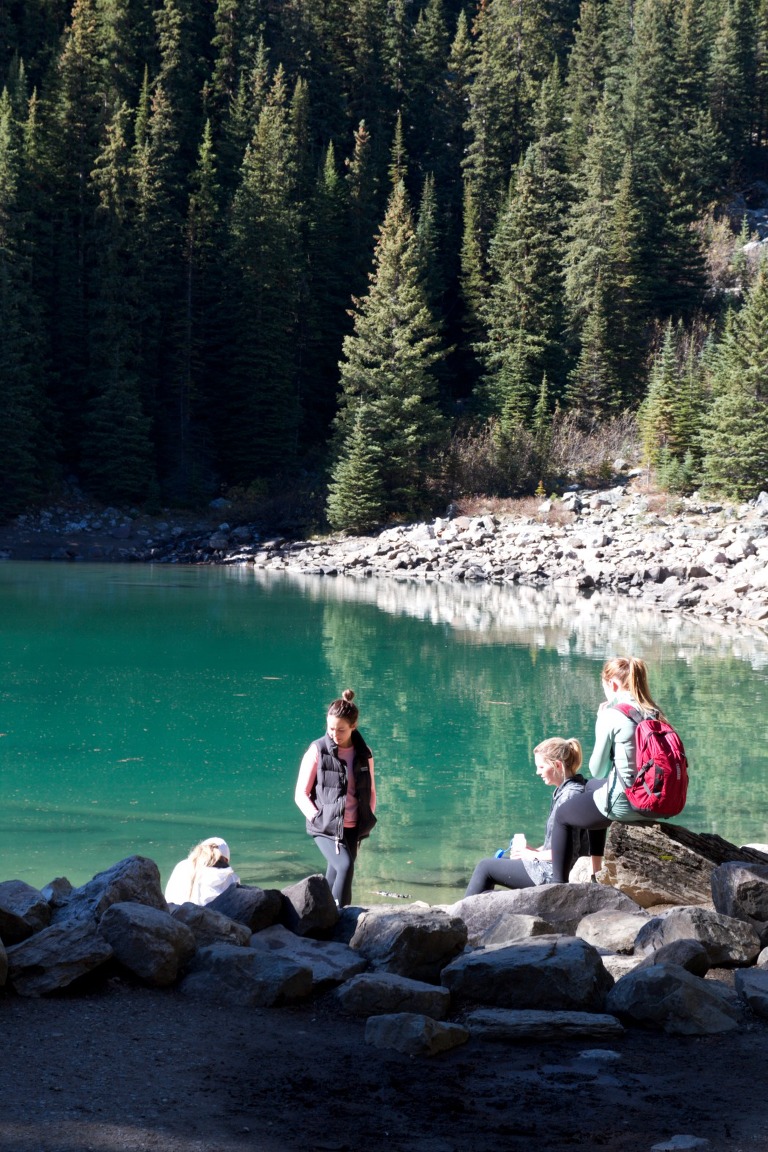 and continue on until you come to these beautiful waterfalls.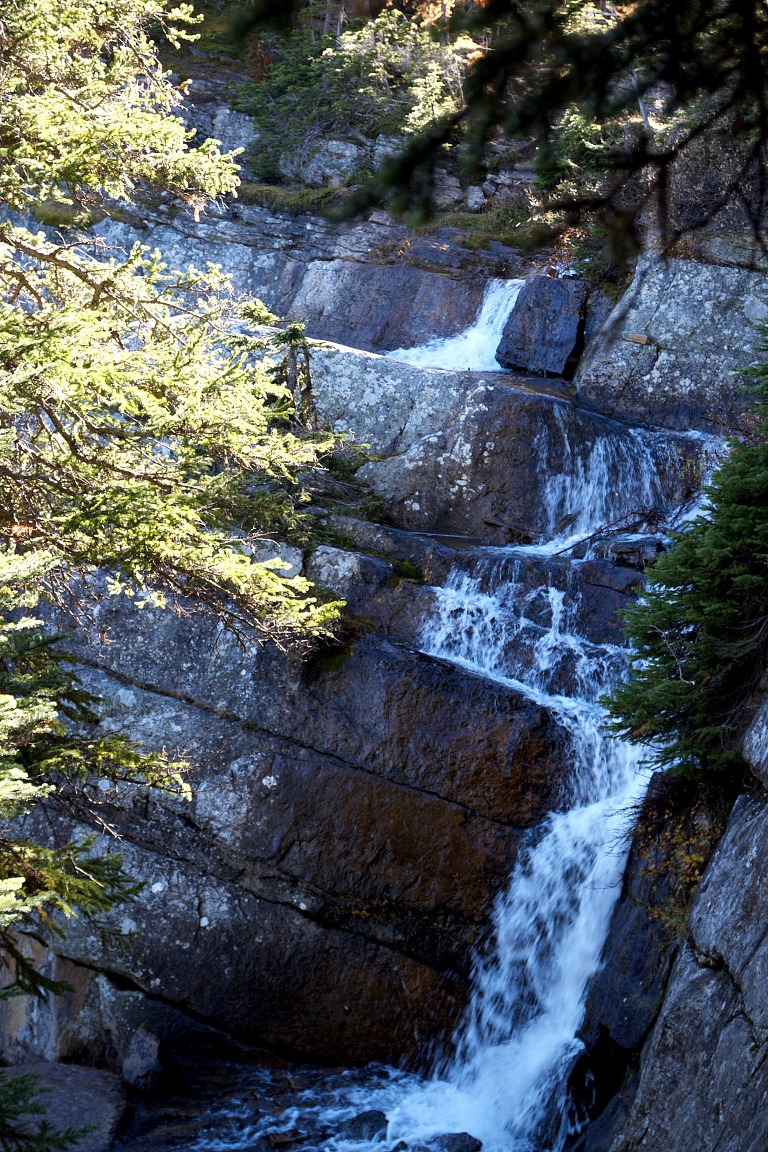 From there it is not far to the Tea House where a lovely cup of tea and the best scones await you on their sunny deck… and, of course, more beautiful views..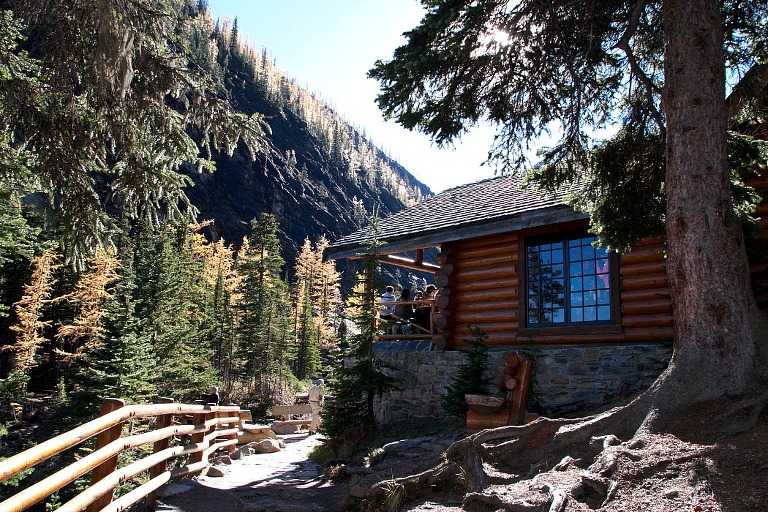 This is where you can take those gorgeous mirror image photos that I love.. try to capture the perfect reflection in the water and create symmetry in your photographs..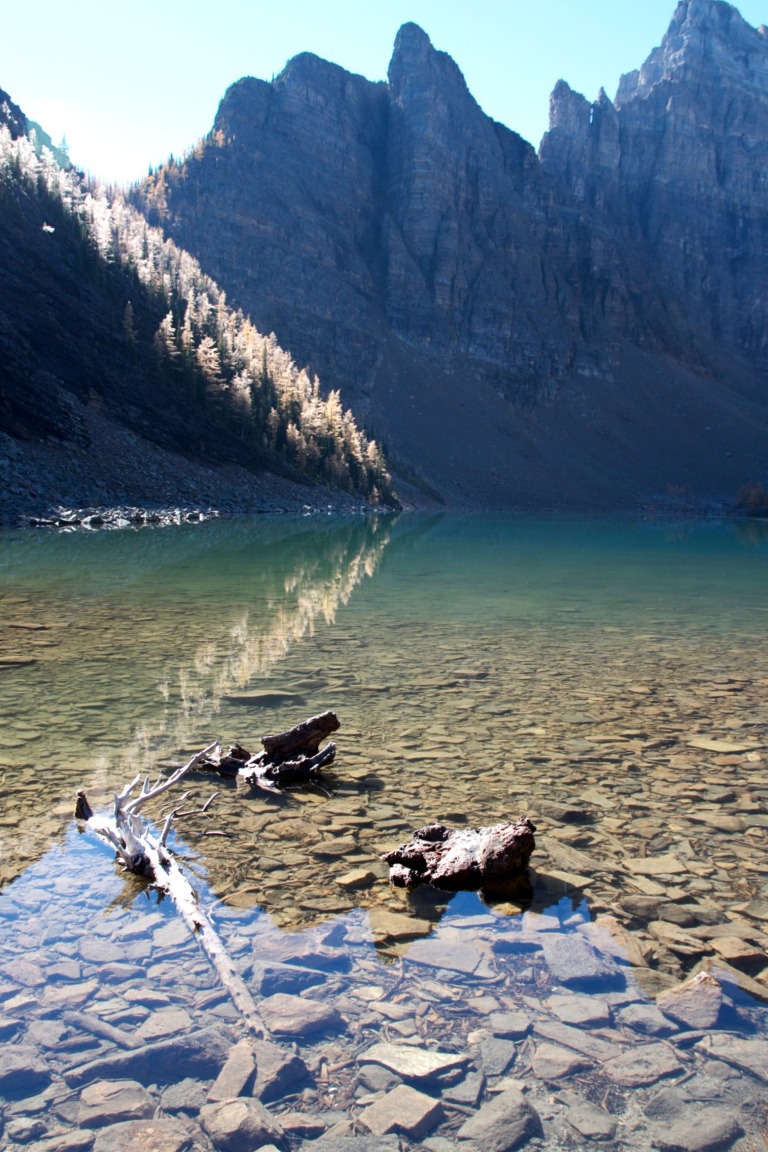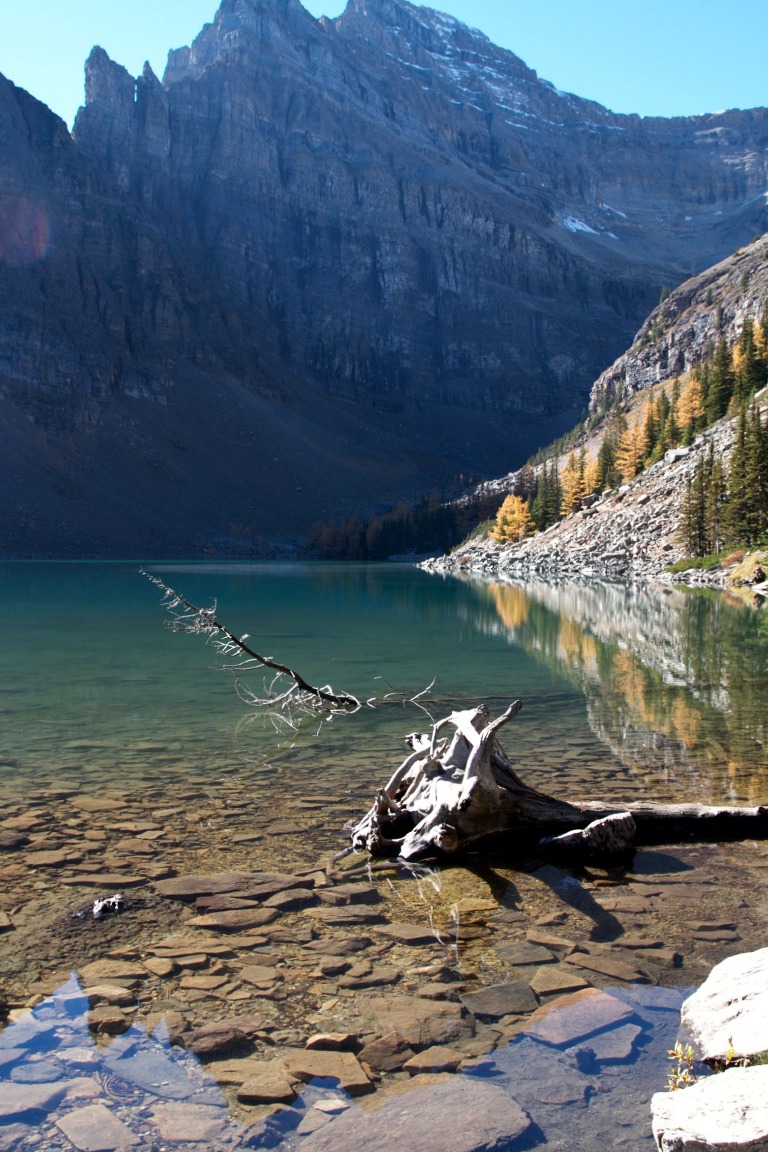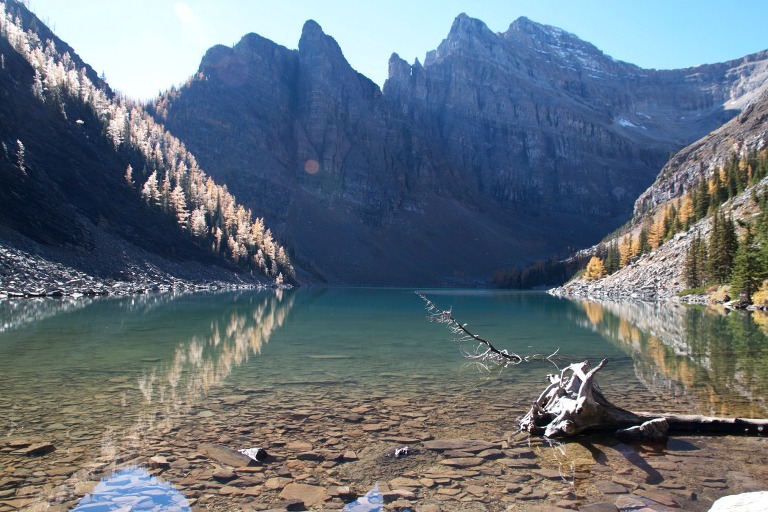 Once you've satiated yourselves.. walk up to the right and you'll come to the Little Beehive and some spectacular views down to the Chateau and Lake Louise.
Like my daughter's friend Paige said.. "It is so worth it!"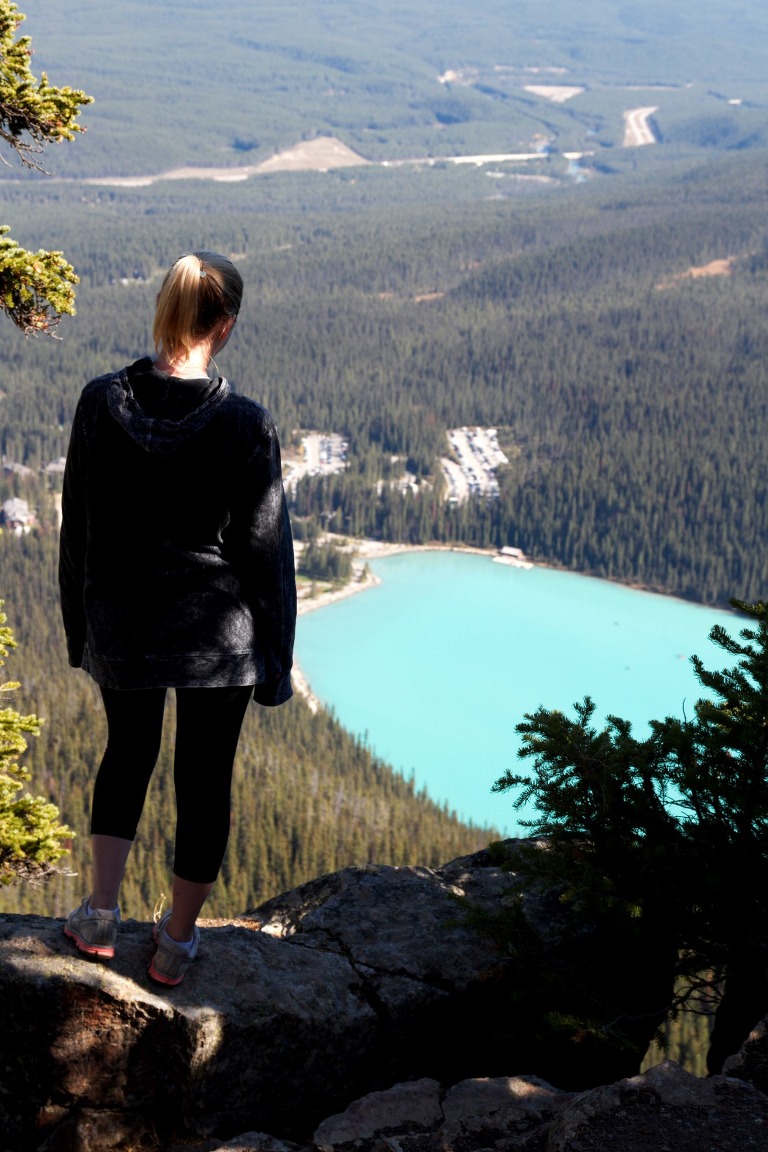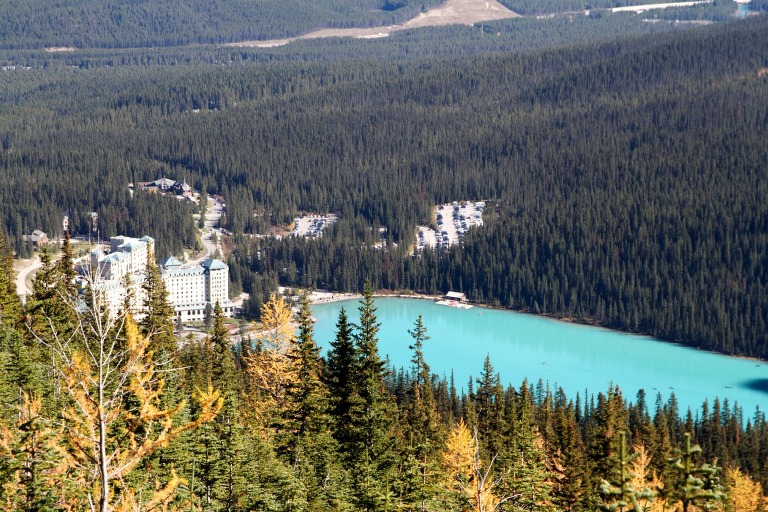 I've made a slideshow.. there was so much scenery to photograph it was hard to keep hiking!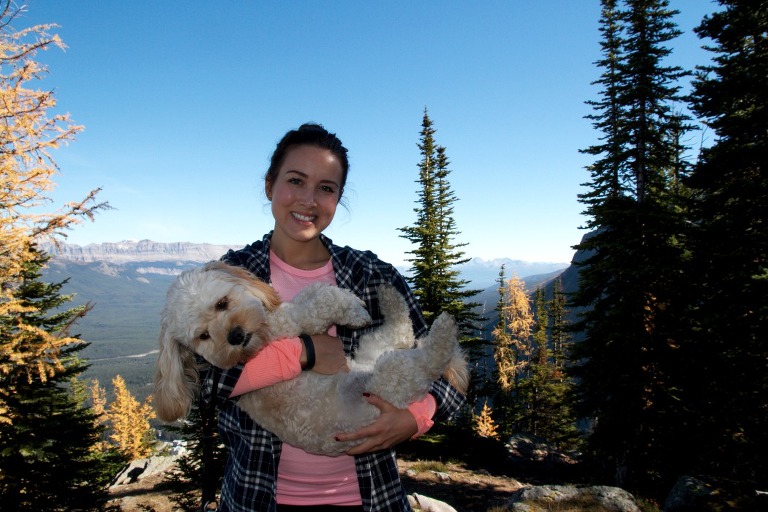 This is a 7 km return hike for almost every fitness level, I was so impressed to see an older woman hiking all the way to the top on her own with her cane..
I hope that's me one day!