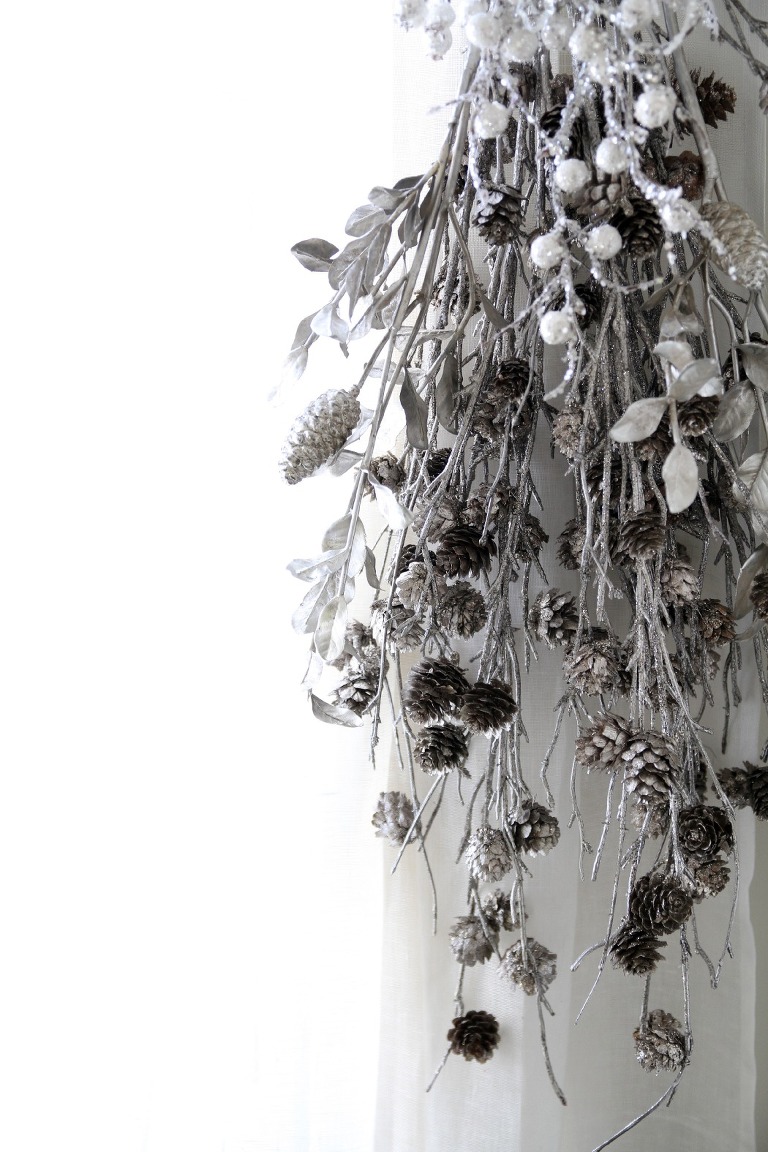 When I saw these little twigs I fell in love.. their silvery bark and sparkly tiny pine cones made my heart sing.
They speak to me of Christmas, sweet little twigs dressed in winter's frosty coat.
I knew I wanted to make a new Christmas wreath, well, winter wreath with these twigs. So I hunted for two more silvery branches that were just a little different.
As I began planning the wreath, I decided that these branches might look more fitting and natural left bundled as a Christmas swag and ended with five matching twigs with pine cones, two silver twigs with more leaves and a white pick with sugared berries. Then all I needed was florists wire and scissors. Easy peasy. I was planning on centering a fabulous ornament when I found this little angel.. she was the perfect size.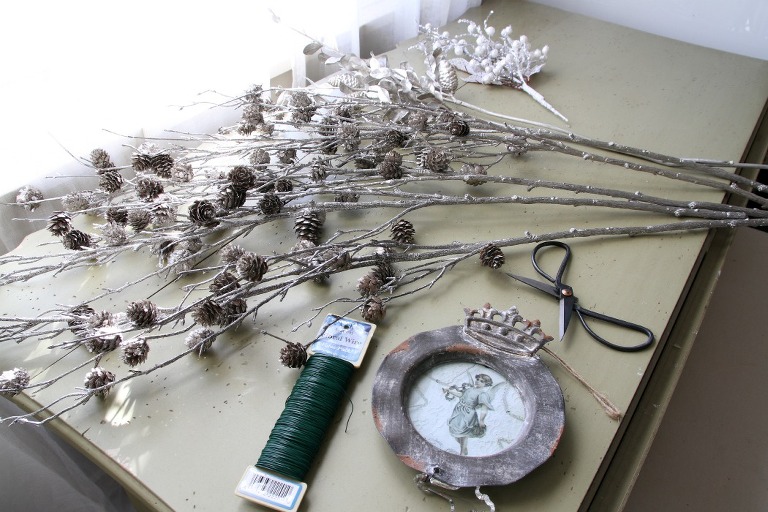 It was the easiest and simplest swag arrangement I've made yet, 5 branches were simply gathered in a pleasing arrangement then spun round with florists wire.
I added two more silver branches on either side and spun around the arrangement again.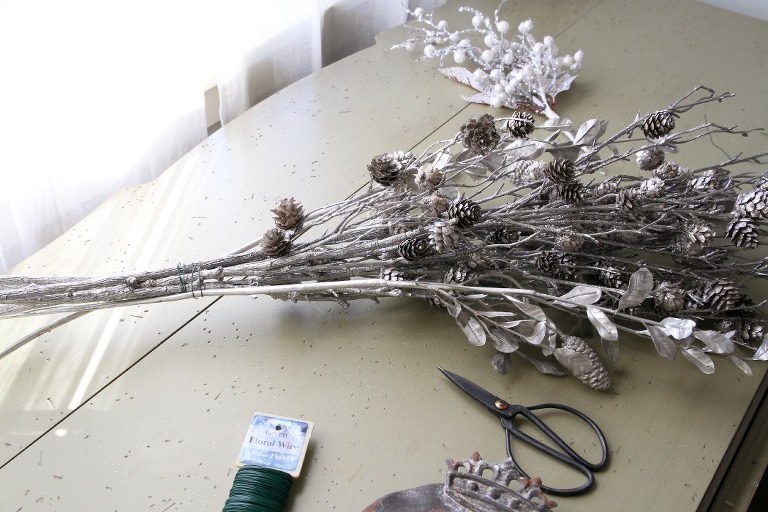 Finally, the short white berry spray was placed at the top and wired in place.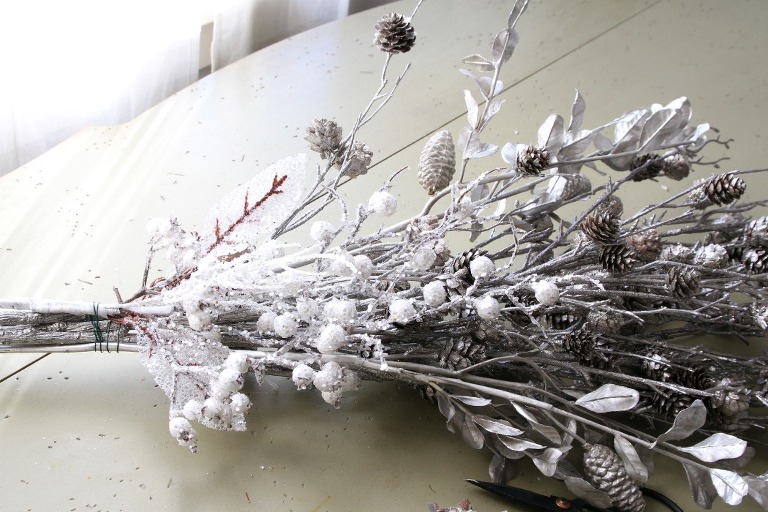 I loved this little vintage looking angel and the teal blue color of her robe. Designed as an ornament, I just attached her using the hook already at the back. If I ever want to change out the picture for a photo I could. I still haven't made up my mind, but think it's lovely to have an angel greeting our friends.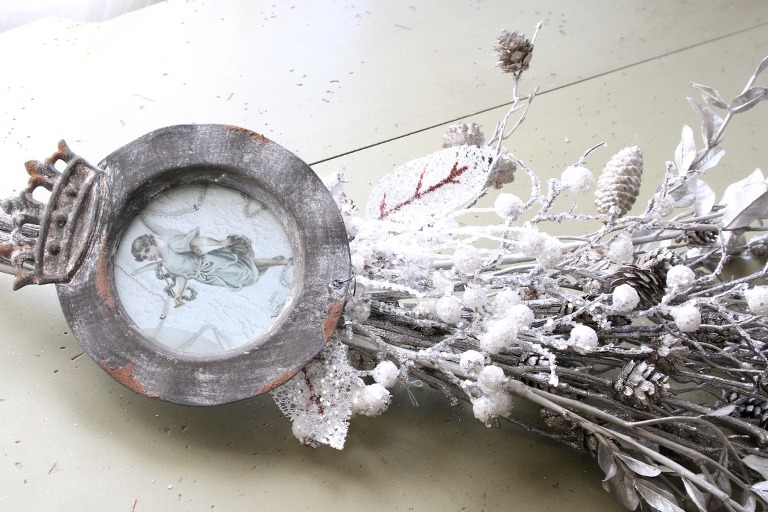 Here is the swag hanging up in my studio, it's difficult to get a great photo of our front door with all the glass in the center and the sun shining through the curtains certainly make photographing this DIY a challenge but I think you get the idea.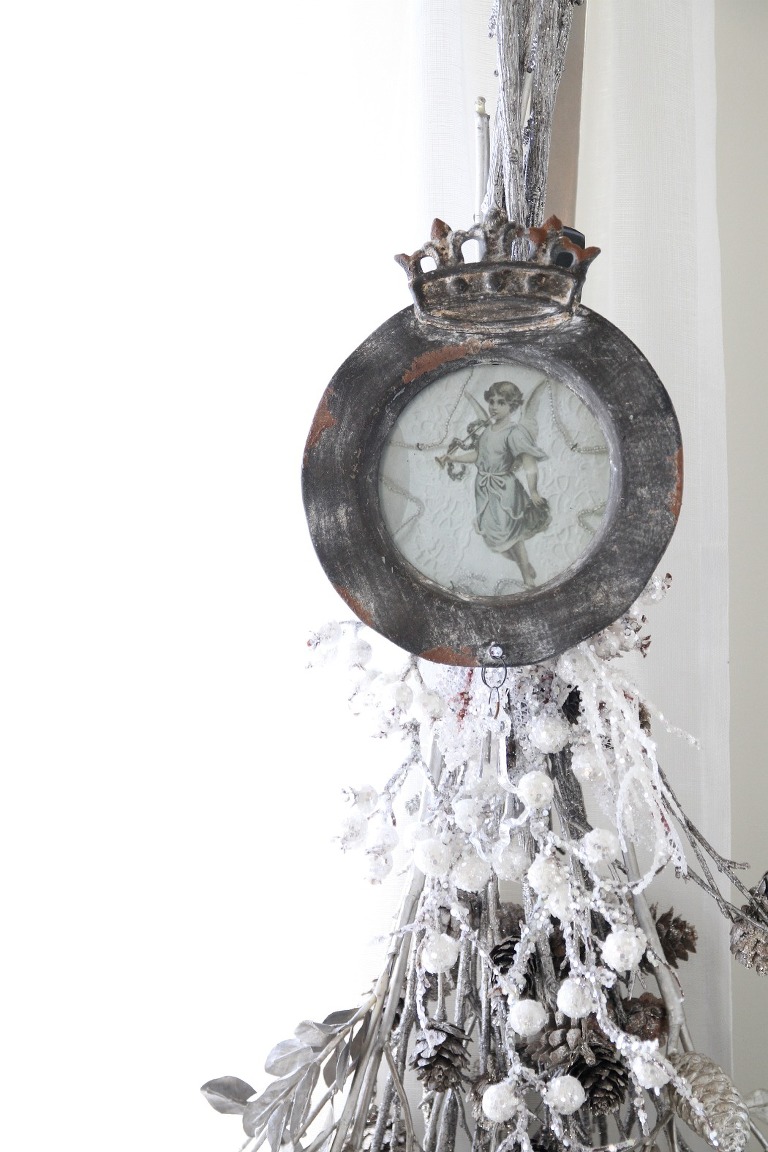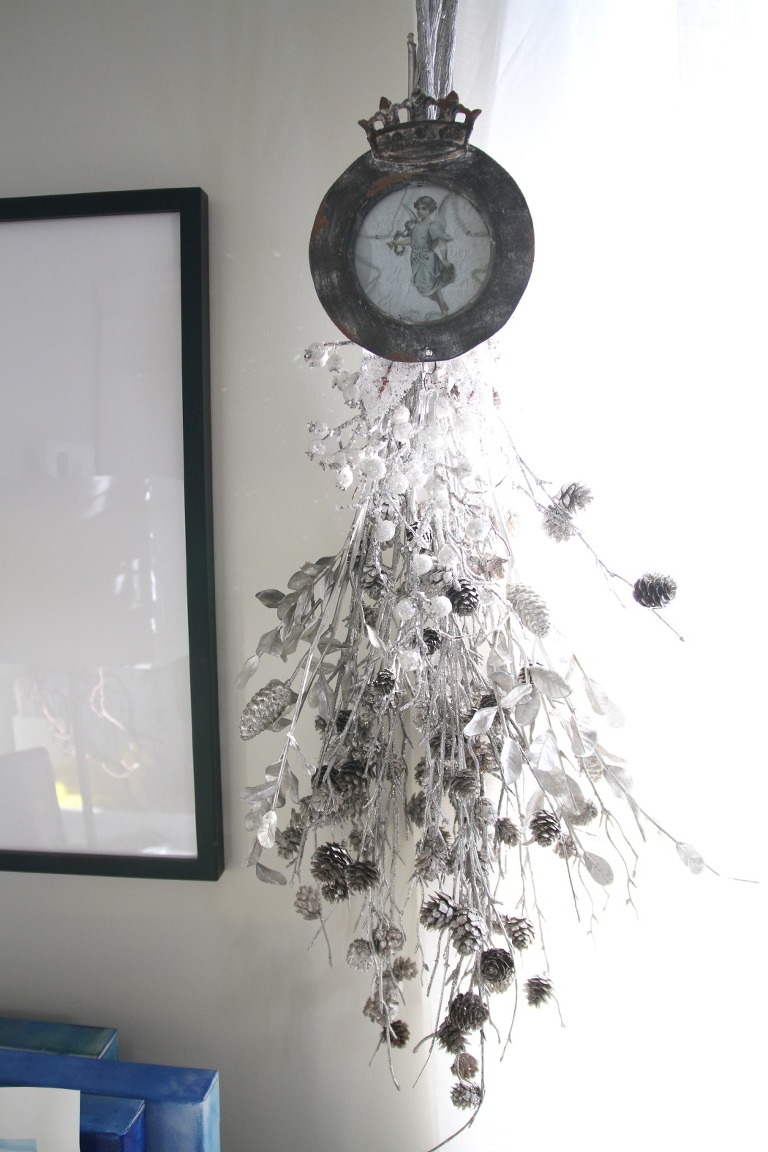 I am also thinking of added a wide ribbon bow just behind and beneath the angel, it would also cover up the wires in the back. If I find the right ribbon I'll come back and take another photograph.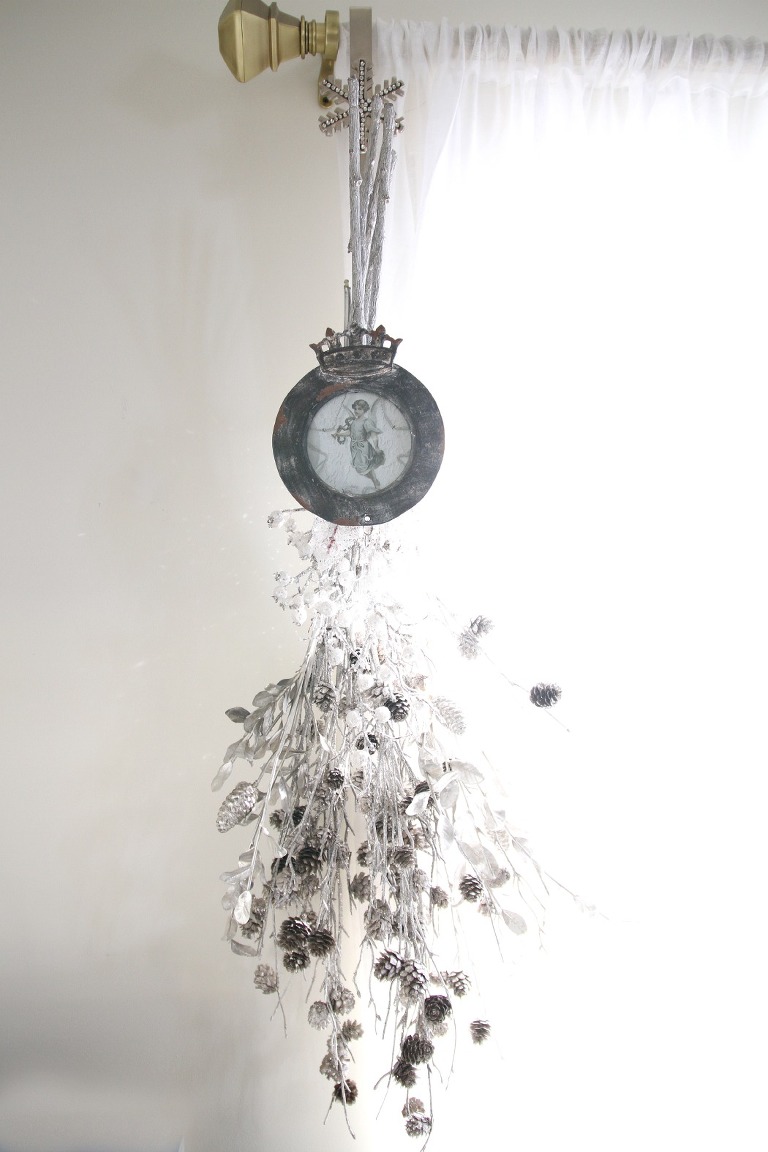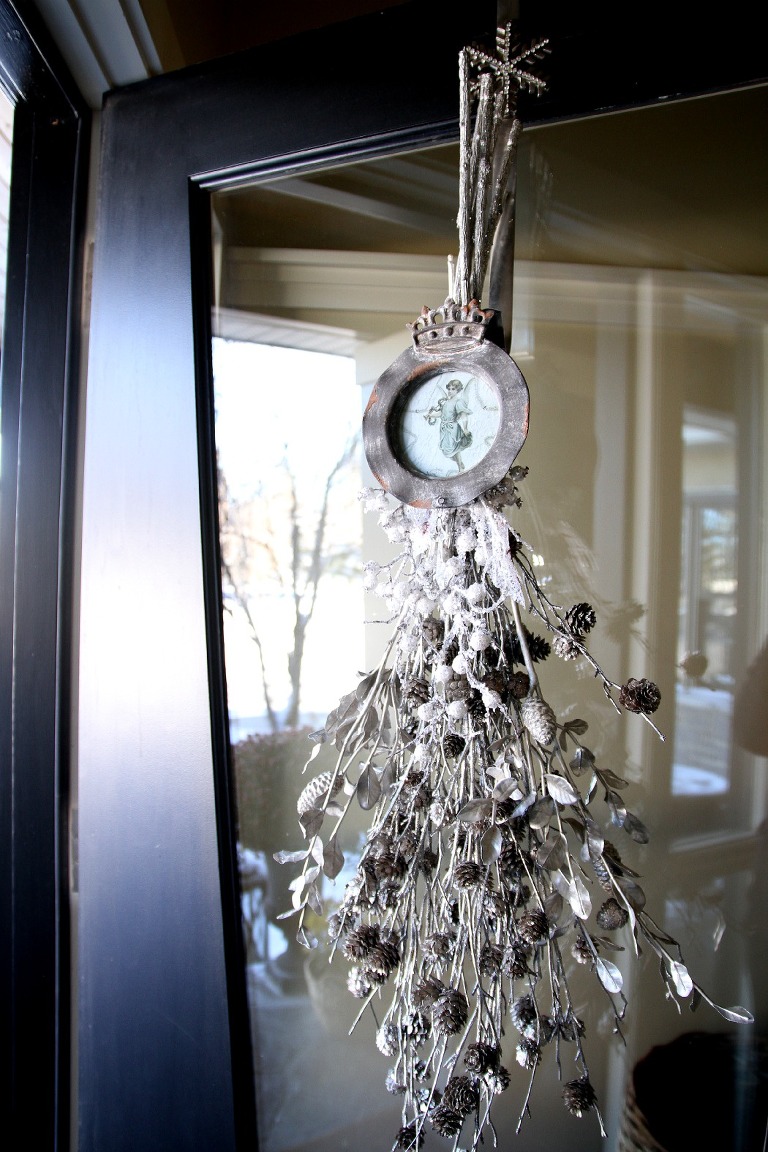 ♥
Ok, I'm back.. I think it does look better with a shiny silver bow.. don't you? I just tied a double bow then tied on one longer piece of ribbon to cover the wires in the back and hang down the sides.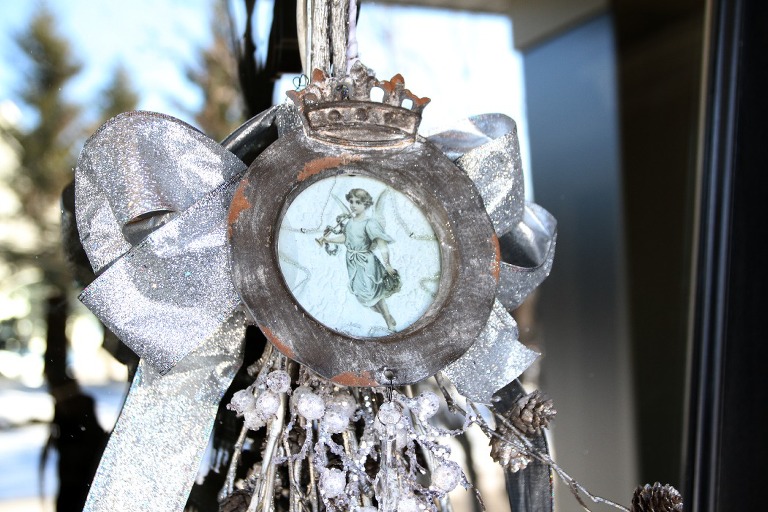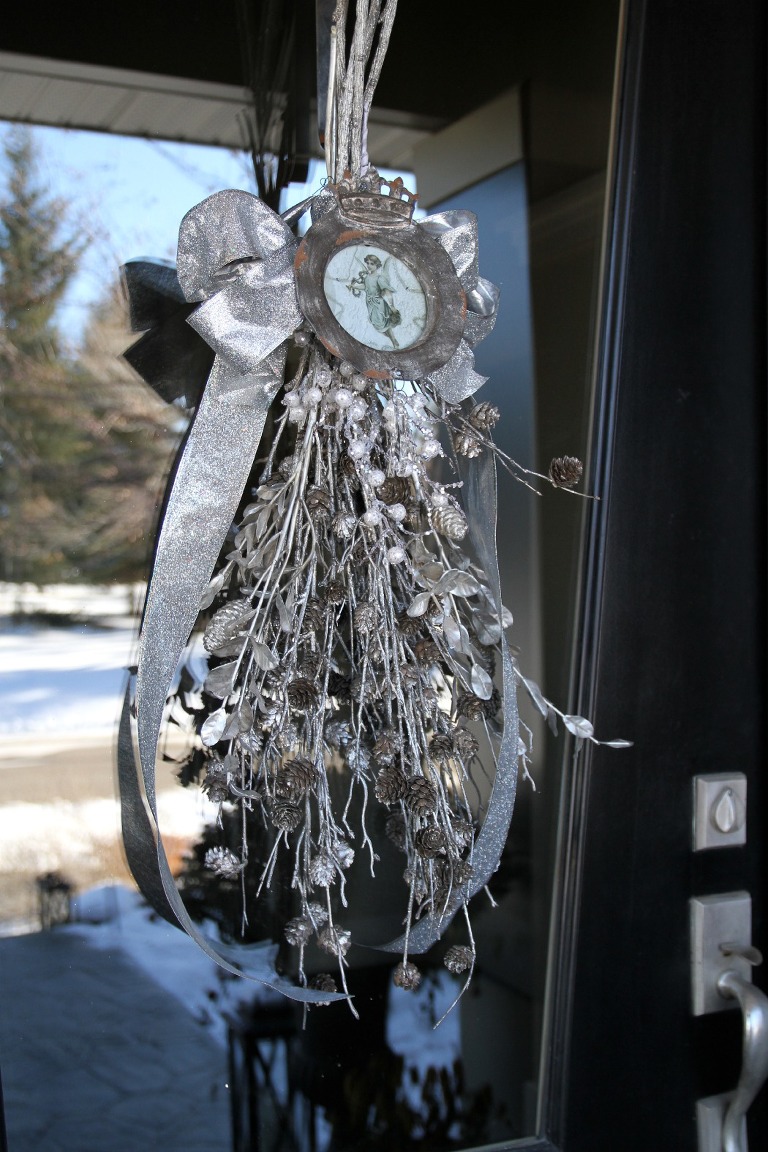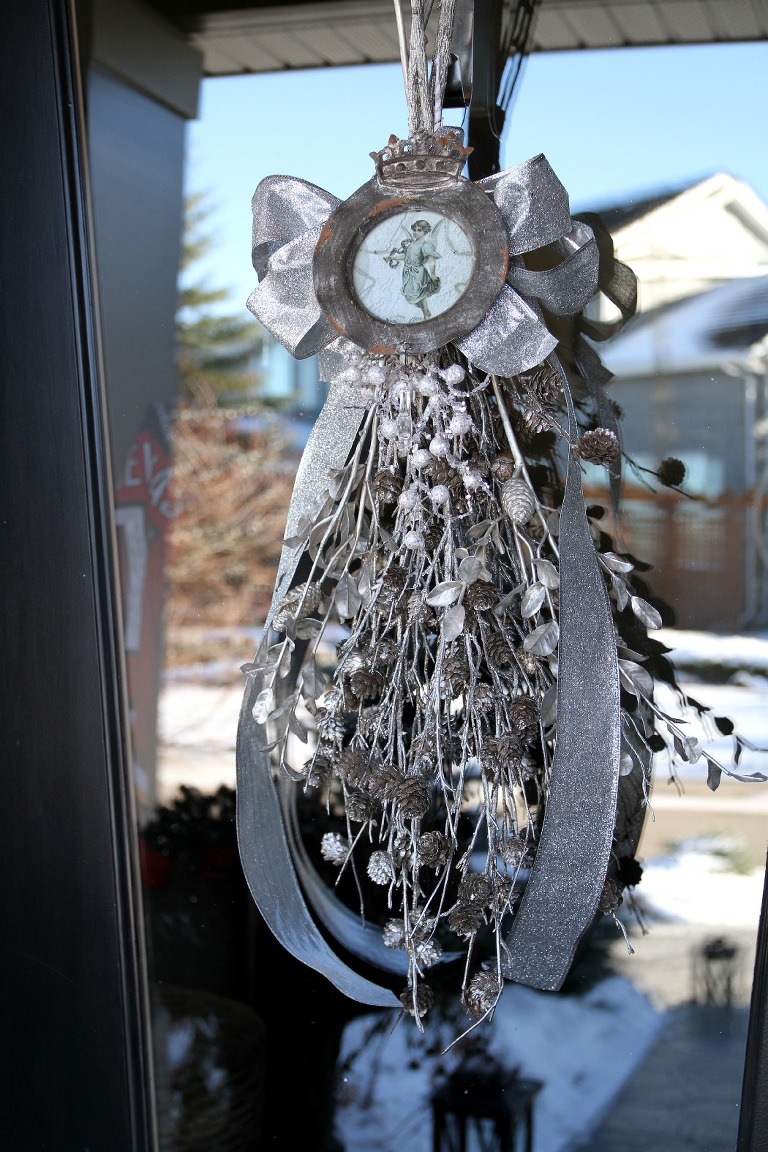 Thanks so much to the staff at Golden Acre Garden Center who offered all sorts of suggestions! This one's for you Dianne! I have been absolutely everywhere in Calgary and find the Golden Acre Garden Center has one of the most extensive Christmas displays and items for decorating your holiday home. This is in no way a promotion, I didn't receive any compensation for this post, it's just my humble opinion!