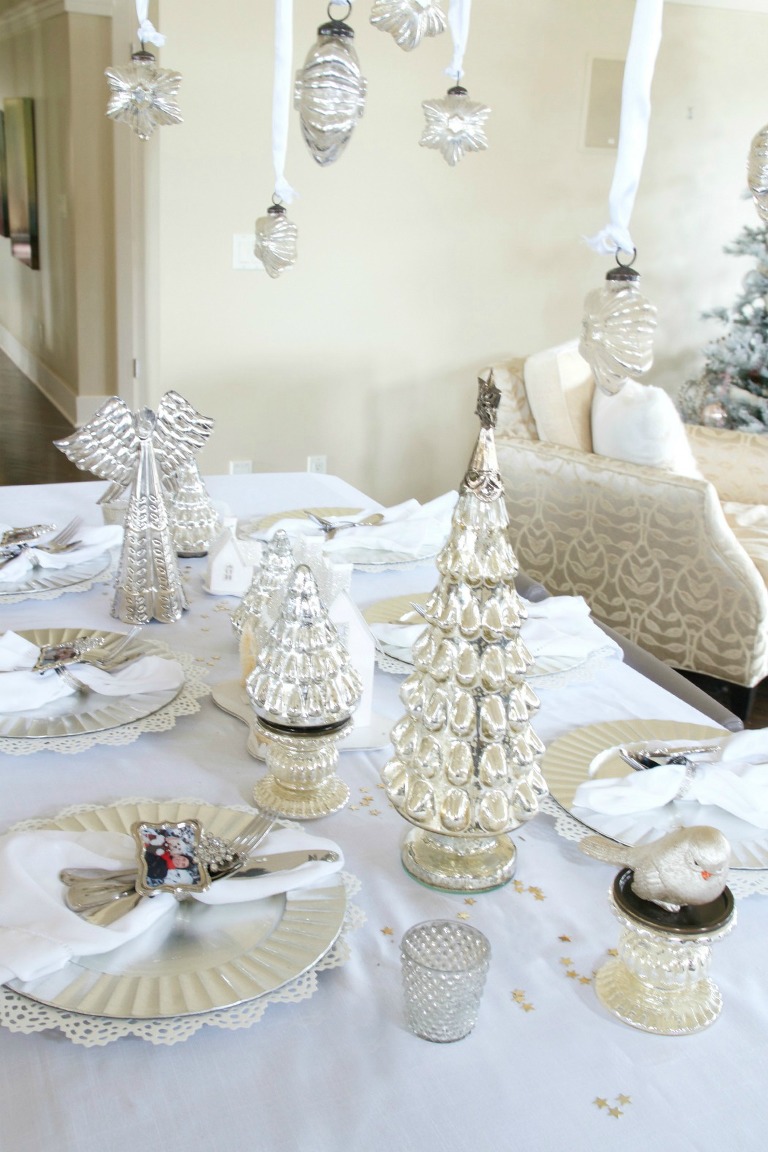 In a pinch, a Christmas table setting can be done up so easily, just by moving your other Christmas decorations onto your table.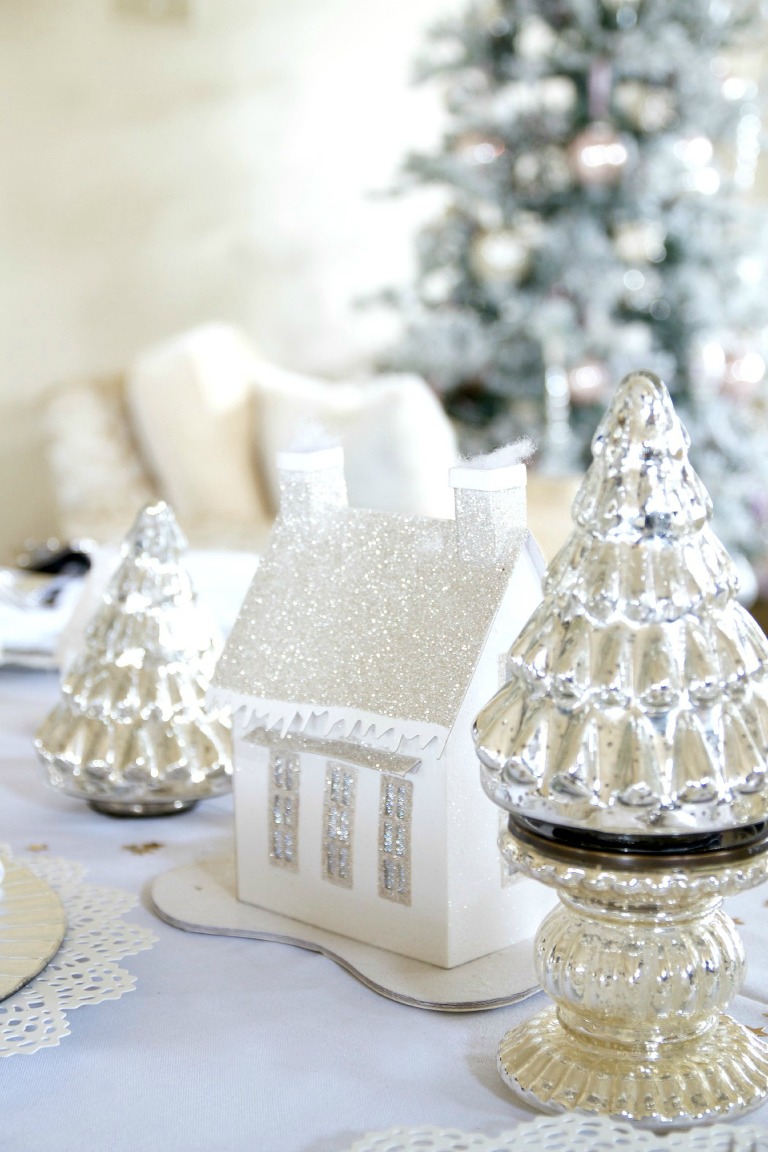 These decorations were picked up off my Christmas mantel and set out on a simple white tablecloth.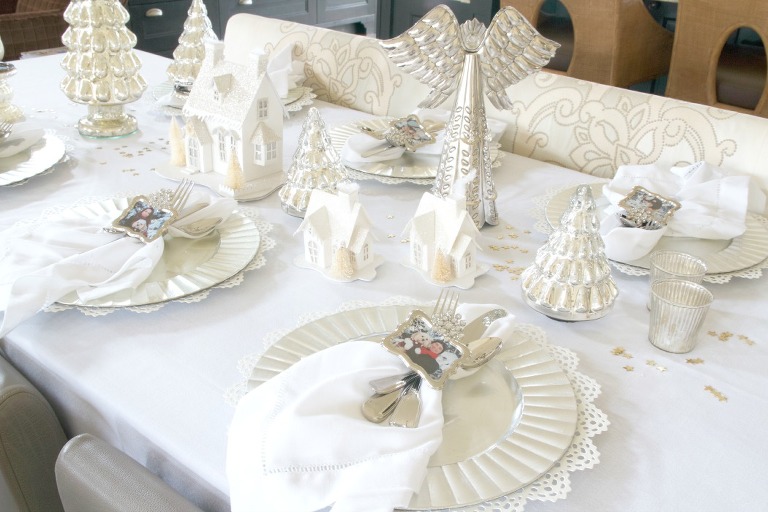 You may have seen these IKEA snowflake chargers on my Scandinavian Tablescape last year. I think lots of layers adds visual interest, so I placed another shiny silver charger on top of the snowflakes. Then we'll use white plates on Christmas morning.. unless I change up my table one more time before then;)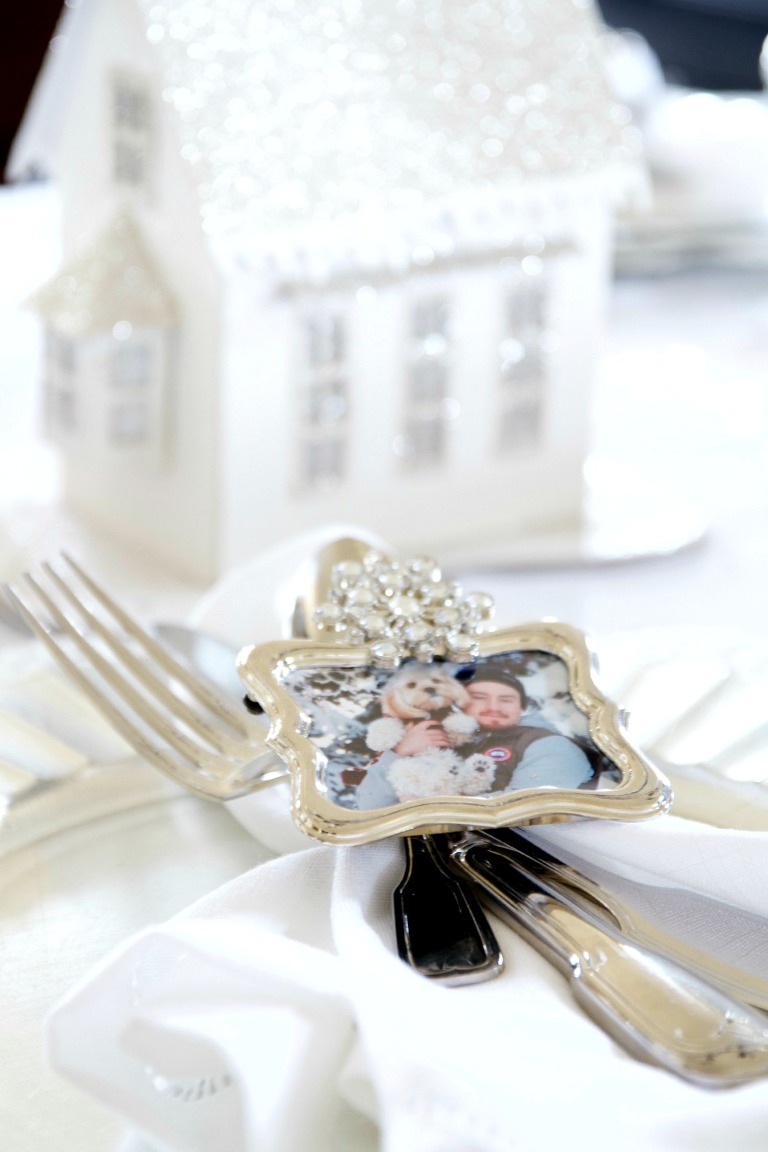 I saw the prettiest napkin rings for sale as hostess gifts at our Bombay & Co Inc, but I decided I could easily make my own. I just took the ribbons off these mini Christmas tree photo frames. Once you open them to add your own photos, just place a piece of florist wire in with the photo and wire them to your napkin rings. I think it would be neat to print little names with Christmas symbols in place of the photos as well.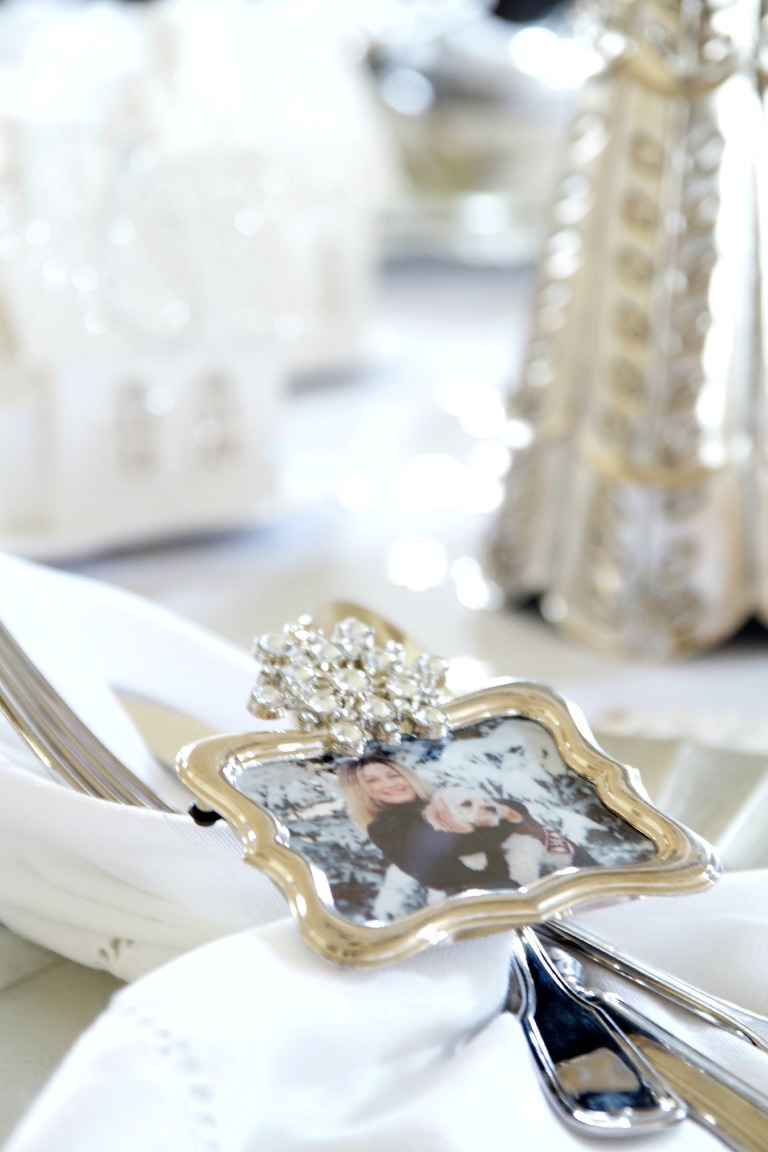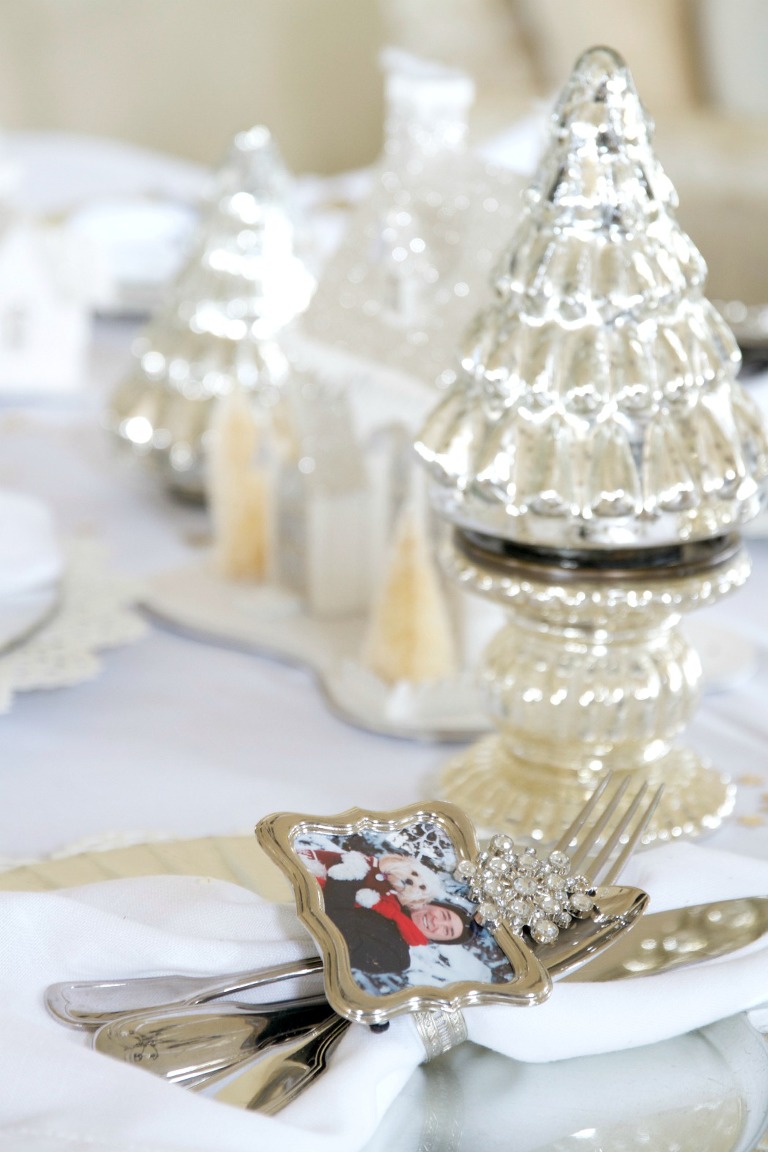 When they're not in use, I just slide the rings onto my Christmas tree branches so the photos are displayed there. I can always add the ribbon back and give them as gifts as well.. but I think I'd rather have them here, smiling at me from the table.
New Note: Here we are it's Christmas Eve and I've set my table for Christmas Morning Breakfast. Not much has changed, except a few additions, white plates, cutlery to the sides, gray and white placemats (I thought it was looking a bit wedding-ish) and I brought the pink votives and our Nutcracker onto the table as well. We'll be having a big mash up of eggs, bacon, sausages and gingerbread waffles for a change from the Morning Wife Saver this year. God Bless!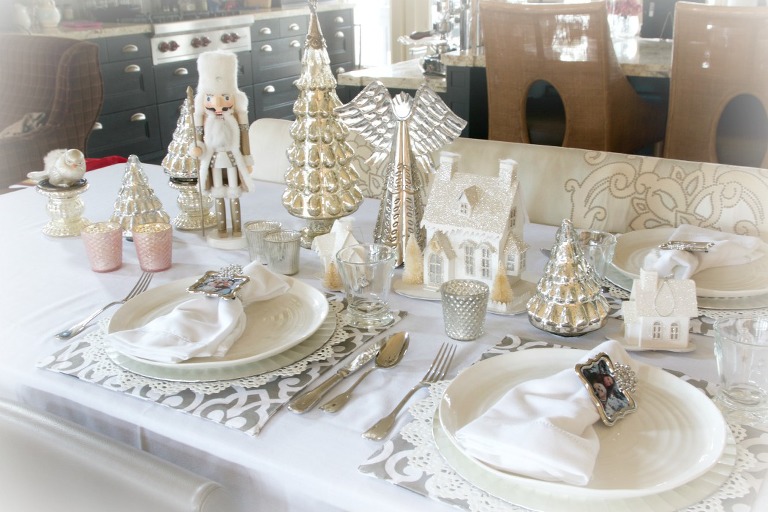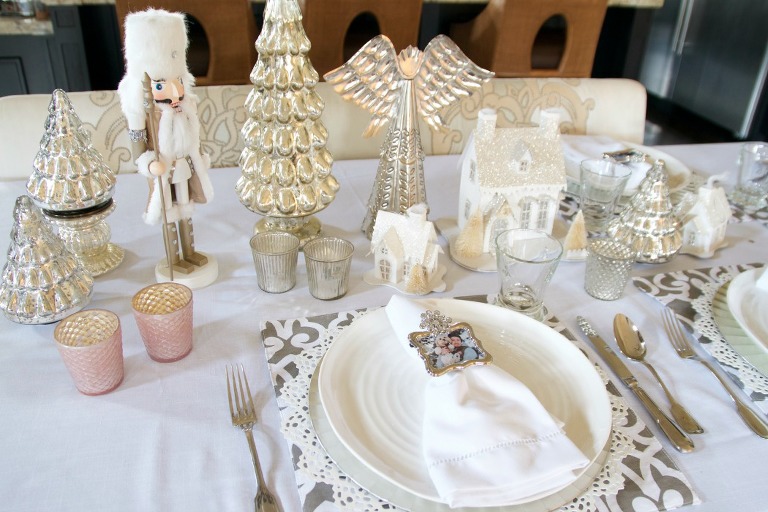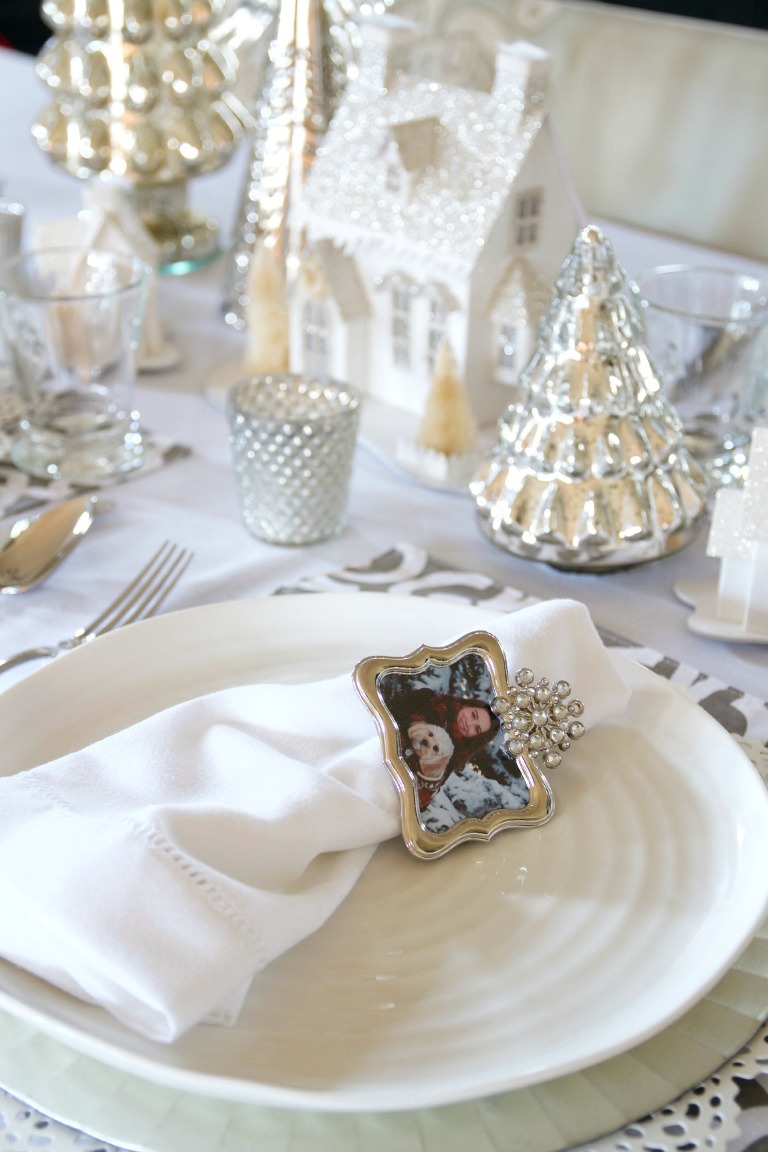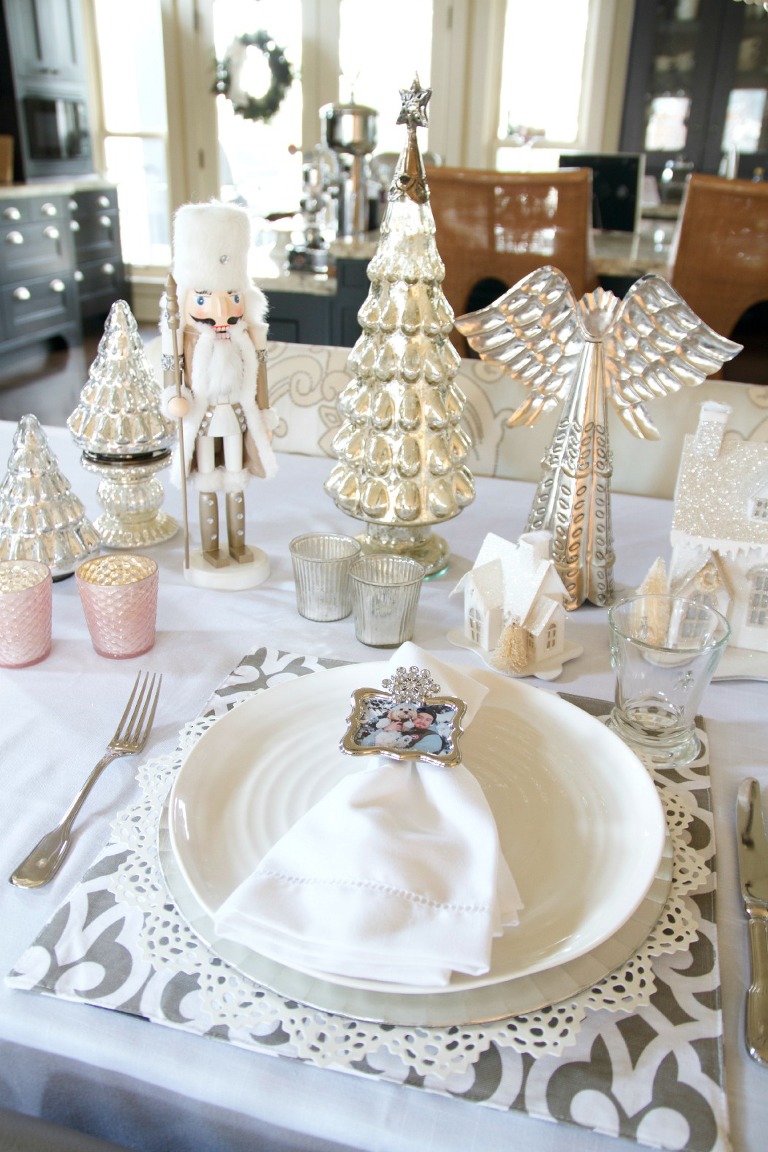 ♥
I have to apologize, these photos turned out so blurry.. or maybe it is just my tired eyes playing tricks on me..  after wrapping presents and staying up late too many nights in a row?
I'm almost ready for Christmas Eve.. I've got most of my groceries stashed in the fridge and half of my presents wrapped. I've even got half of my housework done.
There are so many last minute details that I need to remember.. I'm making my list and checking it twice, yet I'm certain I'll forget something! We enjoyed just the loveliest Christmas brunch this morning and that really got me in the mood to play Christmas tunes and wrap more gifts.
Just once it would be so awesome to have everything done at least a week before Christmas!