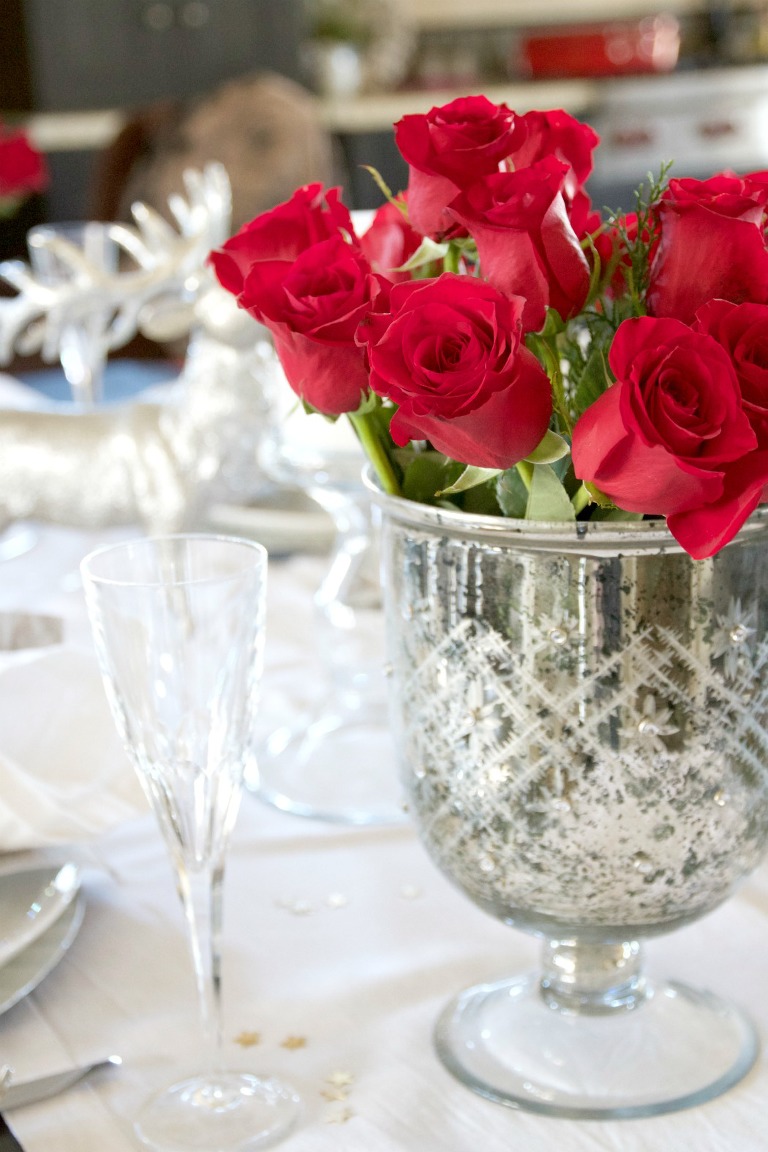 Our New Year's Eve celebration was quiet, just the way we like it. We had some friends over for dinner before going to the game then followed up at a gathering at another awesome home.. for a warm bowl of chili, appetizers and lively conversation.
I love wandering through Pottery Barn for inspiration and this pretty place setting was laid out for New Year's. I wanted to replicate the idea with my own dishes and decor.
I noticed they'd used two napkins for texture and colour and elevated them by placing them in a bowl. Two flower filled, silver wine coolers  were placed at each end. Wine coolers are perfect for New Year's Eve dinners, but I don't have two identical coolers ( who does? ).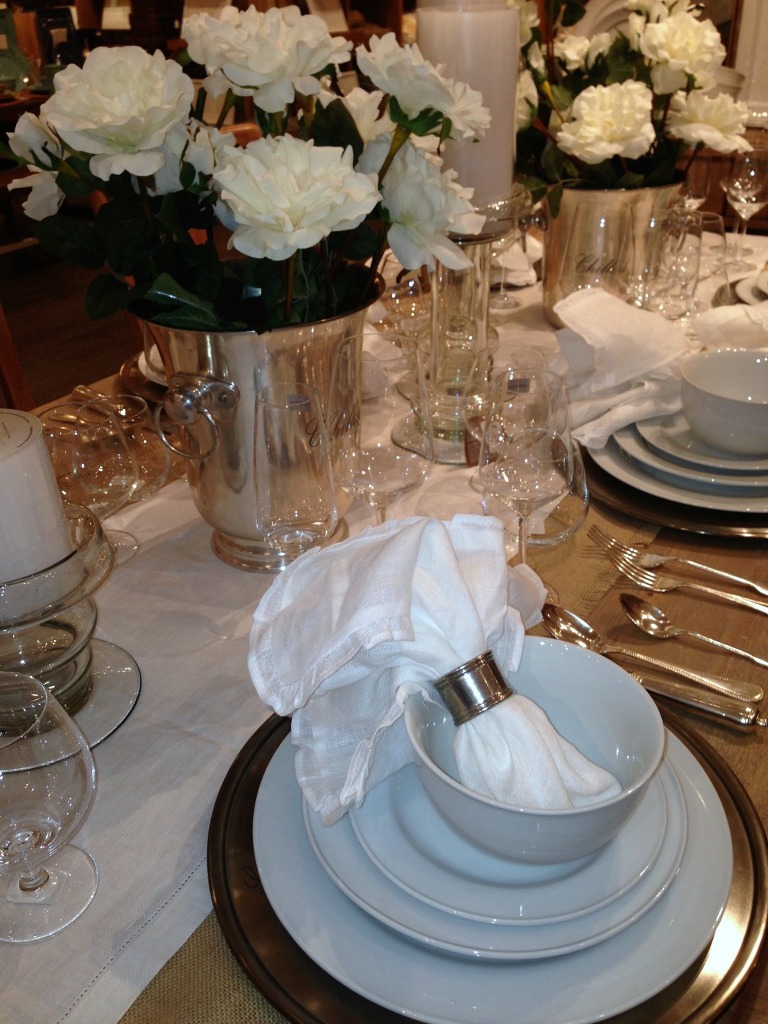 So I used my mercury glass votives but decided red roses would be a nice contrast and change. Then I placed glass candle holders with white candles in the centre.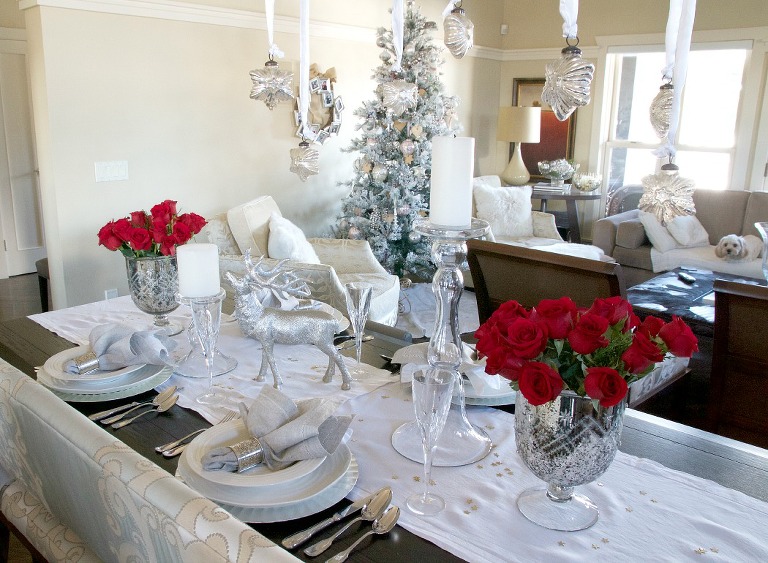 I used my neutral and white linens together in silver napkin rings, silverware and crystal champagne glasses. These faux silver chargers are not as luxurious as their antique silver chargers but gave the same sparkle.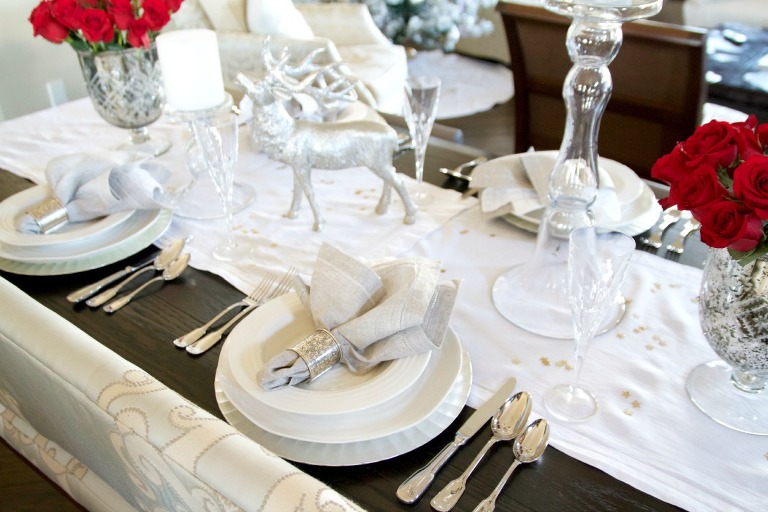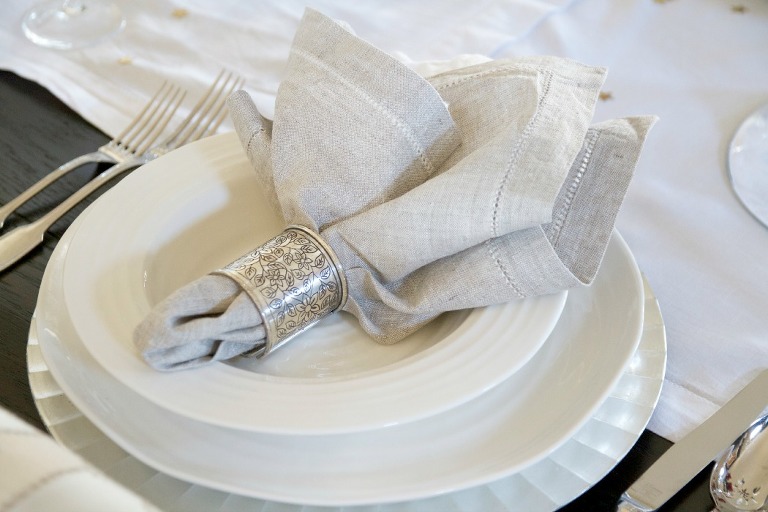 They layered the white linen table runner over burlap, but I mine wasn't wide enough to show on either side, so I just left that detail out. I think lots of layers gives a table setting so much more depth and richness. A sprinkling of gold stars adds another little touch.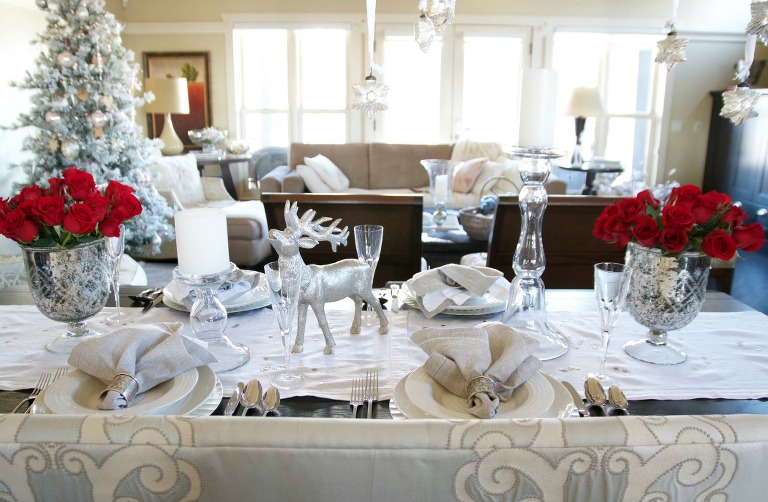 I'm never one to shop Christmas sales, but when I picked up my roses, I found this beautiful elk and couldn't resist, elk (or wapiti) are native to our province and we love having the opportunity to see them in either Banff National Park or Waterton Lakes National Park.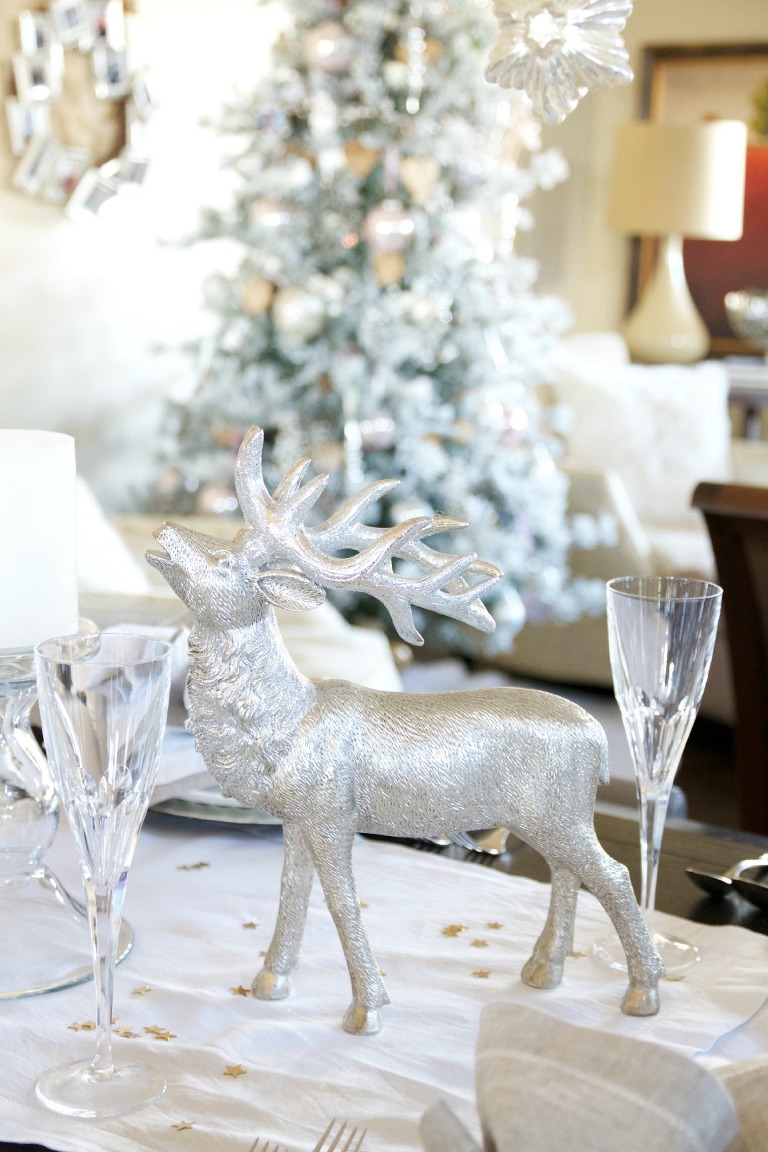 I think he's going to be my inspiration for Christmas next year..
This Pottery Barn inspired celebration table setting would be lovely for Valentine's Day too, with or without the elk!
♥
Thanks so much Christopher at CBC and Canada Writes for featuring my blog!