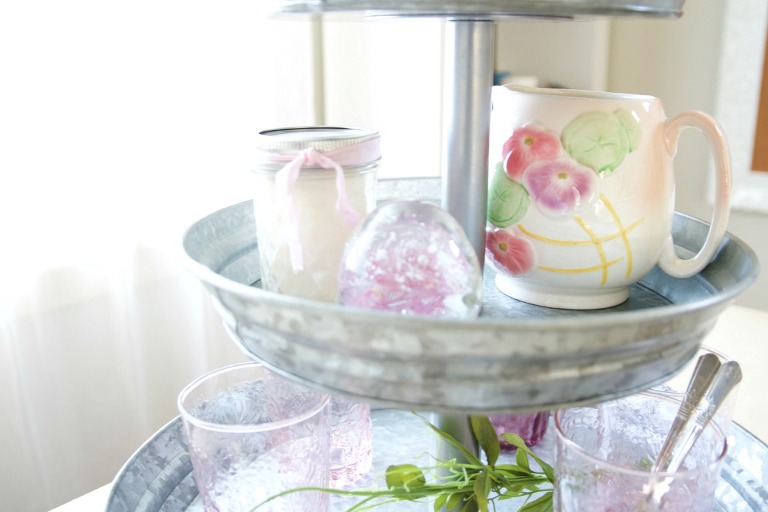 Little bits of pink are creeping into my winter decor. With a Christmas clutter hangover,
I"'ve happily edited out a ton of items, but decided to keep a bit of the pink.
Don't worry, I won't go all "Valentine's" on you.. yet!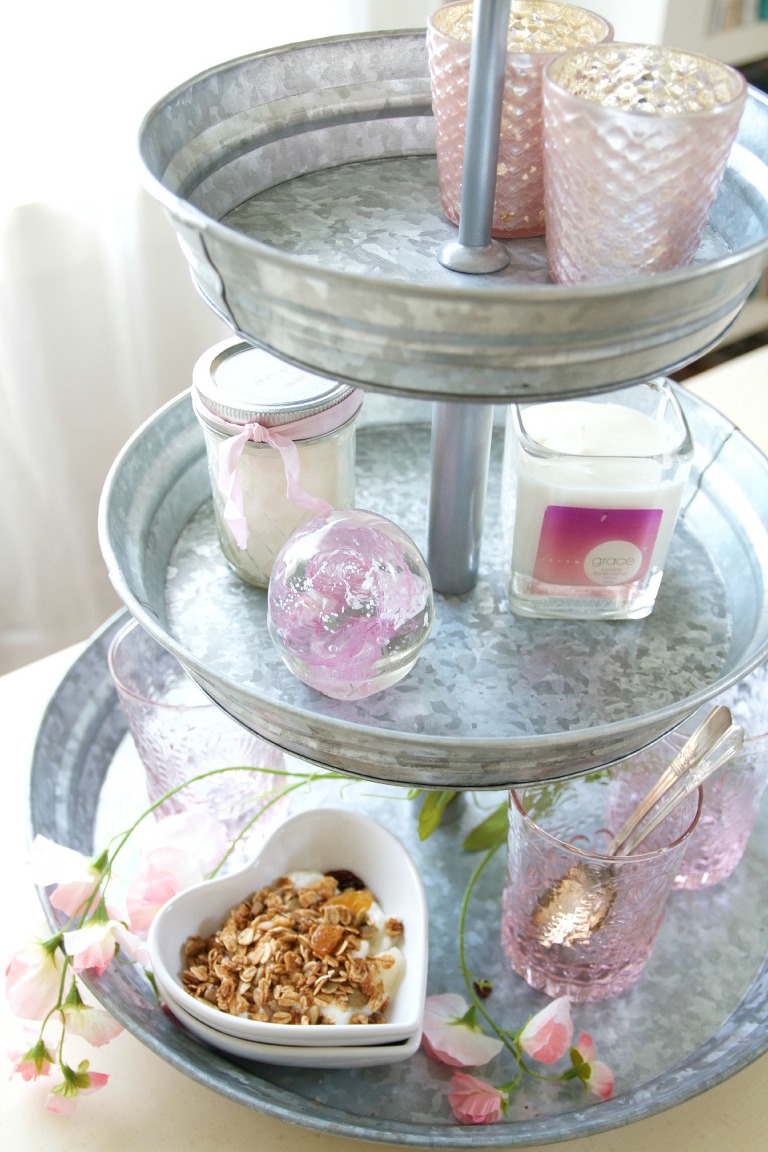 It's easy to let go of Christmas, but some Christmasy flavours are a wee bit harder to oust. Gingerbread lattes are a thing of the past, but I've found a new, healthier way to keep gingerbread around a bit longer.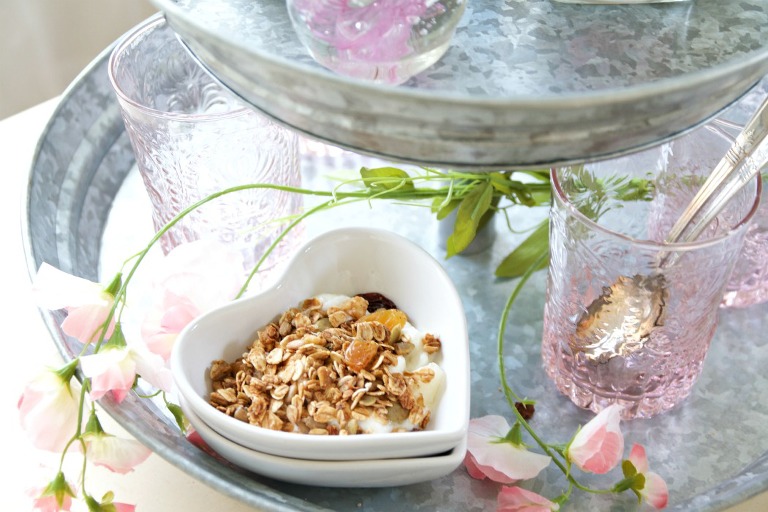 This Gingerbread Granola is vegan, can be made as fragrant as you wish and bonus.. is gluten-free!
This is also a lot less sweet than most granolas, using only applesauce, molasses and, of course, some Canadian maple syrup.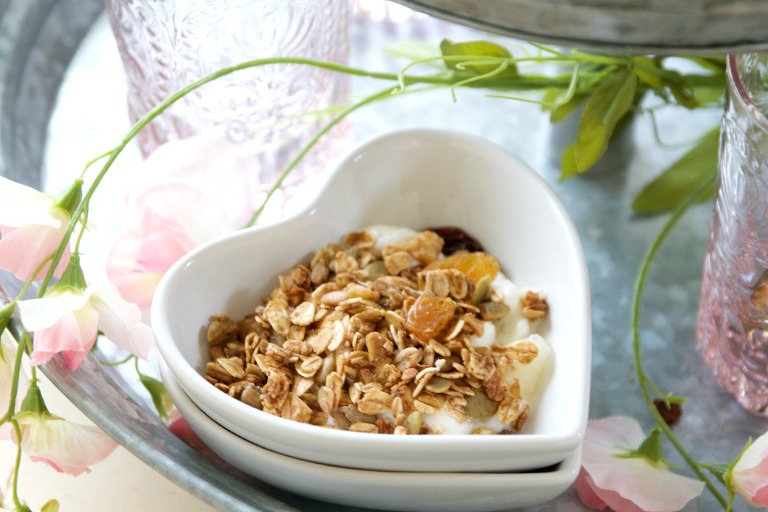 Vegan Gingerbread Granola
This fragrant granola has a lovely gingerbread scent and is gluten-free and vegan. I use the Gingerbread Spice Blend sprinkled on my baked oatmeal and on top of my morning latte. I made this a second time without the glace mixed peel and found the flavor not nearly as exciting, I hope this isn't something our store offers only at Christmas time!
Ingredients
Granola
1 kg 10 cups large flake oats
1 200g package chopped walnuts
2 cups roasted salted pumpkin seeds
1 1/2 cups sunflower seeds
225 g container glacé cut mixed peel (lemon and citron peels)
1 cup applesauce
1/3 cup canola oil
1/3 cup molasses
1/3 cup maple syrup
1 tsp vanilla
1/2 tsp salt
1 1/2 cups jumbo raisins
Gingerbread Spice Blend
4 tsp ground cinnamon
4 tsp ground ginger
3 tsp freshly ground cardamom
3 tsp freshly ground cloves
1 tsp nutmeg
Instructions
Preheat oven to 350F.
Mix together all of the spices in the Gingerbread Spice Blend
In a very large roasting pan, mix together the oats, chopped walnuts, pumpkin and sunflower seeds, and mixed peel. Sprinkle over with the Gingerbread Spice Blend, seasoning to taste. I used three tablespoons but you may wish to use more or less.
In a large saucepan, gently heat the applesauce, canola oil, molasses, maple syrup, vanilla and salt.
Pour the applesauce mixture over the oats. Use a large spoon or your hands, blend the mixture together thoroughly.
Put in the oven and bake, stirring every 15 minutes, until the granola is golden brown. Mine took about 40 minutes.
Stir in the raisins. Cool completely and store in an airtight container or freeze in a ziploc bag.