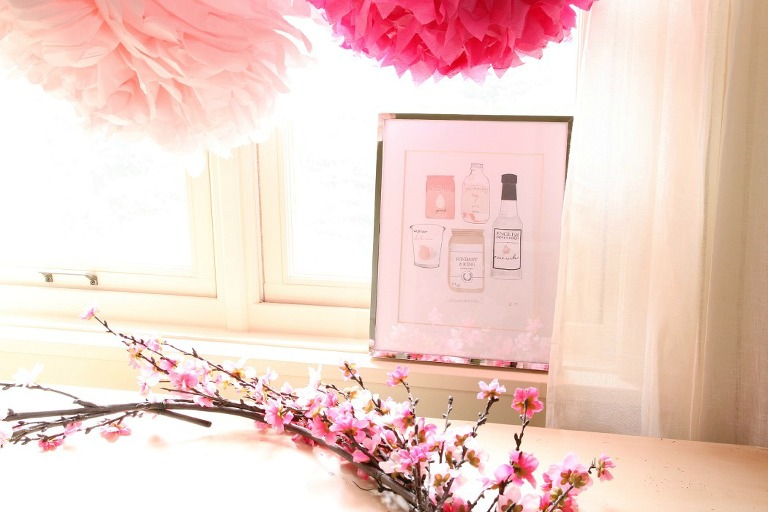 I'm waiting on spring.. impatient for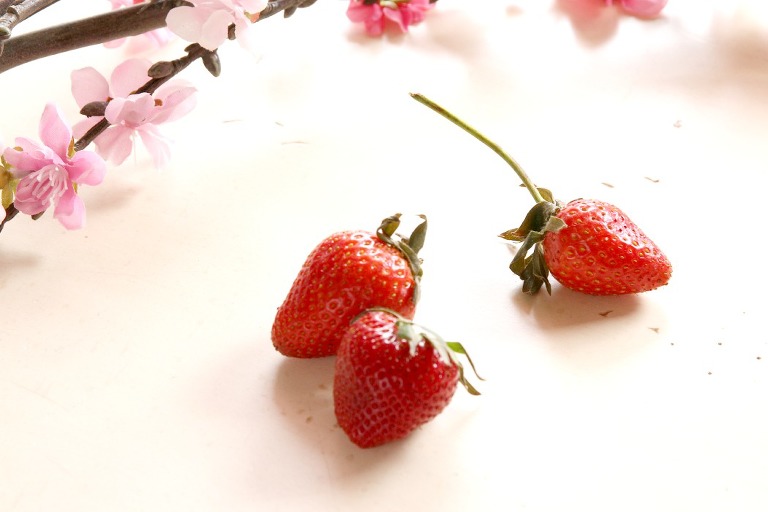 sweet strawberry pints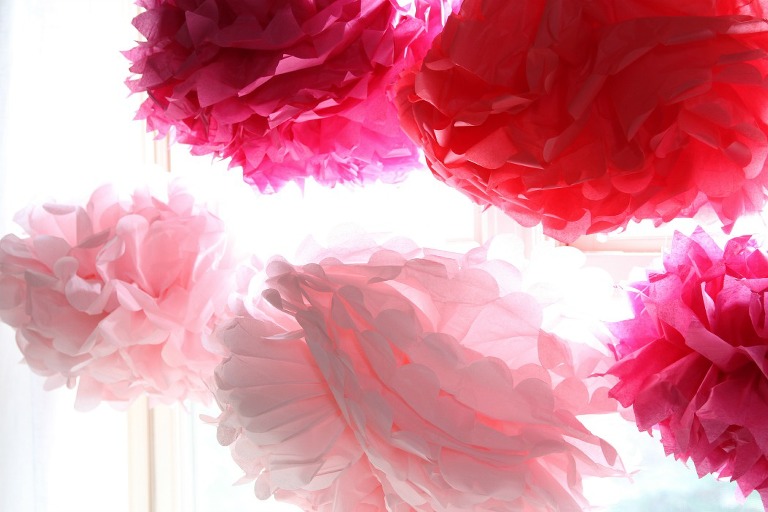 and the riot of flower flats stacked in my car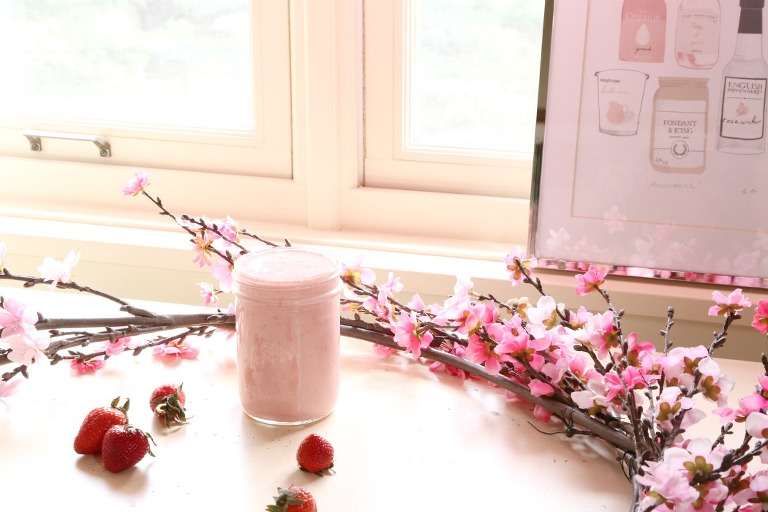 our trees blooming with heady scent.. petals to shower overhead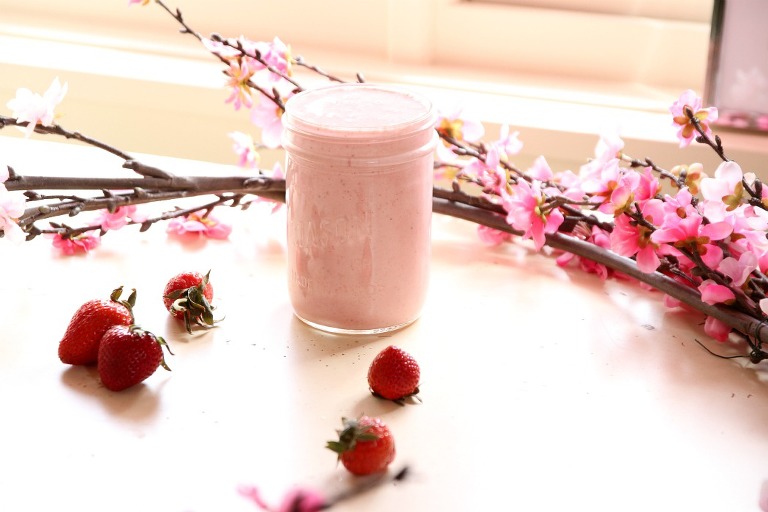 but tiny green buds will do, their brave faces amidst frozen bark..

spring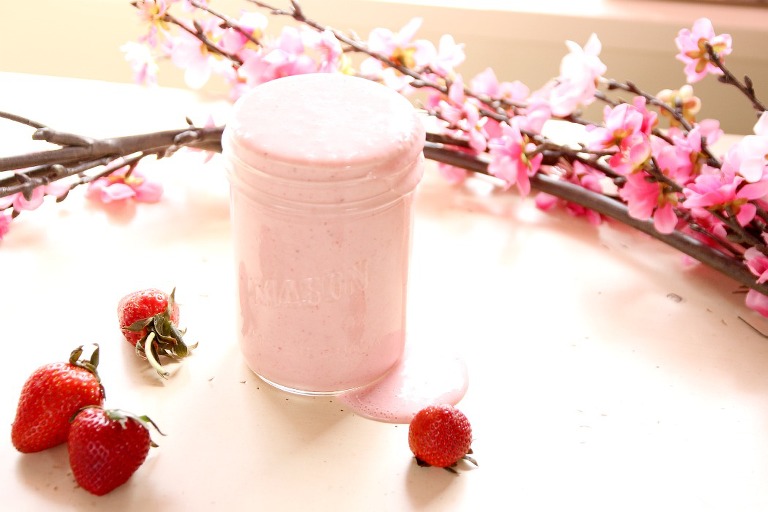 This pretty Springtime Summer Strawberry Smoothie will do as well..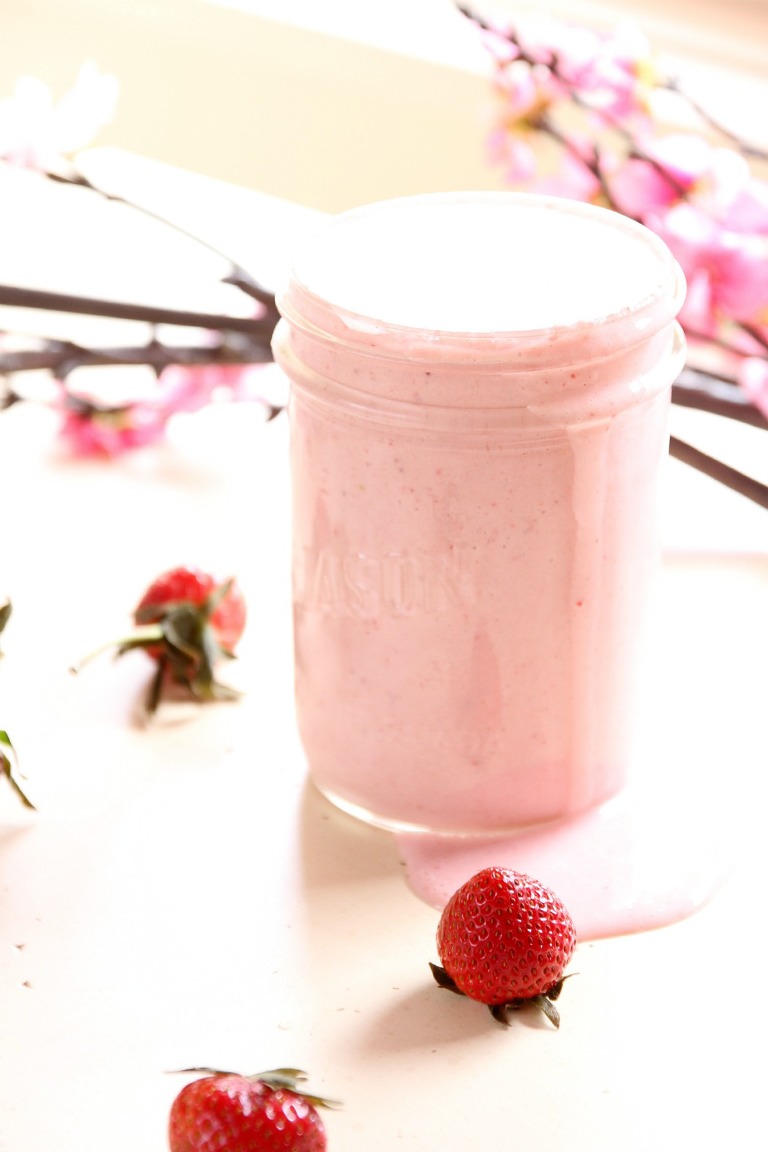 it's thick strawberry, honey scent of spring belies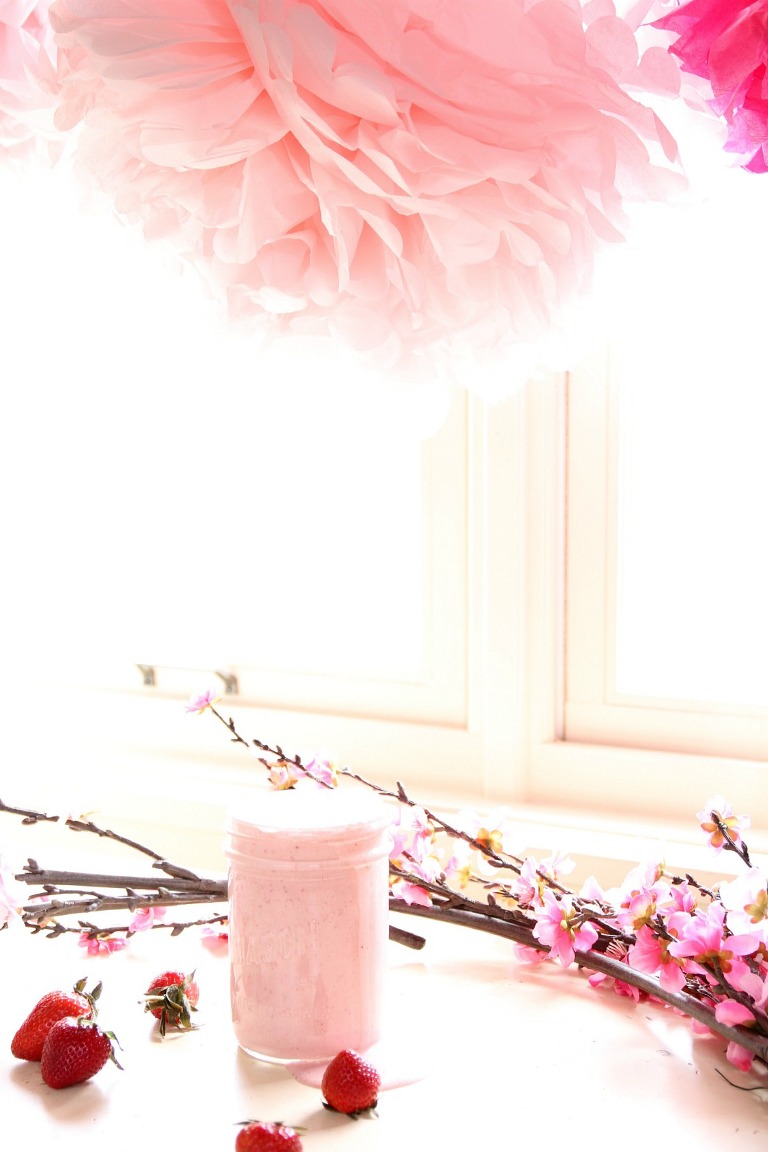 the ice cold chills outside and in.
Springtime Summer Strawberry Smoothie
Author:
Barbara Bamber & Jane Gelinas
Ingredients
1 1/2 cups strawberry Kefir
1 medium banana
1 cup frozen sliced strawberries
1 tbsp honey
1 tbsp sugar free strawberry jam
generous sprinkling of cinnamon
8 ice cubes
Instructions
Mix all ingredients together and blend on high until smooth and creamy.
This could be made vegan by substituting the jam and honey with a vegan sweetener alternative like truvia.
♥
This has been a month of relentless work, 7 days a week, long days of showings, open houses, listings and (yay!) sales.. and a distinctive absence of writing and painting or any sort of creativity, my photos today look totally overexposed… but I am here now and thankful for that. I did have a fun escape south for a few days and am taking this weekend off, at least a few hours here and there will be mine at last! I'm showing a stunning townhouse this afternoon that I absolutely adore!! How I wish I was buying this one.. it's a beauty!! I've been interviewed by Food Bloggers of Canada.. thank you FBC!! I've booked my flights for my Poetry retreat and can't wait!
Best of all.. I'm still working out! What I've discovered so far:
1. Do some sort of aerobic activity every day. I usually begin every workout with a run, varying from 15 minutes if I don't have as much time, to 30 minutes.
2. I do have 2 healthy smaller meals and one regular evening meal. My snacks are veggies, protein shakes, protein bars (Pure Protein at the moment) and my fav, peanut butter on apple slices. I almost never eat bread but do have rice and new potatoes at dinner. How much you should eat each day will vary depending on your body type, size and goals. One really helpful app I still use every day is My Fitness Pal. It keeps track of what I'm eating, my exercise and helps me track my goals. It also shows you a breakdown of your total nutrition so you can see if you're getting enough of everything you need for a balanced diet. I keep this app on my phone but you can use it on your laptop as well.
3. I don't eat after 8 pm.. this one is important!
4. I drink a ton of water.
5. A girlfriend of mine is a body builder and she taught me a simple weight lifting routine. I focus on upper body weight lifting (shoulders, bicep, tricep, chest, back) on Monday, Wednesday and Friday and Lower Body (quads, hamstrings, calves, glutes) on Tuesday, Thursday and Saturday. Sunday is just cardio. I also had a personal trainer set up a program for me a few years ago and so I feel comfortable doing this on my own. If you've never lifted weights, I highly recommend doing this first. Originally, I found this could be quite expensive, so instead of daily, I met with the trainer once every six weeks. He would set me up with a program, help me understand the workout by going through it slowly with me and then I would do it myself for six weeks. Then he would give me a new program to try. So a package of 3 personal training session gave me something to do for 18 weeks! Now I have tons of exercises that I can do for each of the main muscle groups in my body and can mix them up so I don't ever get bored. When I am bored, I just go to www.bodybuilding.com where there is an incredible database of information and new exercises and routines.
6. I try to do abdominal exercises almost every day and totally mix these up so I'm always doing something new.
7. I do take Women's Multivitamin and mineral supplement and a Triple Strength Fish Oil 1500 (Omega 3) from GNC. During my workout I mix Rivalus Steam with water to get additional Amino Acids and improve my workout. All of these are healthy and safe for me to use. Please check with your own doctor before taking any of these.
Of course, always get a medical check up and I highly recommend a trainer to get you started. Our gym also has classes that teach weight lifting and joining a class can help keep you on track.
Most of all, I've learned that I can only do about two things really well.. so for now it's working out and real estate. If I had small children at home, it would be family and ____ that would be it.  One day I hope to have more time for painting and writing, but for now I'm loving these two goals.. so I'm trying to be gentle on myself when I look around my house and see that it's a disaster!!
Have an awesome week!! I've got some cleaning to do, I think it counts as a partial workout;)