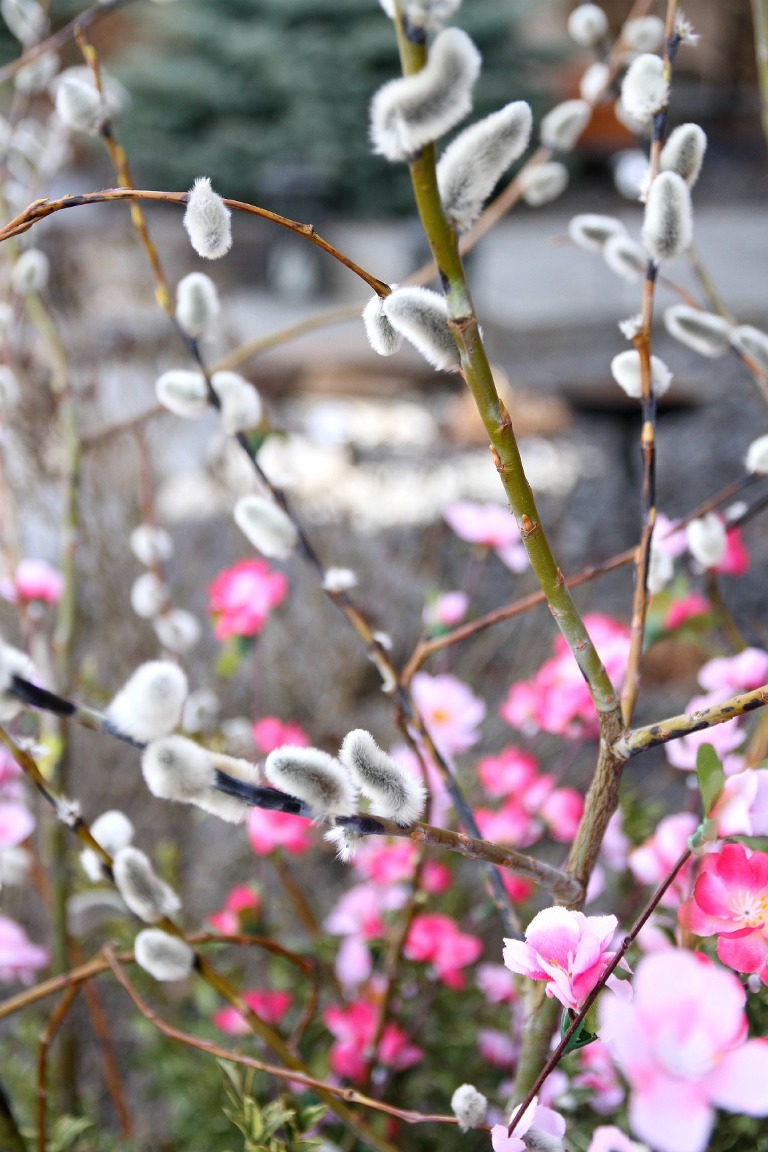 For one fleeting moment this morning.. I asked myself..
"Did I really think I could keep training like this every day for the rest of my life?"
It's been a few months since I've started weight training and I love the changes I see in my health and mind,
yet for the first time today I felt overwhelmed with the commitment I had made.
I wondered.. is it the size of the commitment or just the waning of enthusiasm, that bloom off the rose, that urges the little voice in our head to tell us to quit or find something "better"?
♥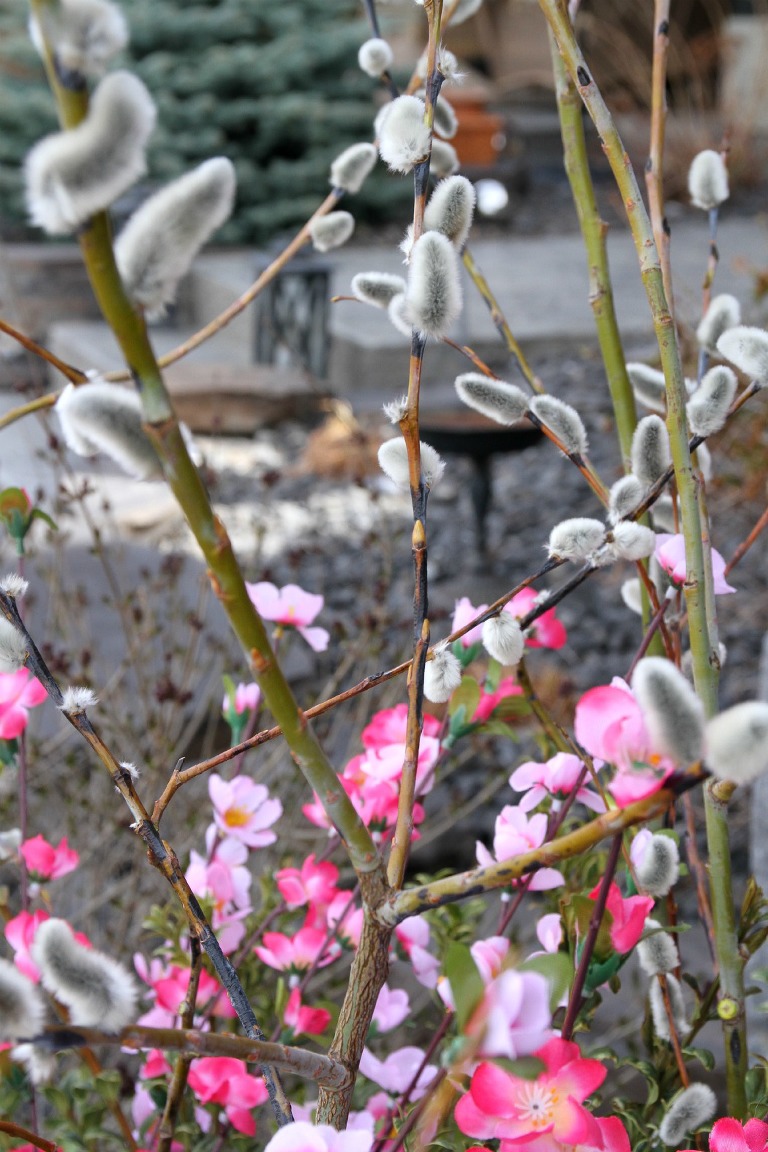 On this day..
I would much rather be in the garden..
working on some beautiful spring planters.
filled with soft pussy willows from Oregon,
variegated, prickling oregonia
and sweet faux apple blossoms.
♥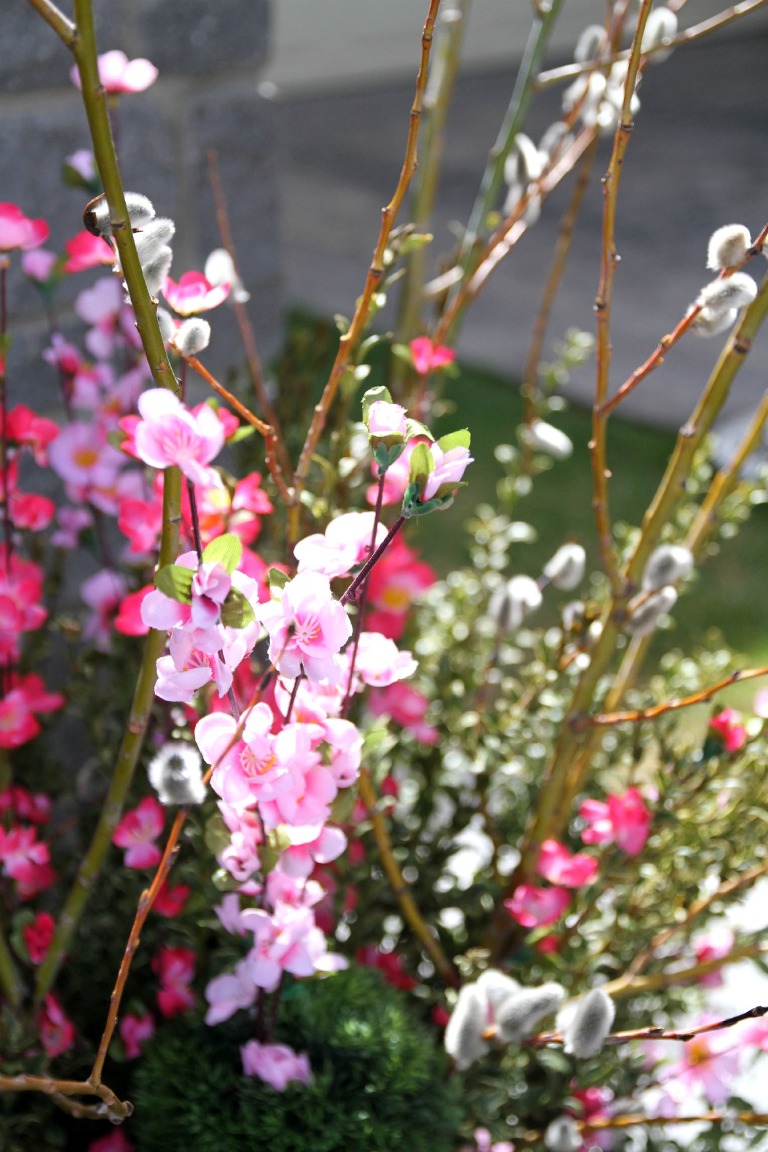 But time is precious.. and I had a promise I'd made to myself.
So I reached out to someone who could make it happen for me..
didn't she do a beautiful job?
It's ok to have help when you've got other things keeping you busy.
It's ok to let go and discover that someone else's "lovely" can be your inspiration for those other two smaller pots at the front door..
when you find the time.
♥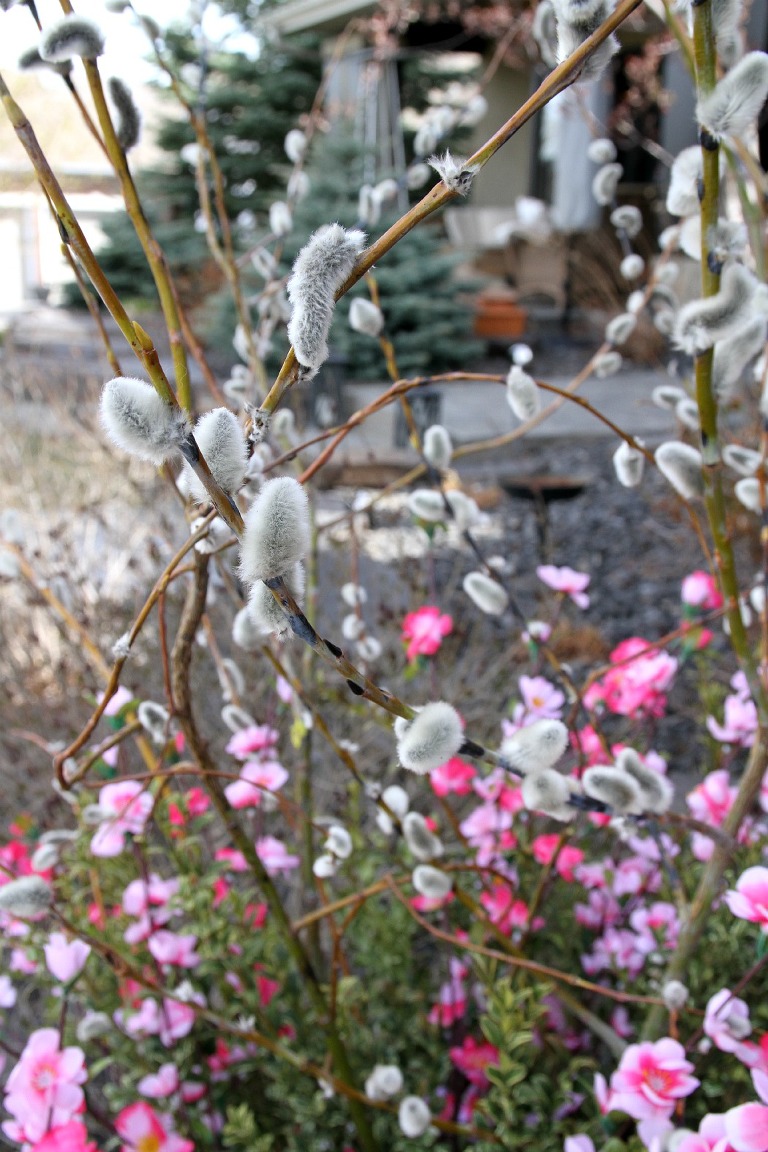 For now, I've decided that, on some days, true commitment is just behaving your way to success
and maybe finding some new music to work out with..
even if your heart would rather be somewhere else.
♥
My training done.. I gave myself a half hour to take photos of my absolutely lovely Spring Planters
I'm so pleased to share them here with you.
I saw similar ones in front of a shop in Aspen Landing, asked the staff who did them, called Chris Rowley and she was there within days.
Contact me if you'd like her phone number, you'll be glad you did!
I can't wait to find time this weekend in Victoria to write a poem, take photos of some real flowers..
and go for a run along the water.
♥