I'm back after a whisking away to Victoria for the weekend.You might recall this quote I shared on Instagram:
"Sometimes it takes darkness and the sweet confinement of your aloneness to learn that anything or anyone that does not bring you alive is too small for you."
After a wee bit of searching I came across the author, David Whyte, within a day ordered a book of his poems "The House of Belonging" and felt a parallel between his words and my own journey here on Just a Smidgen. While a trip to Ireland was out of the question, at least for now;) I was pleased to discover via his website, that he was speaking in Victoria at Royal Roads University. Intuitively I knew I needed to go.
I have countless photographs for you, have written several poems in my solitude there.. some of those are posted here, others may be posted at a later date. But I thought these photos were too beautiful not to bring home and pair with one of my most beloved pieces of music, Monteverdi's "L'Incoronazione Di Poppea Pur ti Miro". This particular version is played by Joshua Bell, an award-winning violinist and composer. If you fall in love with it as I did, it can be found on iTunes.
I find the interplay between instruments enchanting, a call and answer between violin and cello. It's as if one voice begins with example, teaching the other. The second voice answers, at first shy and tentative but then the tempo seems to quicken and the notes become bold as the melody is mastered and expanded upon. Then you can feel such joy and playfulness between the two! Toward the end, the tempo slows and there is either a sense of peace and resolution or pathos, I haven't decided which yet since I haven't seen the opera.
I've got the violin music and need to transpose it to cello,
but I plan to play this myself one day!
Pur ti miro, pur ti stringo,
pur ti godo, pur t'annodo
più non peno, più non moro,
o mia vita, o mio tesoro.
Io son tua, tuo son io.
Speme mia, dillo dí,
l'idol mio, tu sei pur.
Si mio ben, si mio cor, mia vita, si.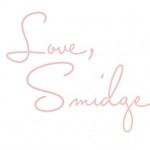 <