Nothing is more inviting than a freshly made, soft pillowy Pita, especially from Byblos Bakery.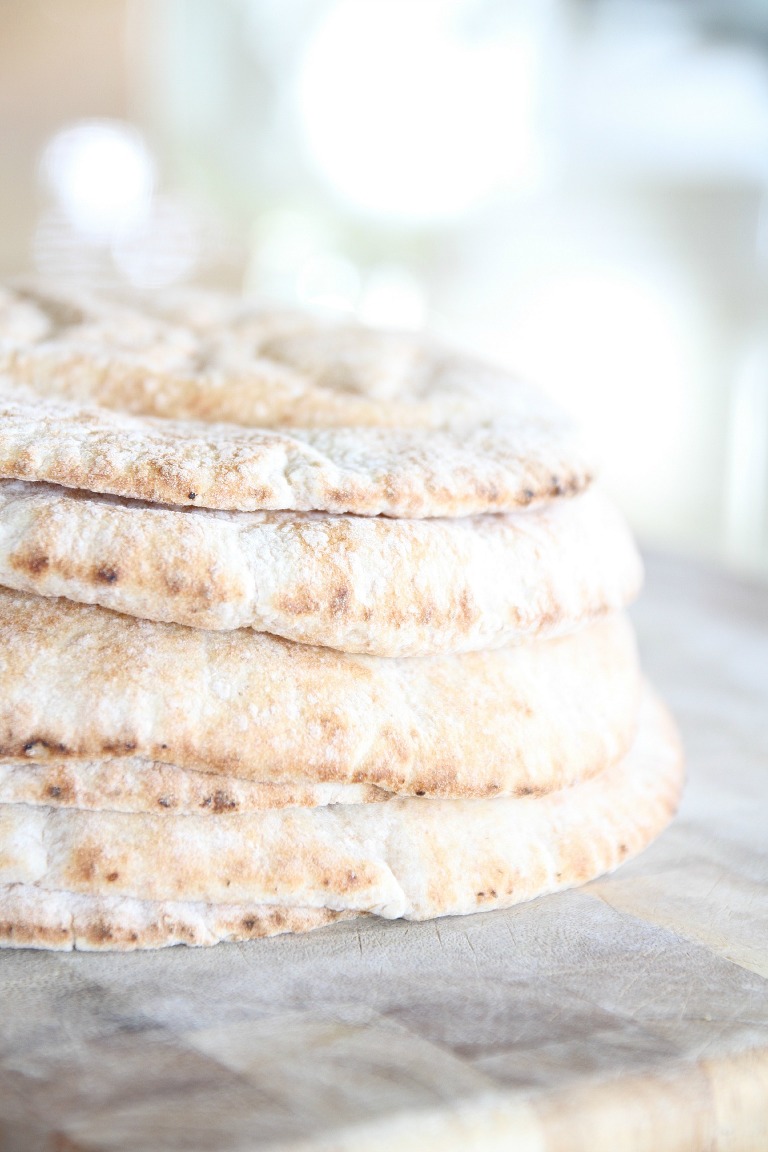 I always try to support smaller, local businesses and Byblos Bakery is one of those "homegrown" companies. I've been a loyal customer for years,
ever since they used to spend an entire afternoon with my Kindergarten class, teaching them how to make their own little healthy Pita snacks.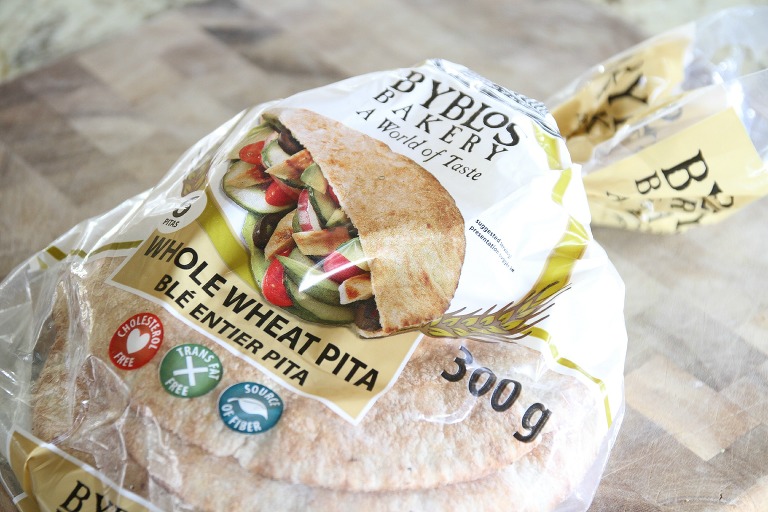 Choose whole wheat and you've got the start of a healthy lunch.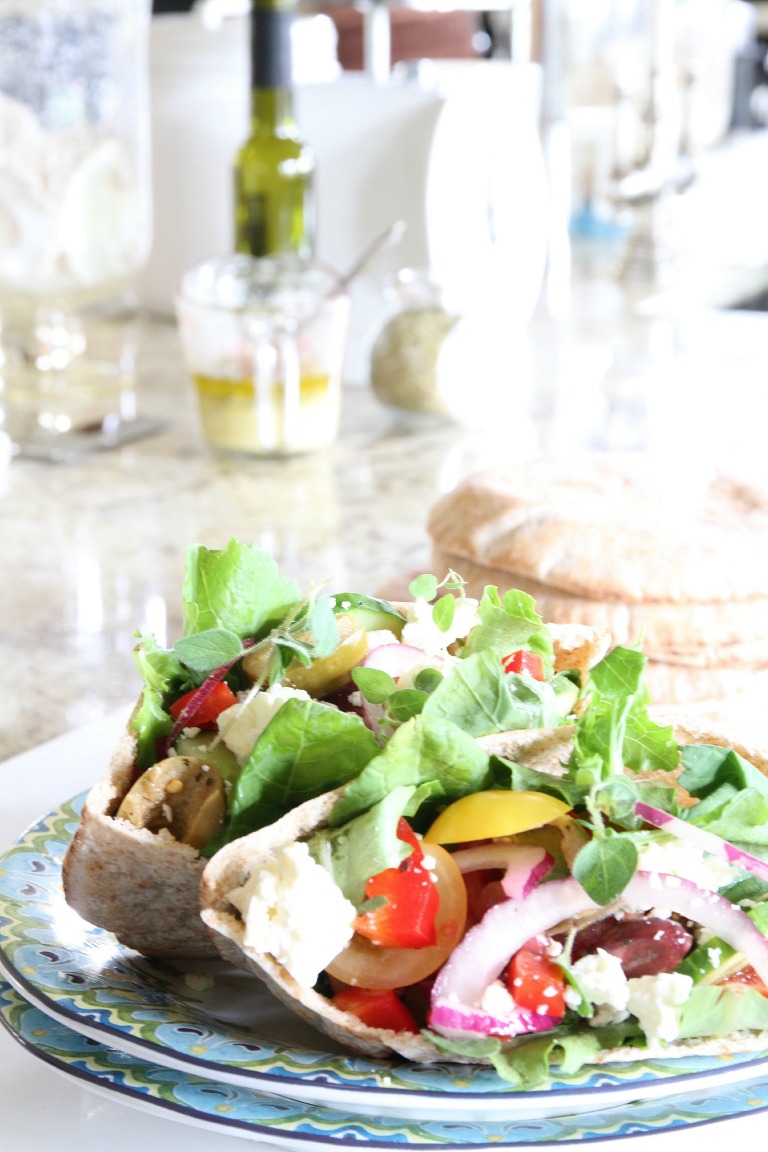 I am always trying to think of ways to make salads portable.. with containers, jars, wraps, and such, but I thought the perfect way to eat a salad on the run would be without knives, forks and plates involved.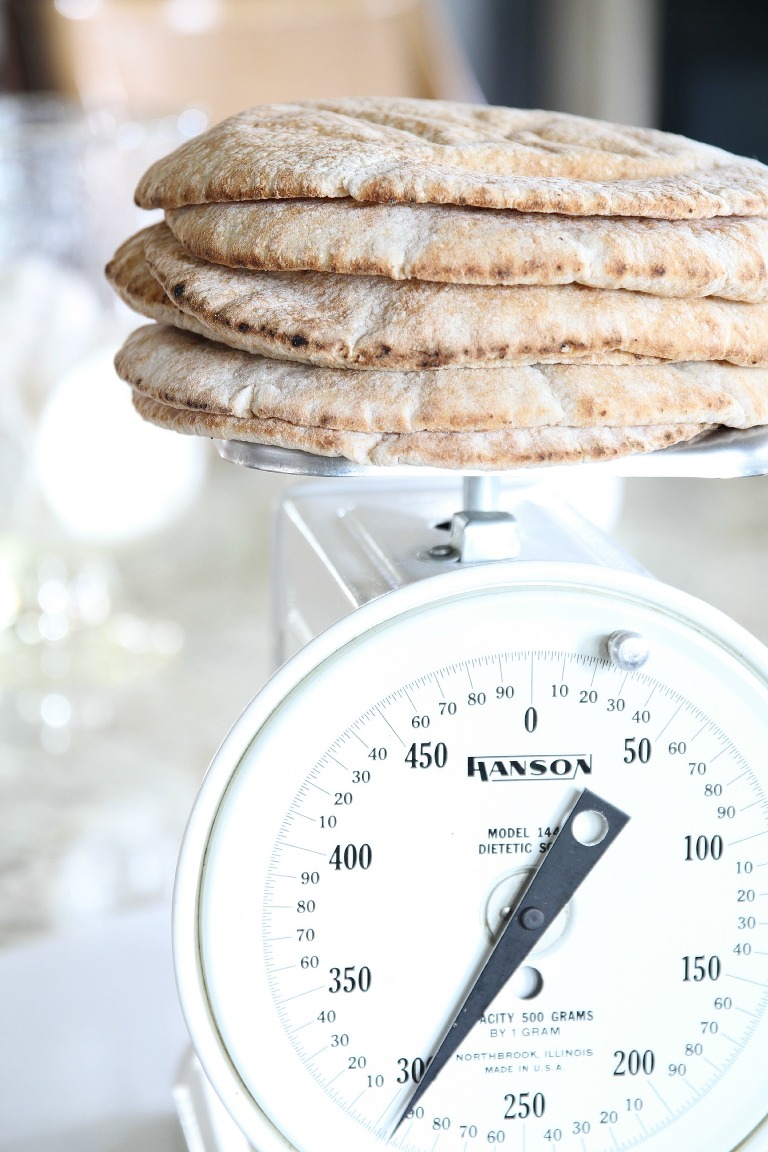 Easily accomplished by cutting a Pita in two,
then using your fingers, ever so gently pry each half open.
Line them with lettuce to keep the sauce from oozing out..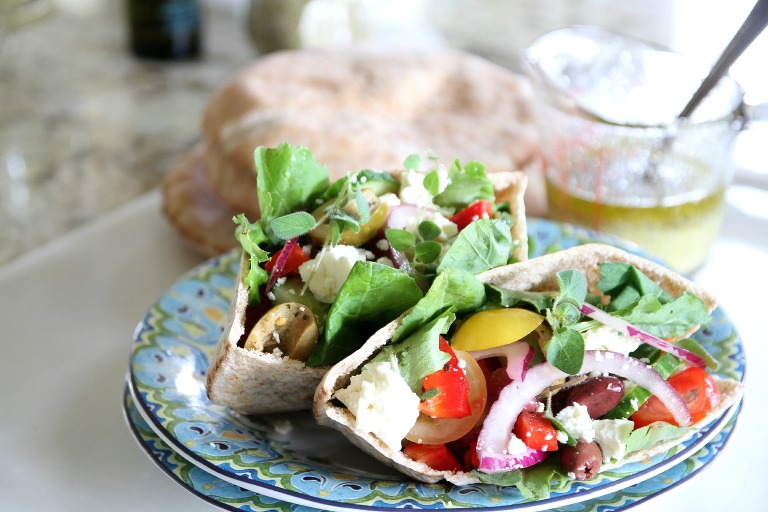 and fill with an extra big scoop of Greek Salad
and finish with
homemade dressing drizzled over. If you don't have time there are all sorts of bottled Greek Salad Dressings that you could use.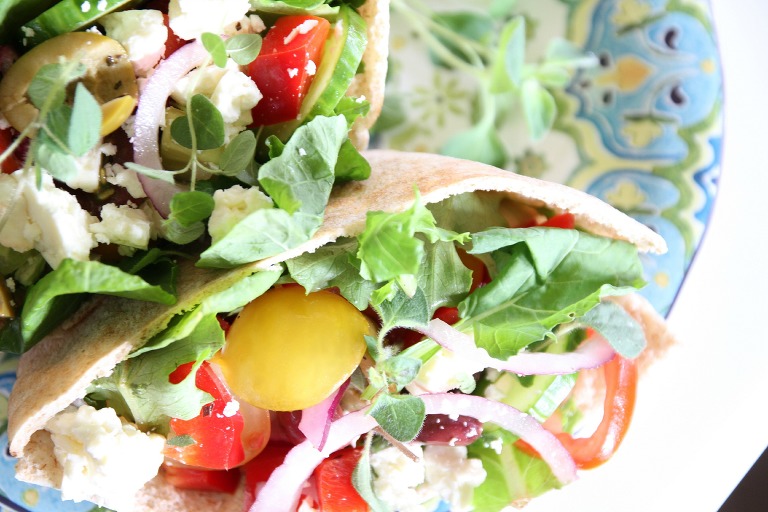 All you need are two hands to eat this salad, but you might want to have a little bowl
to catch all the little bits that pop out.. you'll want every last bite:)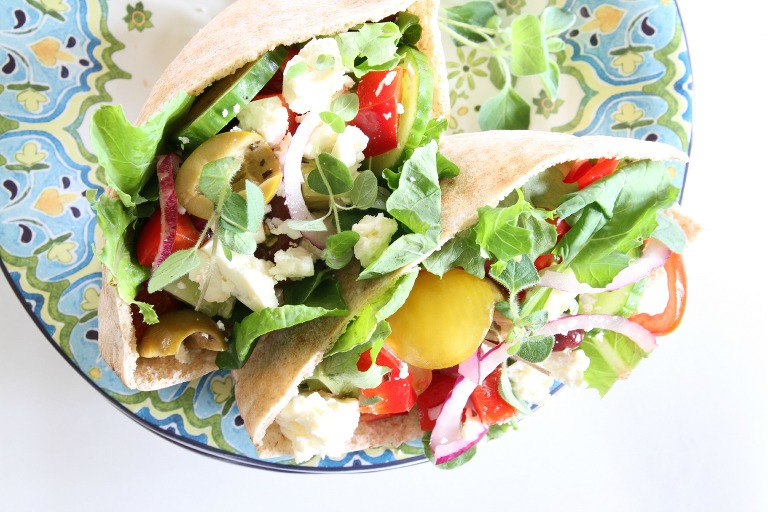 And.. yes, I'm still working out, so these fit right in with my fitness goals!
Ingredients
Salad:
1 red pepper, diced
1 english cucumber, diced or sliced
300g (approx 14 small) heirloom cherry tomatoes ( if you can find them at Coop from Redcliff, Alberta)
1/2 large red onion, sliced thinly, more or less to taste
1 1/4 cup olives, Kalamata and Sicilian
1 cup feta cheese, diced
few sprigs fresh oregano leaves
salad greens
1 300g package Byblos Whole Wheat Pita
Dressing:
1/4 cup olive oil
2 tbsp white balsamic vinegar (or any balsamic vinegar)
1/2 large lemon, juiced
1 tbsp dijon mustard
1 tsp dried oregano
1-2 cloves garlic (optional)
1/4 tsp salt
pepper grated
Instructions
Whisk all of the dressing ingredients together in a small cup or measuring bowl.
Mix together all of the salad ingredients, except for the salad greens and place in a large mixing bowl.
Slice each pita in half and gently work your fingers in between the layers to create a pocket. Line the pita half with salad greens, then spoon the salad mixture in to fill.
Drizzle with the dressing ingredients and then top with fresh oregano.
Serve immediately or prepare in advance and refrigerate, add the dressing just before serving.