simple white flowers in jam jars
are such a sweet touch in a kitchen
♥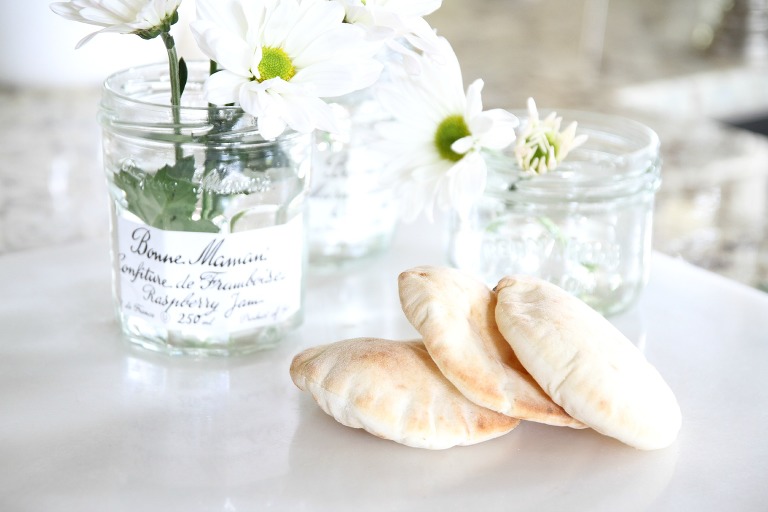 this is my second recipe for Byblos pita, this one uses these little pockets.. a tiny snip across the top with kitchen scissors and you can fill them with just about anything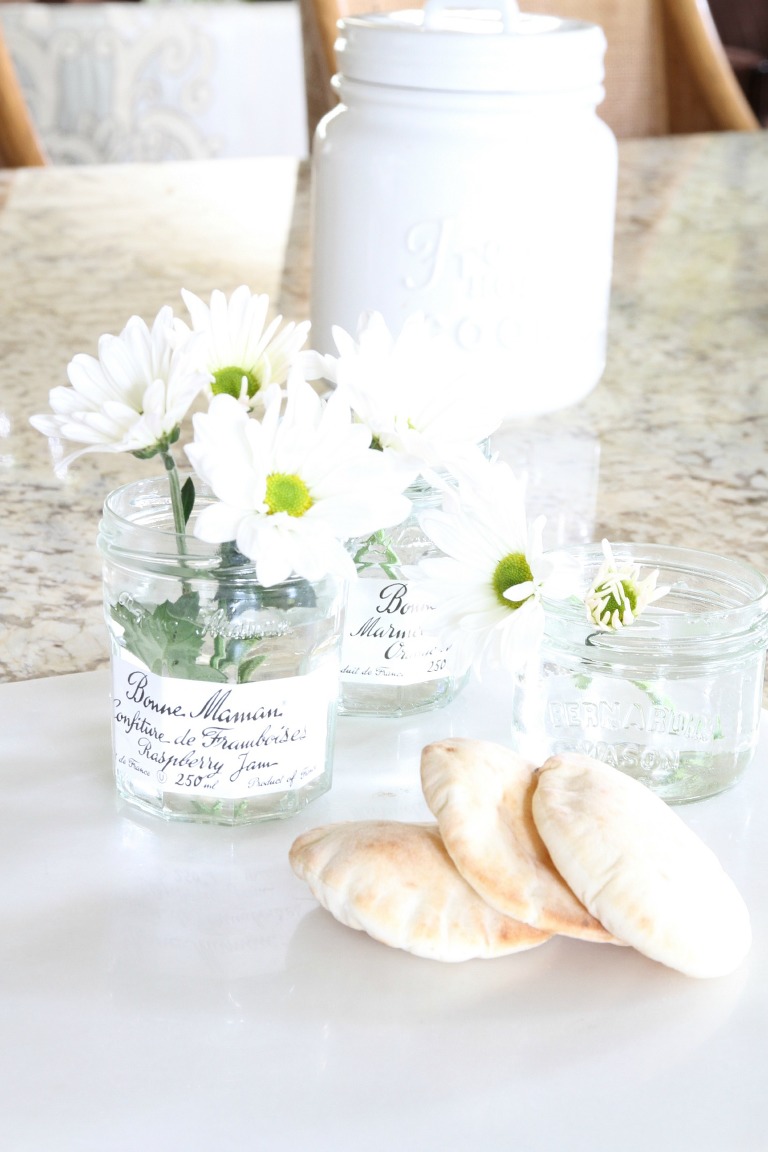 I've done a reworking of my Tailgate Turkey-Stuffing Sliders, looking for a flavour a bit different from the last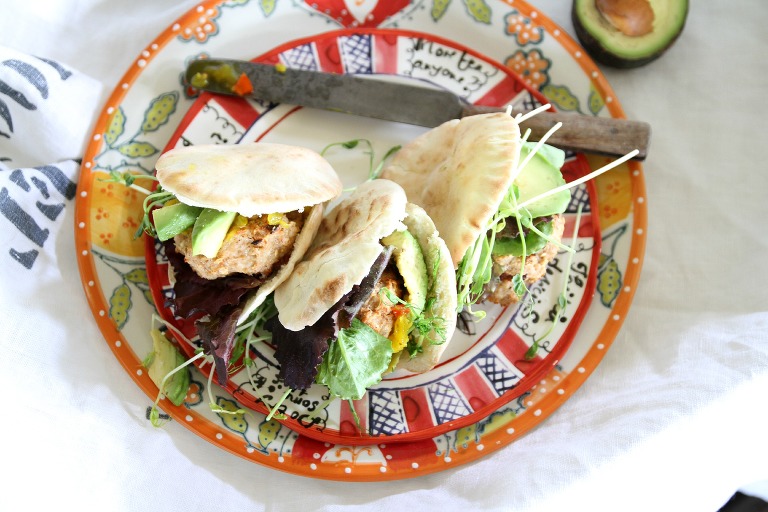 this one is so simple and the addition of almond butter adds a distinctly nutty flavour that I'm, well, nuts about
♥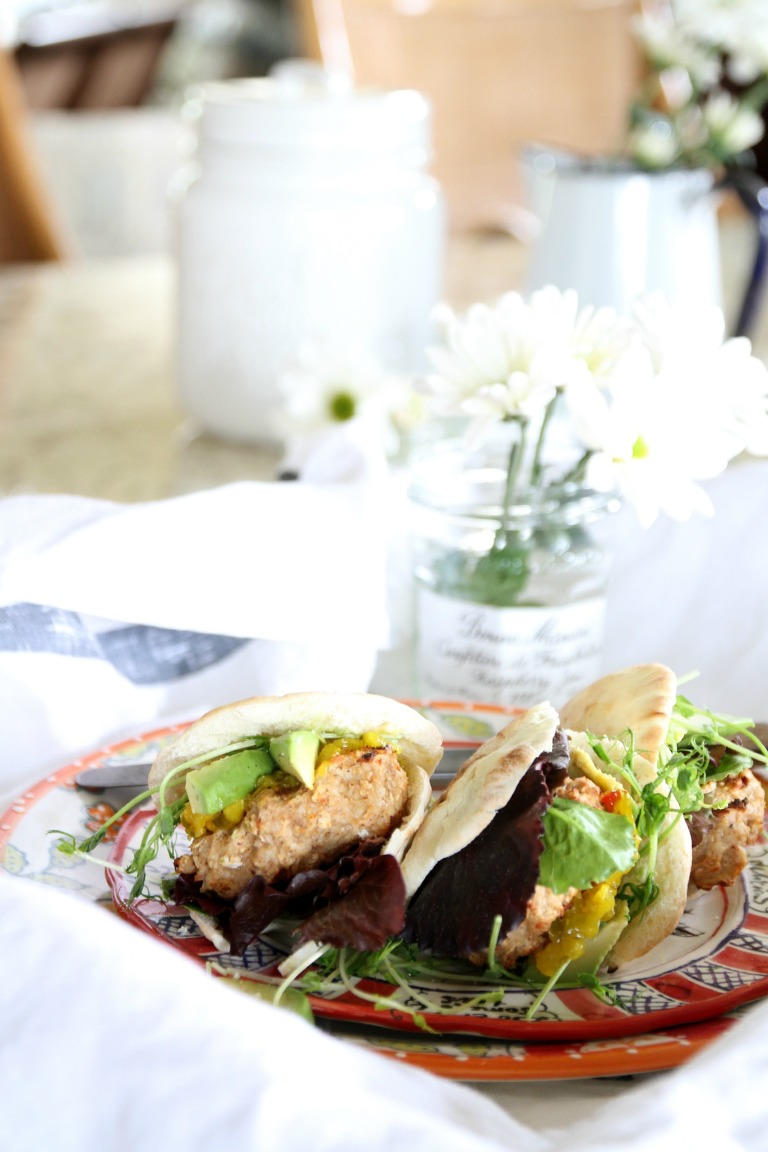 I love mine simply dressed, just like those flowers… homemade relish, avocado, pea shoots, some baby greens
that's it, simple and a great alternative to the standard barbecue fare, you know, those big heavy hamburgers
♥
not that I don't enjoy those now and then, I'll share that recipe with you soon as well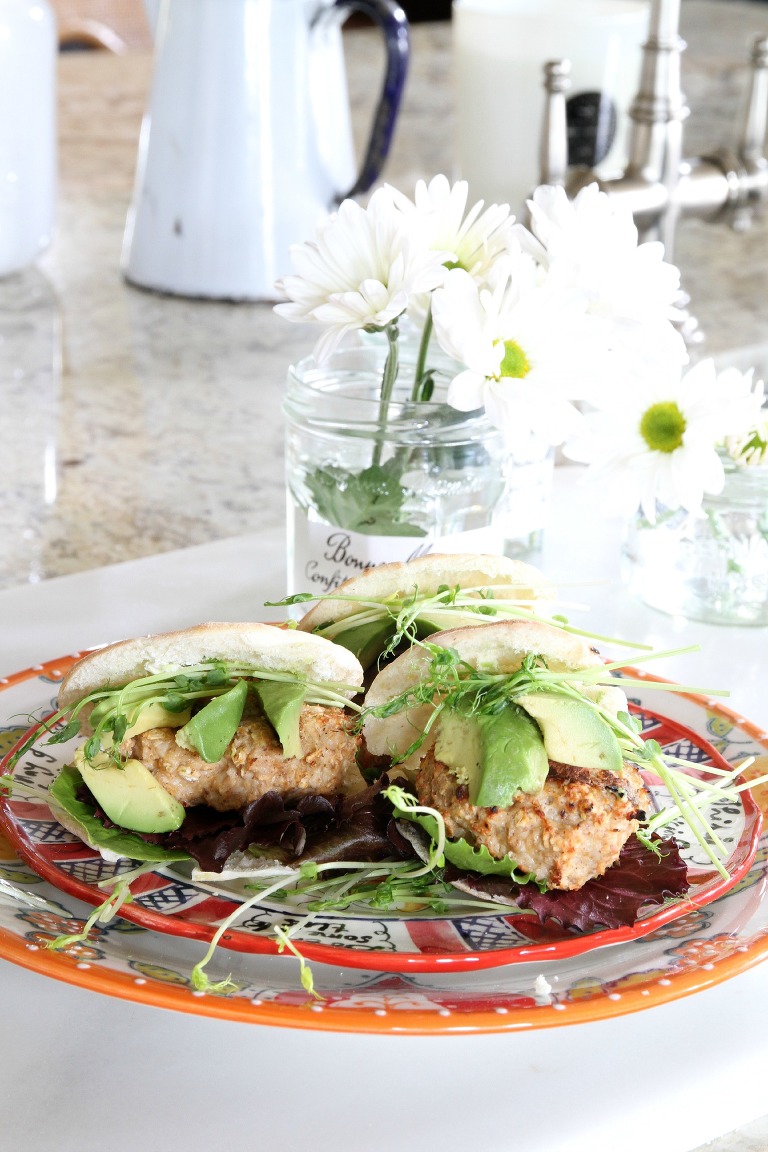 Turkey Sliders Pita Pockets
Ingredients
1 package 18 Byblos Pita Pockets
540kg (about 1.2 kg) ground turkey
1 egg
2 tsp Sriracha hot sauce
1/3 cup almond butter
2/3 uncooked oats
1/2 tsp salt
ground pepper
Suggested Toppings:
mustard
ketchup
relish
cheese
greens
tomato slices
cheese
pea shoots
avocado
Instructions
Preheat your barbecue to a medium high heat, about 450F.
Mix all ingredients in a large mixing bowl, I find it easiest to do by hand.
Form into 2 inch patties about 1 inch thick. You will be able to make about 12 small patties.
Spray the barbecue grill with a small burst of cooking spray or wipe with paper towel soaked in oil, then immediately place a turkey burger down. Repeat for each burger.
Cook on one side for about 3 minutes. You'll know when the burgers are ready to flip because they will not stick to the grill. Don't force them to flip if they are still stuck to the grill because they will just crumble.
Then cook on the other side for another 3 minutes or until cooked through.
Using scissors, snip across the top of each pita along the seam. Using your fingers, gently pull the pita open so you can add the turkey sliders and the fillings you wish.
♥
I'll leave you with this little piece, I experienced the most ethereal Bach concert at the Knox this past weekend.. sitting upstairs in such a beautiful church while this played was transporting to say the least. The Flute, Baroque cello and violin were heavenly.
I don't have a video of our Calgary Philharmonic Orchestra, but this comes close.
Johann Sebastian Bach 1685-1750
Cantata BWV 209, Non sa che sia dolore
Sinfonia
Recit: Non sa che sia dolore
Aria: Parti pur e con dolore
Recit: Tuo saver al tempo
Aria: Ricetti gramezza e pavento