I've been noticing a design trend where homeowners place stacks of books on the floor..
I love that.. since most of us already have a collection of hardcover books on hand.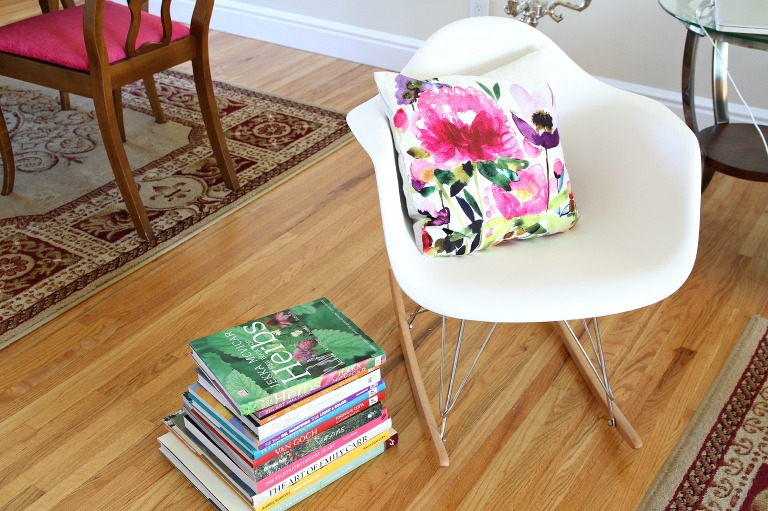 This one is great for both design and function since it is set up as a "side table", perfect for a glass of wine or cup of coffee.
♥
This little chair can be picked up for a song at Structube, where expensive design is affordably copied.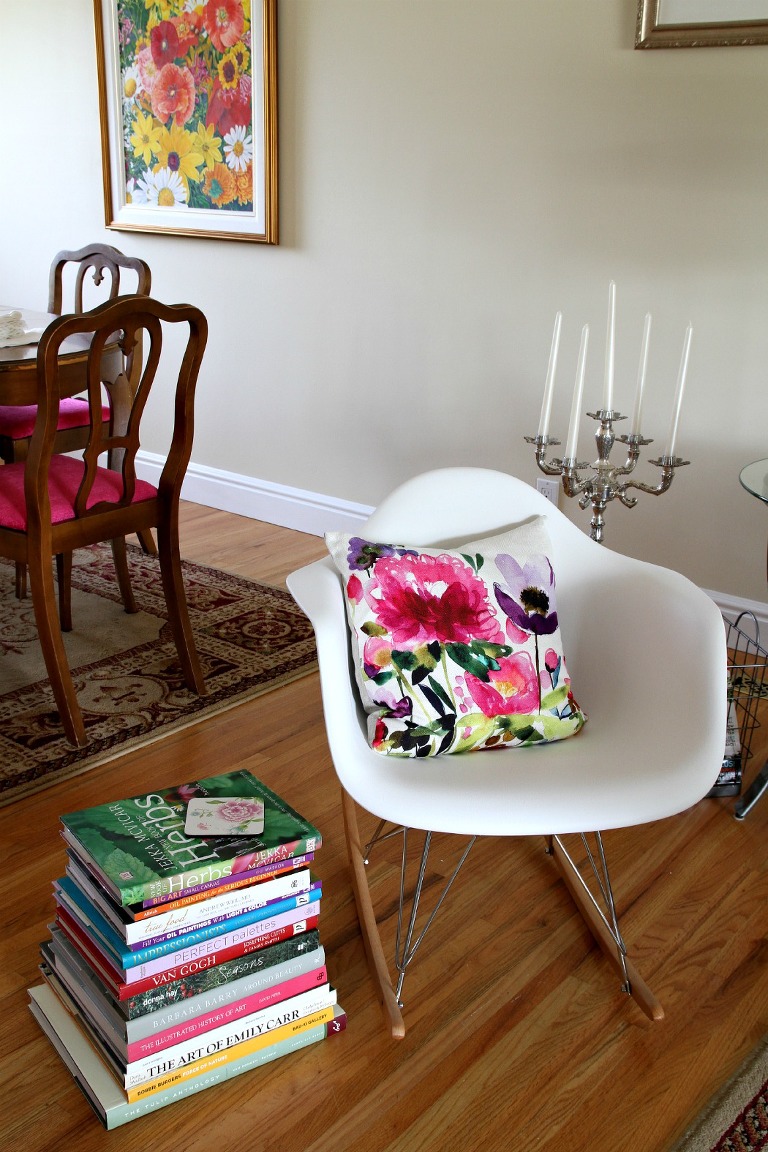 The books are a private collection acquired over the years, but
a few new
colorful art books
were also picked up for a "song"
at a used book store..
I love the vibrant colors and think it goes beautifully with the recovered chairs.
♥
But I've also seen this done beautifully with simple white jackets and black text.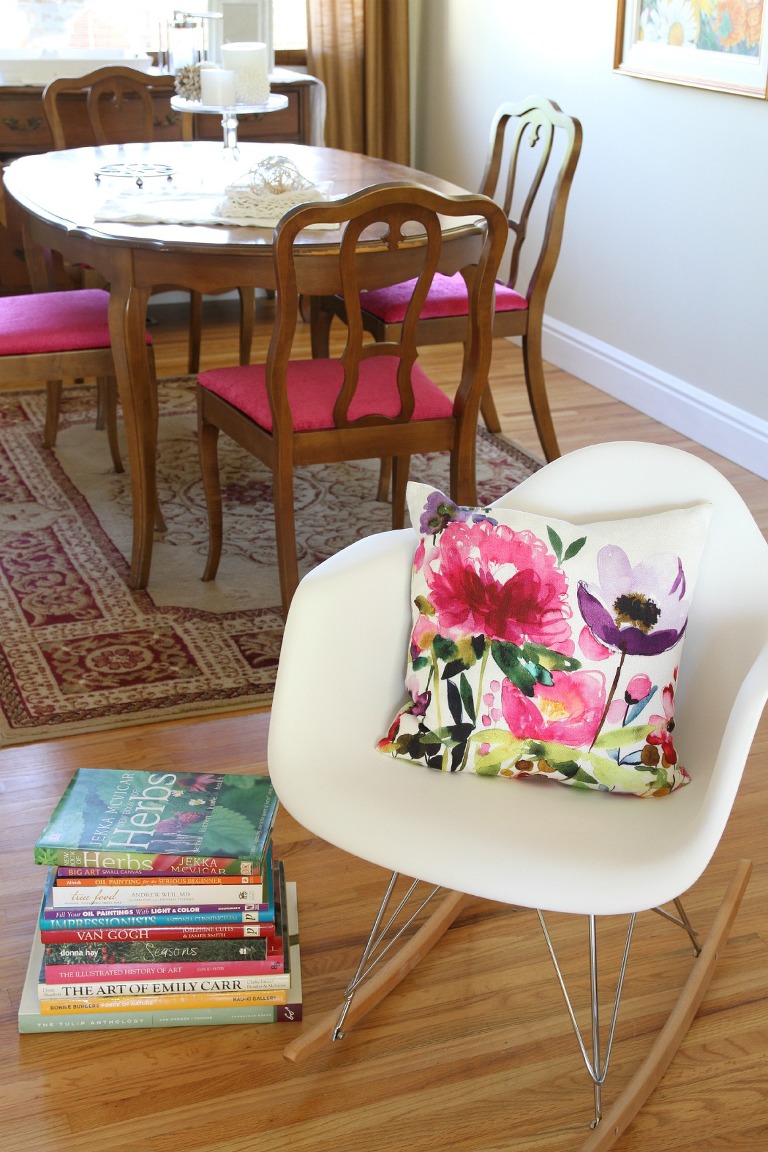 The colorful floral pillow was picked up by my friend a year ago at Indigo, but I'm positive I've seen them again this year.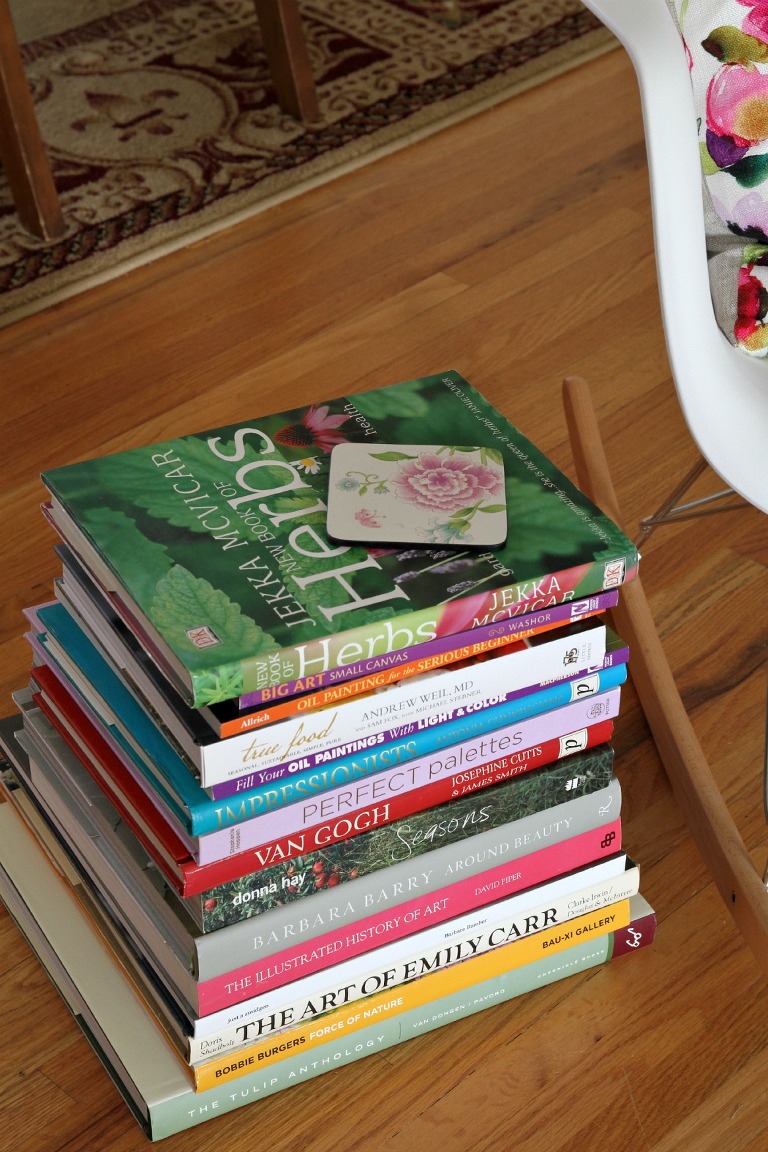 I think you can discover a great deal about a person through the books they read!