We've been inundated with big chunky hail for two days straight and I've only just today cleared out the debris from my garden. I've had to pick up a few new little plants to replace the ones I couldn't rescue. Luckily everything is drastically price-reduced at the garden centers now.
♥
It's with joy I see the sun is shining but friends and my awesome new neighbor have pointed out that there is a definite smidgen of fall in the air these days. I've noticed it too, so I've organized my sweaters (I've refused to wear them just yet). Still there's no denying that the summer is ripening like mad..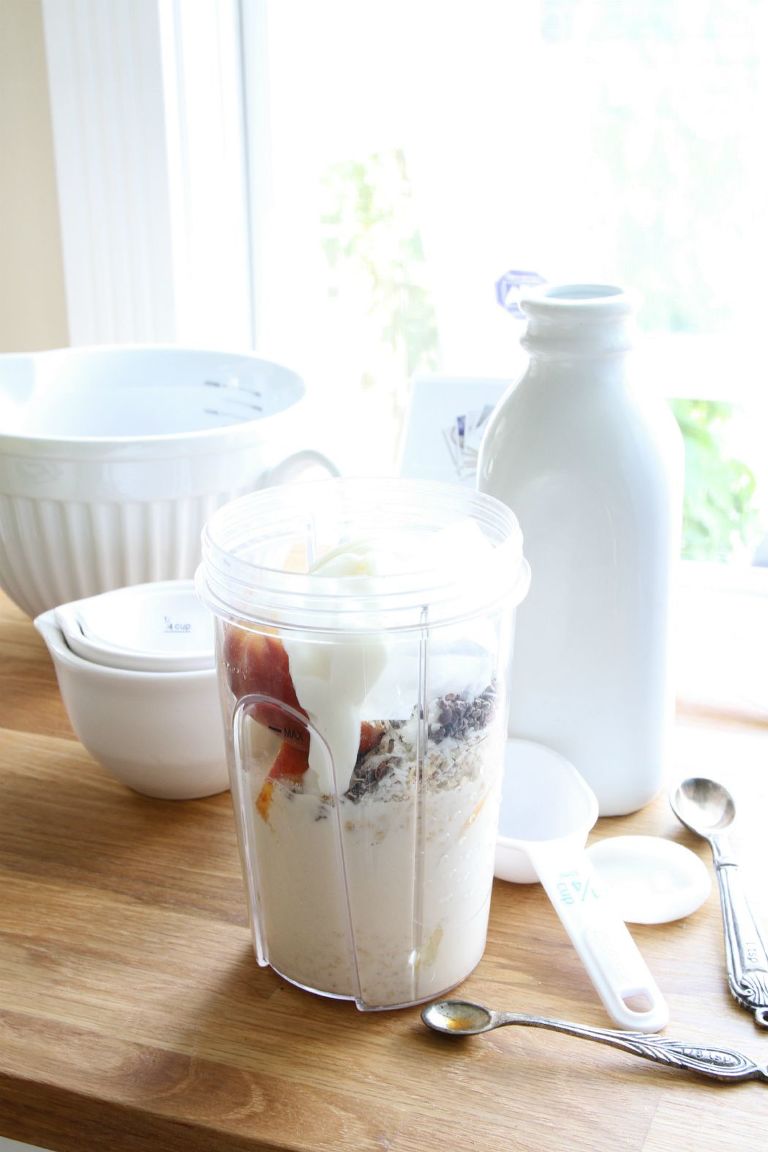 as are the peaches I brought home from the lake. Luscious, fuzzy orbs, they've all begun to ripen all at once and I've got to do something about it fast!
I've blended up a Chunky Peach Smoothie that is perfect for a mid-afternoon snack or even lunch if you have a wee appetite like mine.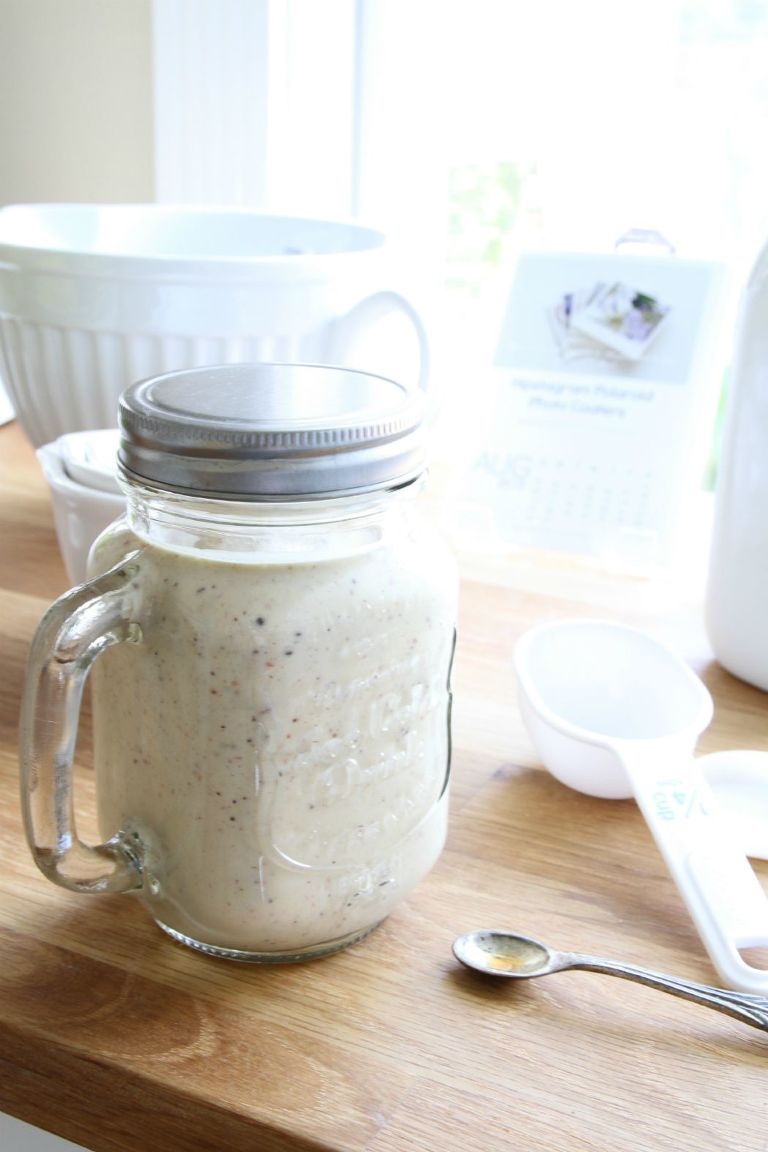 The rest shall be turned into a Peach Pie.. coming soon as promised, then all will be blanched, sliced and frozen for enjoyment in the cooler seasonal weather that is creeping ever closer.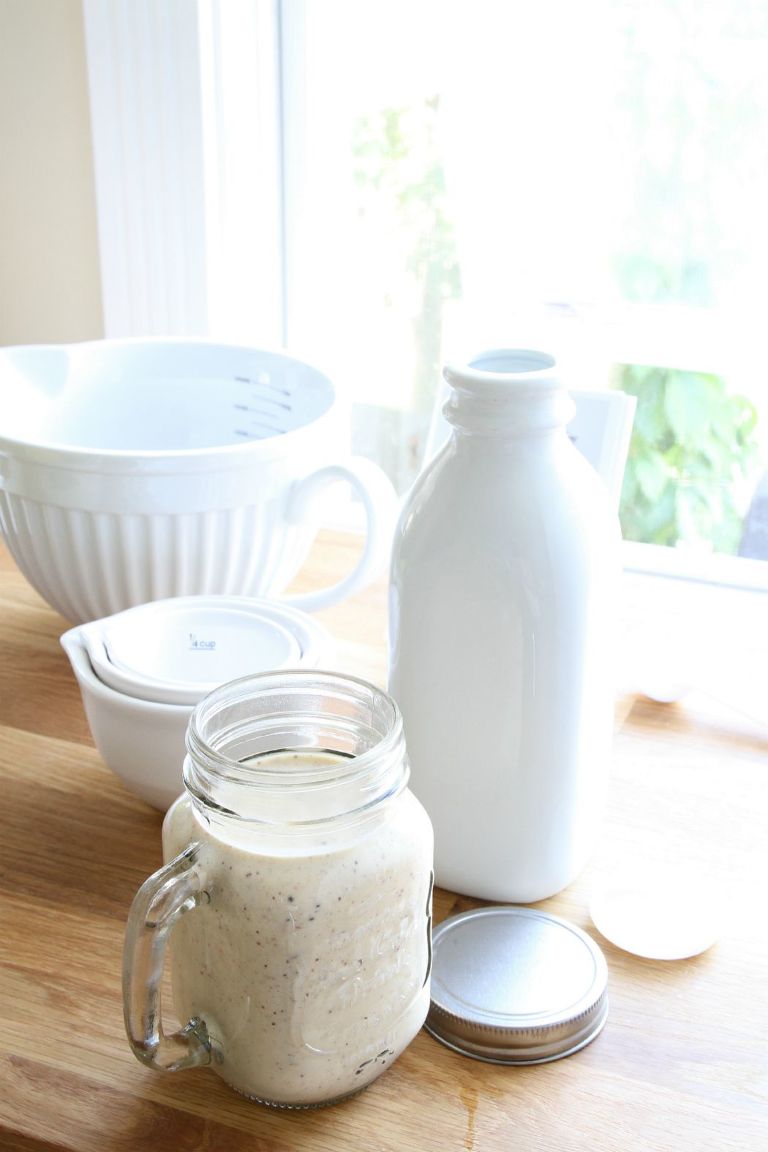 These darling little measuring cups and mug were found at a shop in Vernon, BC on my visit there this past weekend. The adorable milk bottle with rubber lid is available at Community Health Natural Foods. My daughter Kathryn and I have been making homemade Almond Milk and I must show you how!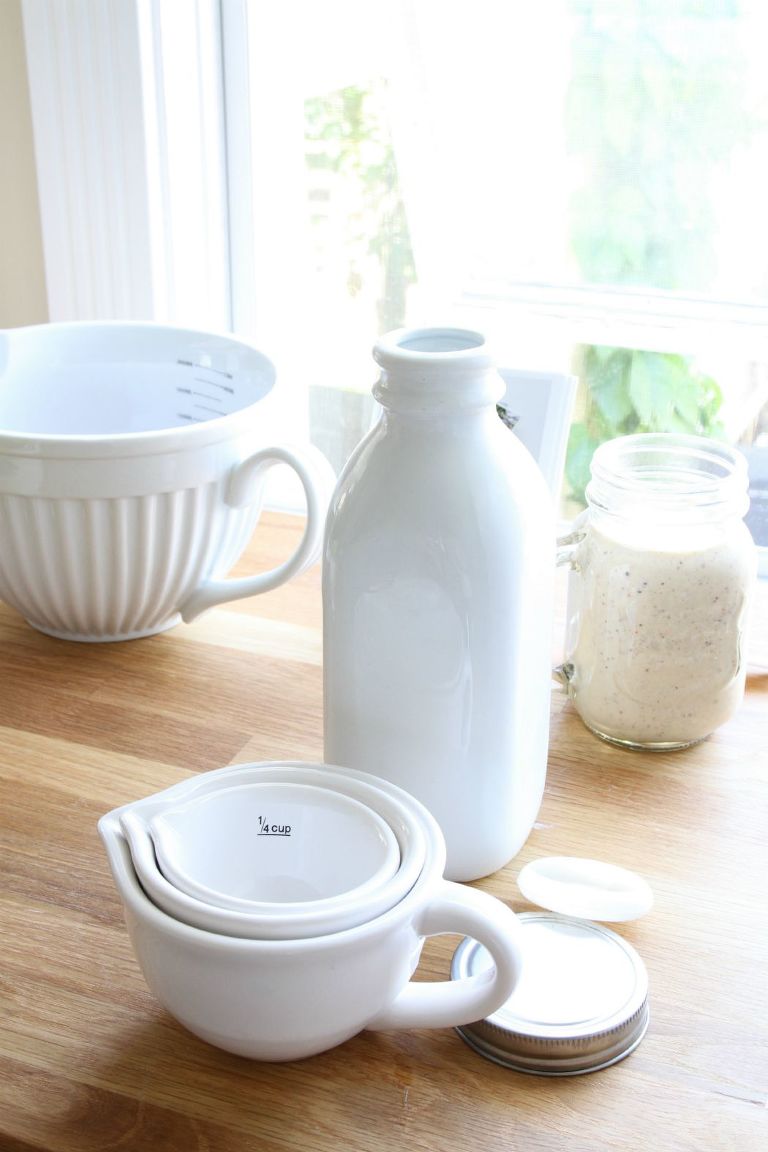 I've also have a new homemade pizza we love around here.. I'll get 'round to sharing that shortly.
♥
Now I'm off to the Knitting shop to see about making myself a giant chunky cable knit throw for my living room… Somehow they are made on circular knitting needles so I'll have that to contend with, but it is fashioned with a simple a Knit and Purl pattern, which should make things a touch easier.
Chunky Peach Smoothie
Ingredients
1 cup almond milk
100 g iogo probiotic vanilla yogurt, lactose free
1 banana, small
1 ripe peach, sliced
1/4 cup rolled oats
1 tbsp coconut, unsweetened
2 tsp cacao nibs
1/8 tsp vanilla
4 ice cubes
Instructions
Mix all ingredients together in a blender or magic bullet and blend until smooth. If you want a less "chunky" texture, simply leave out the cacao nibs and coconut.