The bright early morning sun slants across my porch these days,
foreshadowing a late fall with warm breezes and brilliant light.
♥
Another Thanksgiving has come and gone and my showy mums are starting to take on a muted Indian Deep Yellow hue.
But I love my newest chalkboard message and have decided it will be left up..
in good company, I think, with birch twigs of cad yellow leaves.. a giant, red ochre pumpkin and, hopefully, lots of Trick or Treaters on Hallowe'en.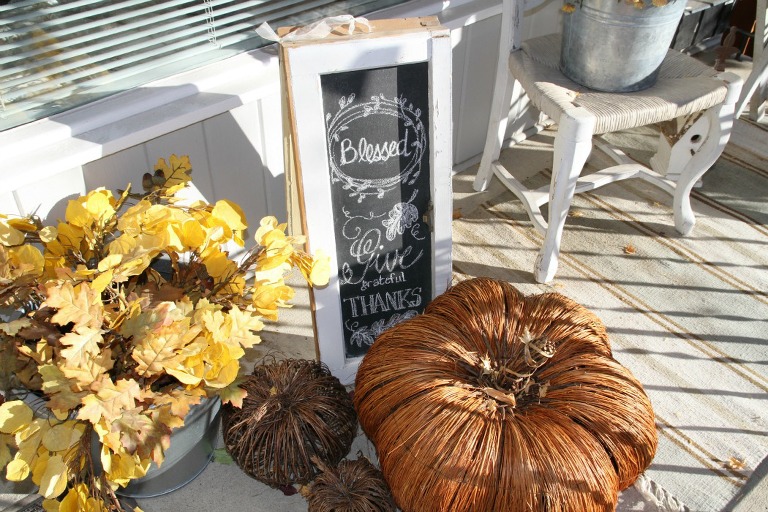 ♥
The smiling moon faces of my sunflowers have given way to a more subtle, silvery moon seed pods of Lunaria Annua..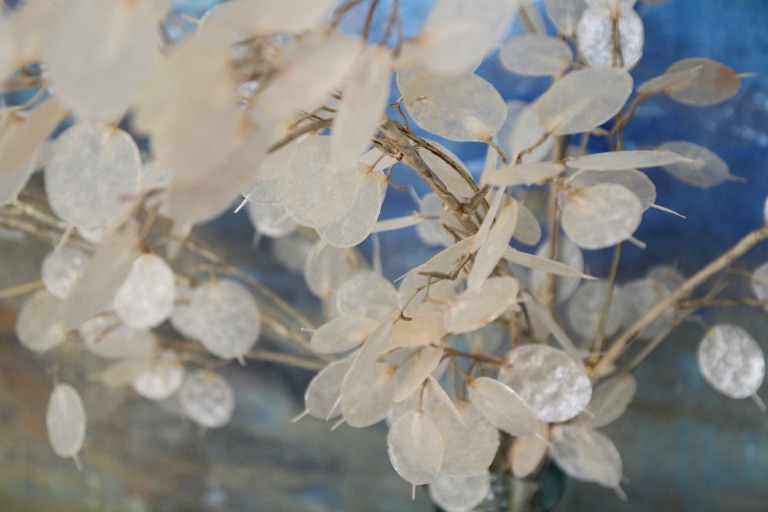 ..shimmering silver dollars that are also known as
"honesty" or "annual honesty" in gardens around the world.
♥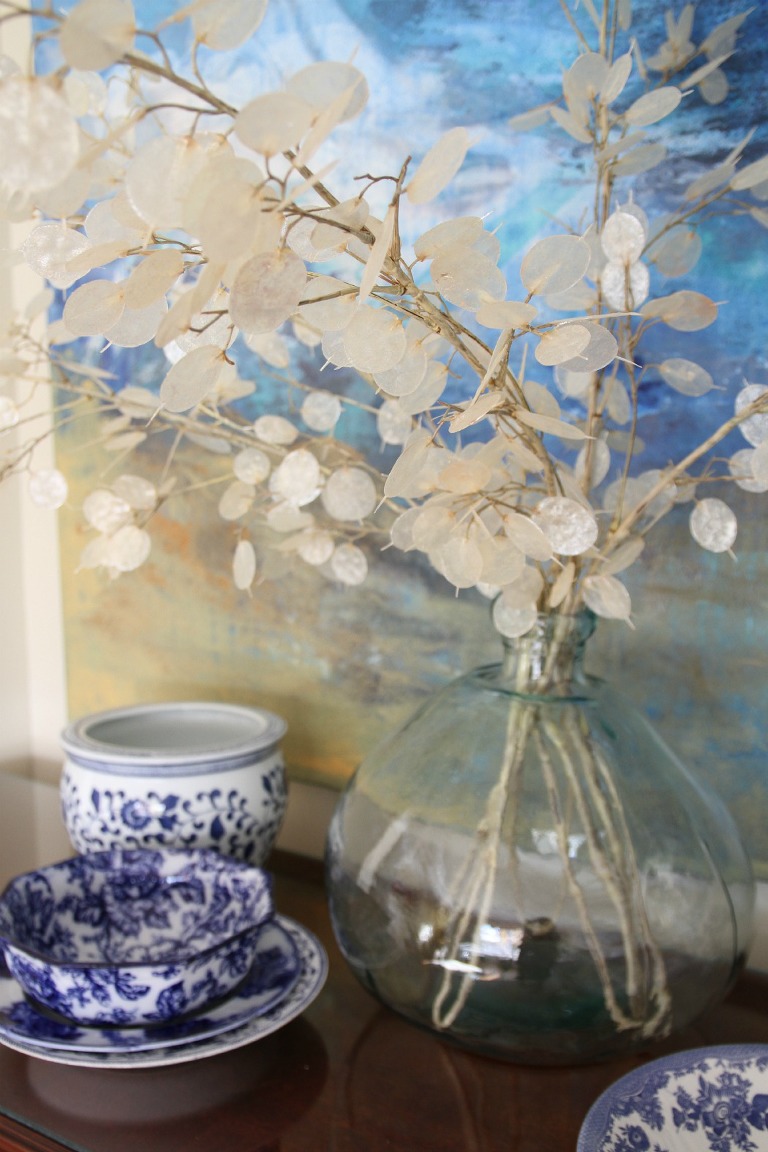 I love how they are translucent enough to see the blue abstract painting behind.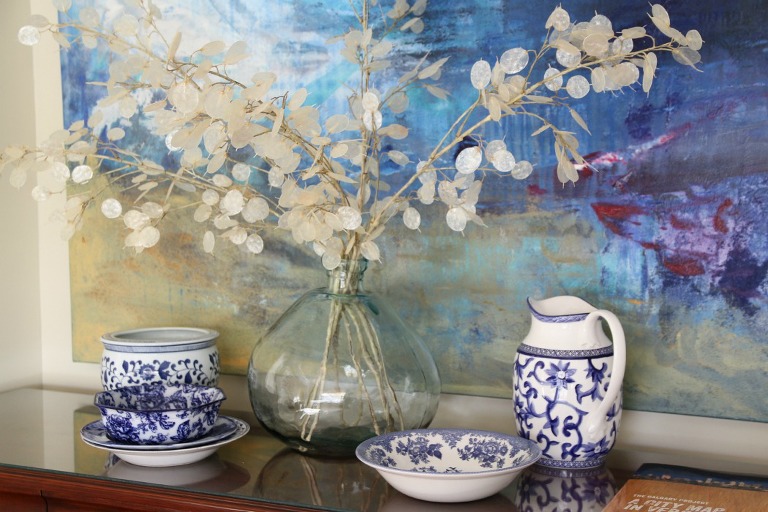 Sadly.. mine are not real. My mom used to receive a shipment of these from her father in Victoria every year. I remember the transparent, papery wonder of these as a child.
♥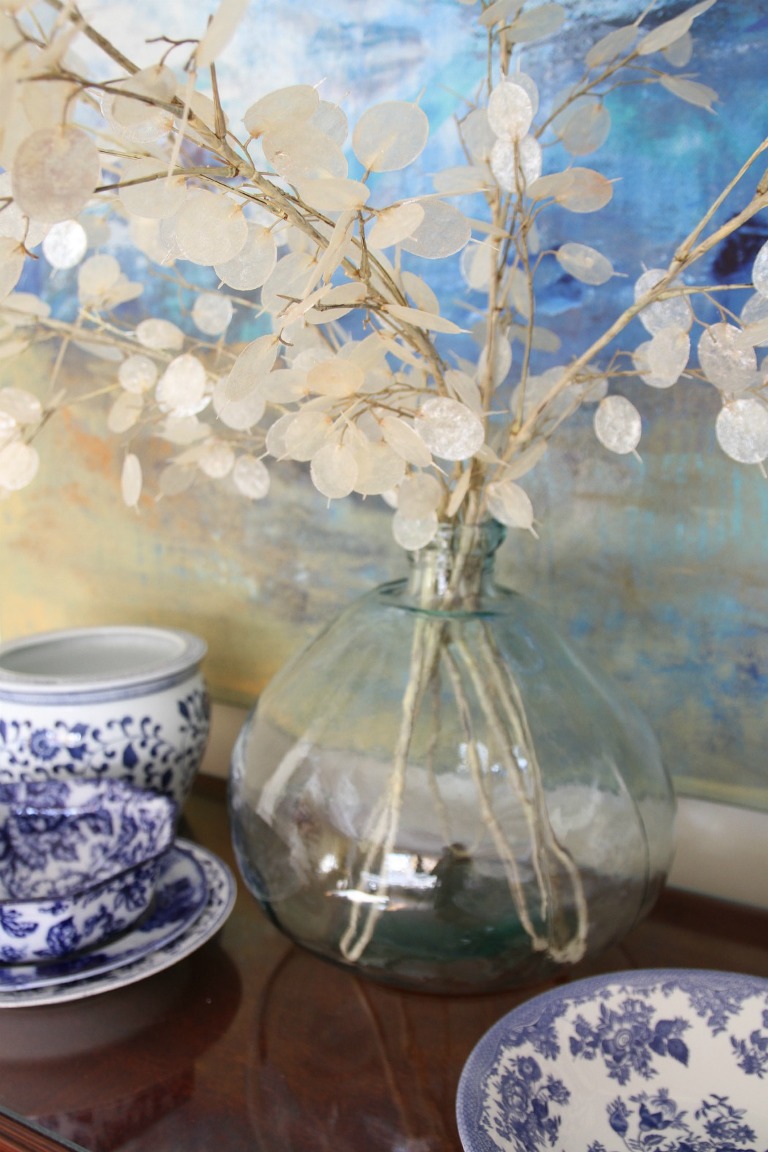 A few turquoise and white pumpkins remain in their silvery, vintage willow basket.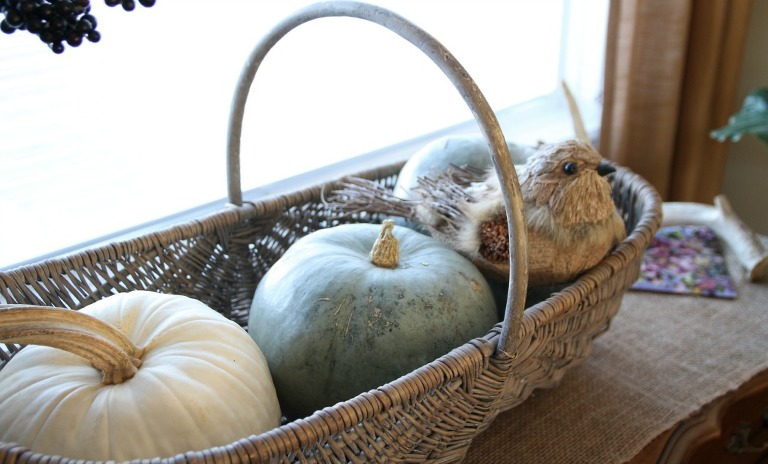 My velvety fur throw remains, but deep indigo blues have given way to paler shades of grey and ecru in these two watercolor-brushed cushions.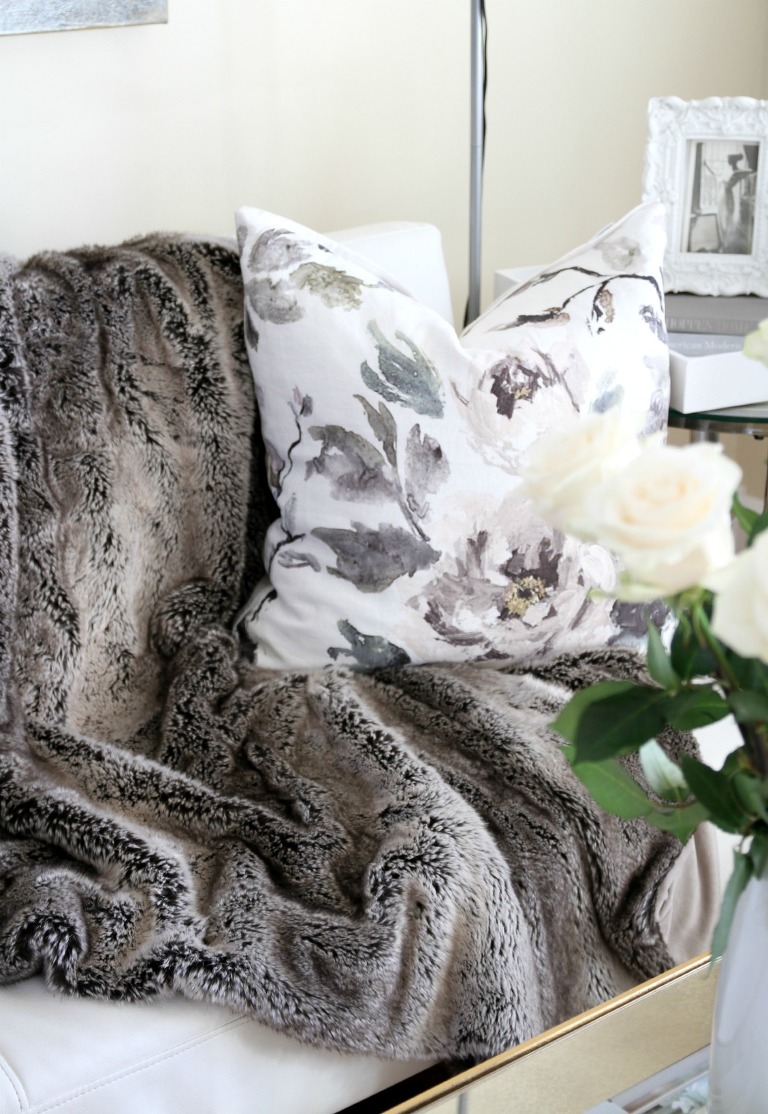 I couldn't resist setting up a new tablescape more befitting these fragrant white roses that grace my coffee table. I couldn't resist changing up the rental coffee table with this delicate gold and glass one… I think I have been dreaming of new side tables as well.
♥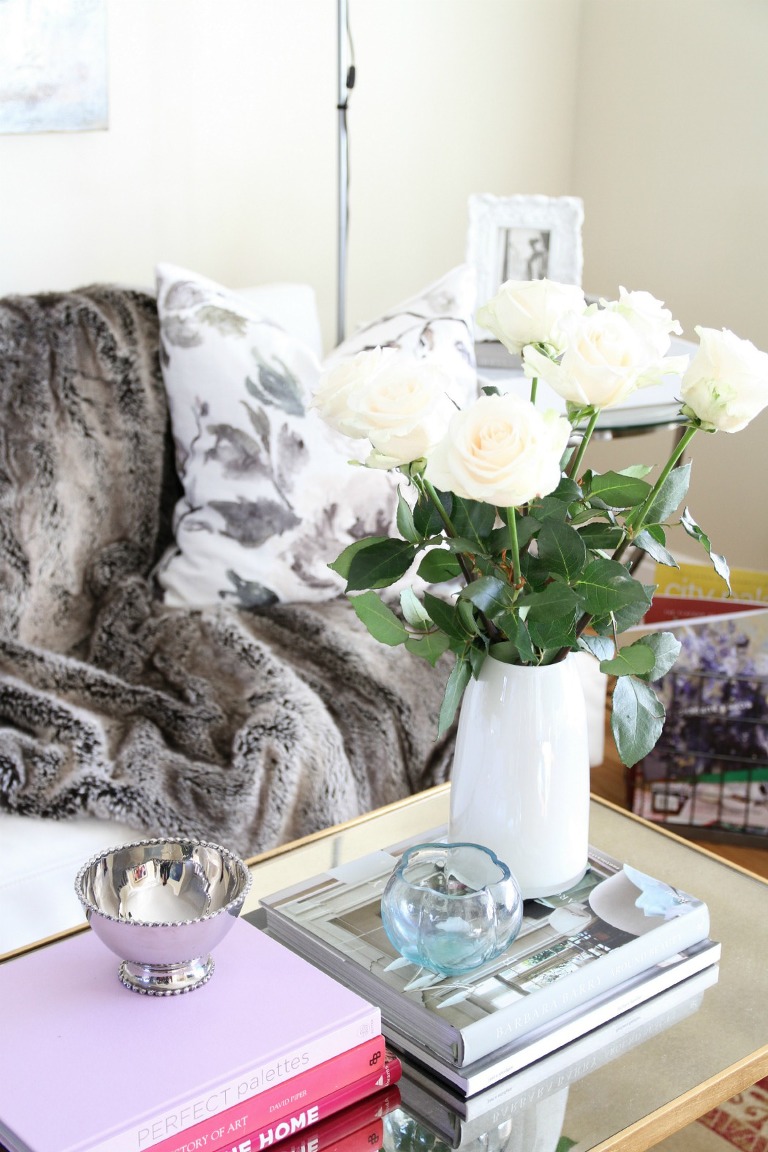 I think I might find some smaller buds for the blue vase, but for now the addition of pink books adds a soft hint of color.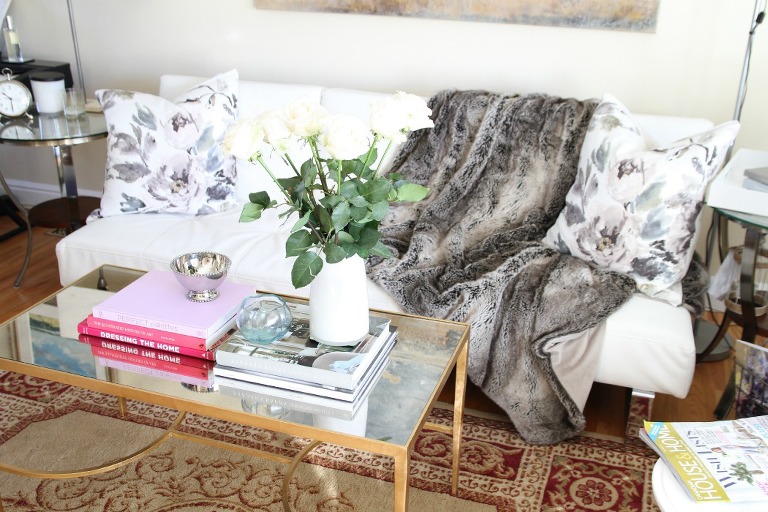 And so, for the next little while at least, my home is all soft blush of rose, silvery greys and watery blues.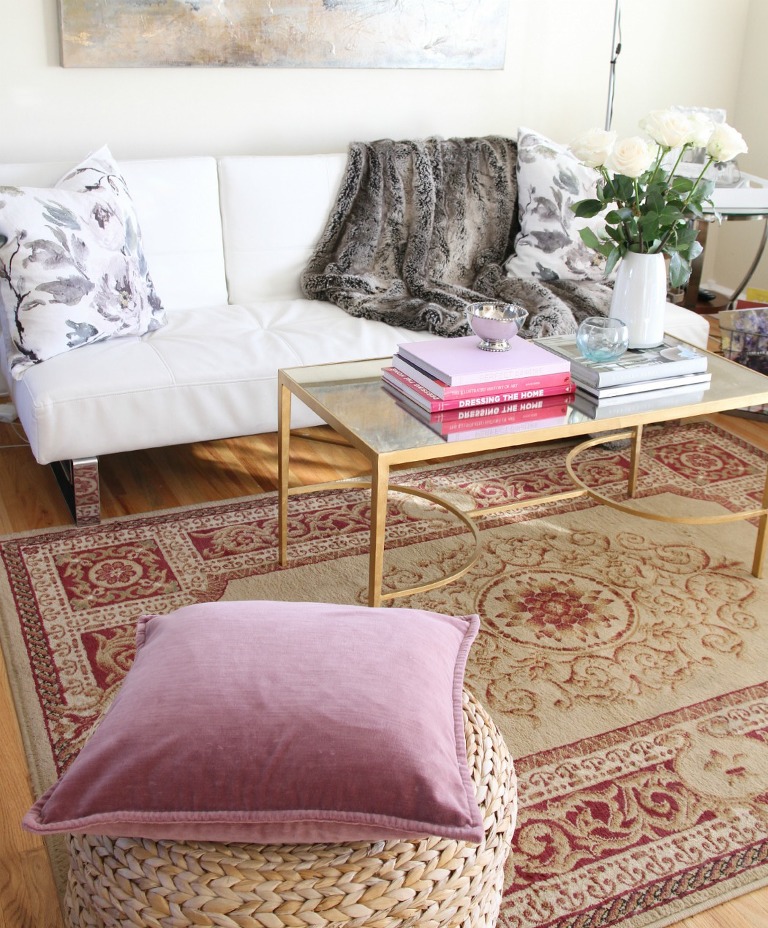 All colors that quiet, comfort and offer respite..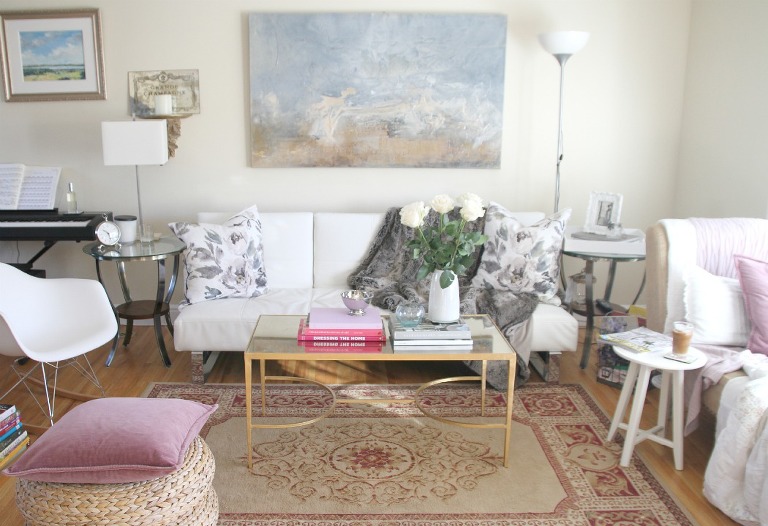 especially in this wee sunlit corner of my room..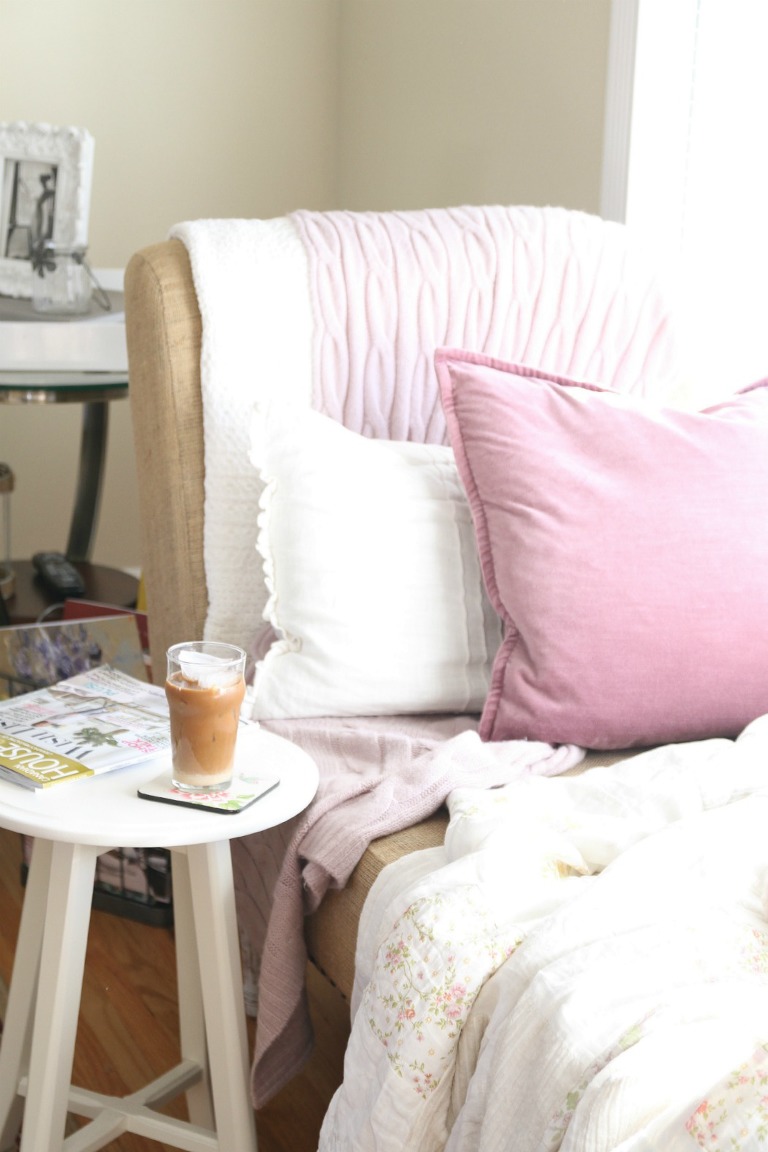 where some mornings are spent writing with this little companion..
♥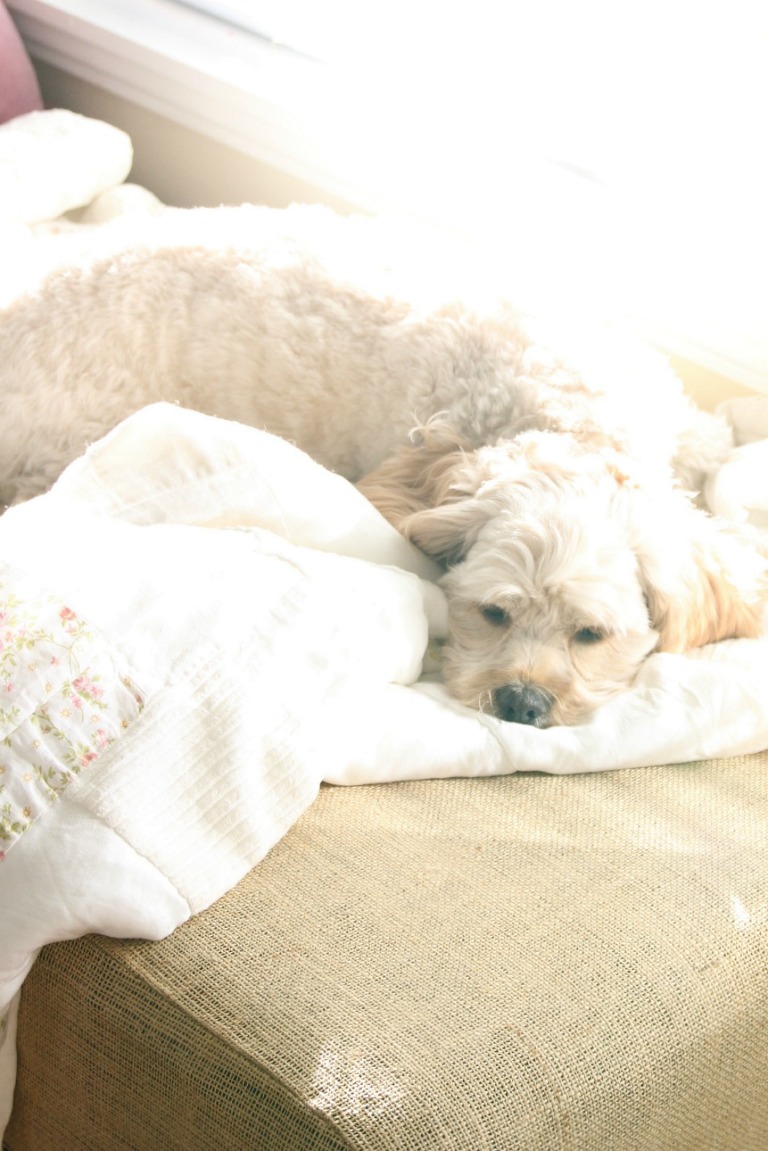 I've been remiss in not sharing a tablescape with you.. in ages, I must do something about that soon..
Ever,
Smidge