♥
Cooking and food prep for keeping on track at the gym is easy enough and healthy as well.
But when the kids come for dinner, it's fun to pull out big-ass family recipes that are simple and, I'm almost afraid to admit, quite decadent. Yes, tons of brown sugar in this one, but I always scale it back to taste. Feel free to do the same.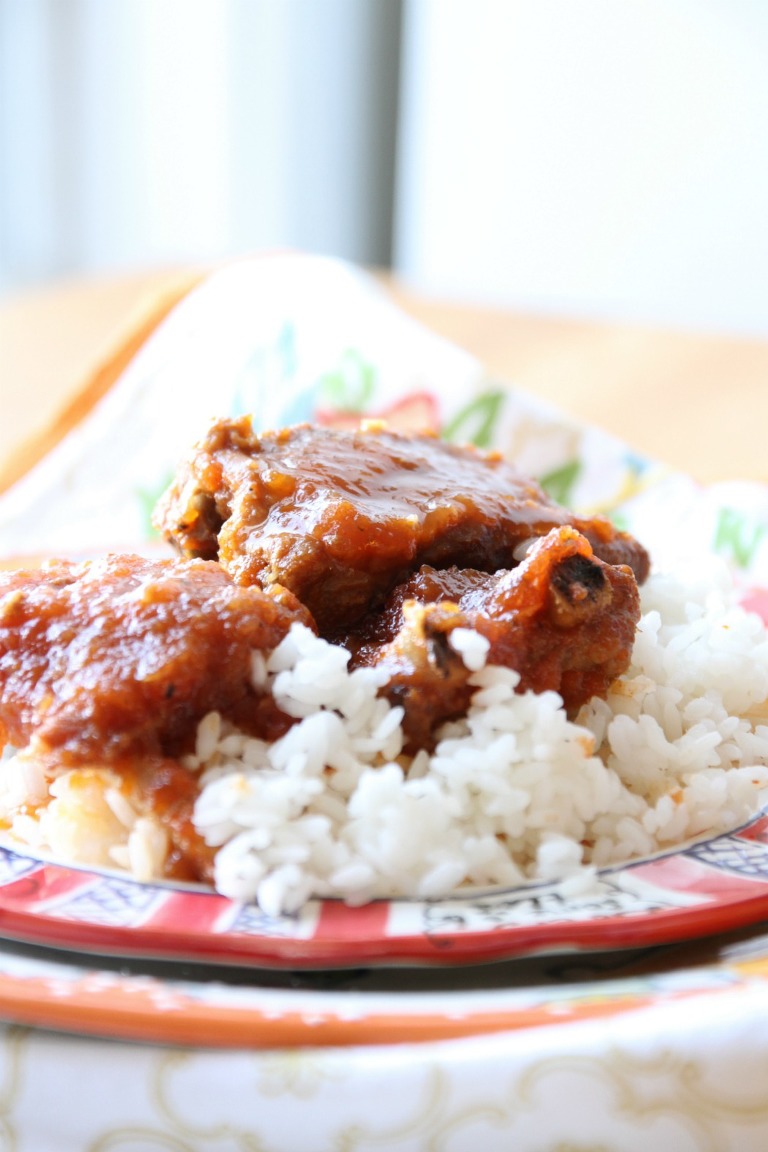 This Sweet and Sticky Applesauce Ribs recipe has been in my family since, well, forever and is beloved not just for its "fall off the bone" meaty ribs but for the sauce which is the trademark star of this dish.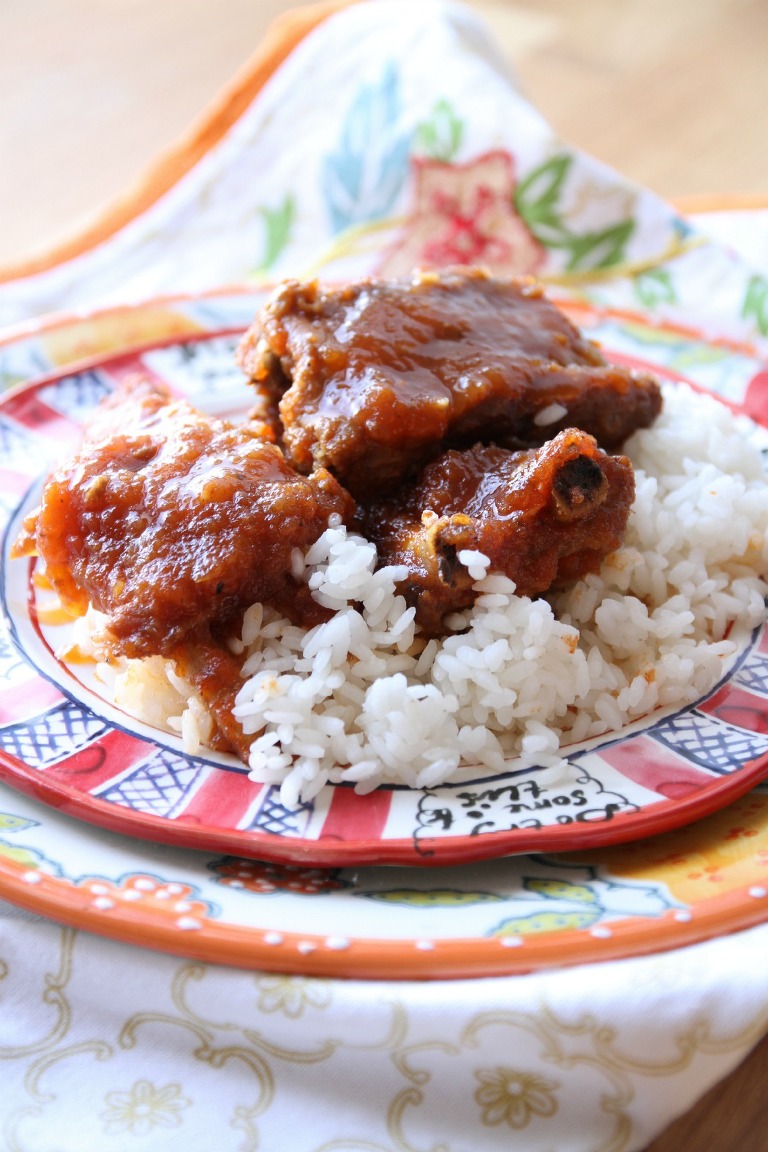 Make sure you make a ton of rice, I love heirloom Kokuho Rose® rice for its own fluffy texture and aromatic bouquet, I think it's the perfect way to sneak extra sauce onto your plate.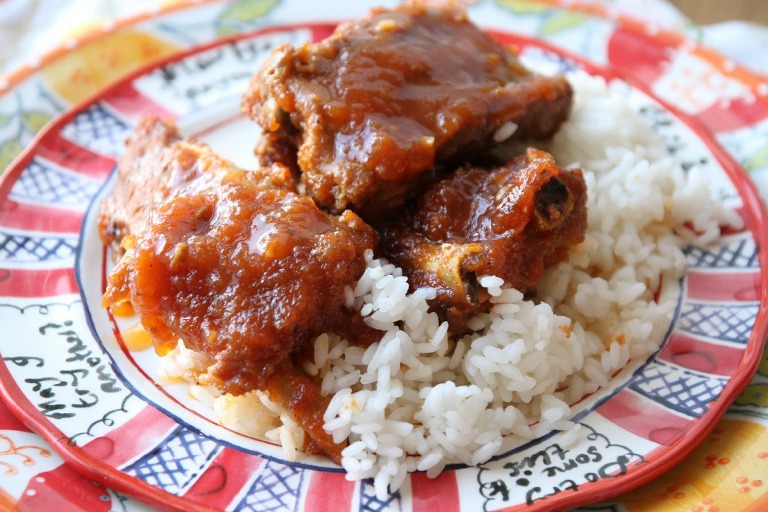 Go for a work out, earn the calories and bake up this one up, your kitchen will be fragrant with the ambrosial scent of apples and cinnamon.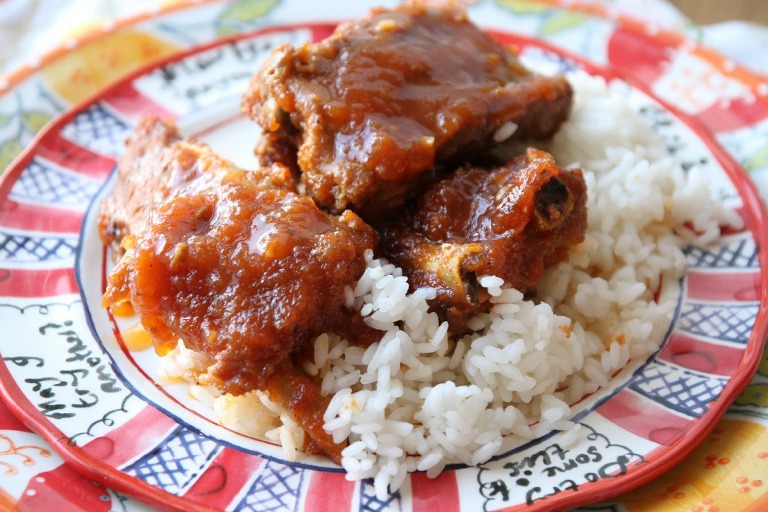 Oh yeah, I almost forgot.. you should make a salad too..
Sweet and Sticky Applesauce Ribs
I baked three racks and doubled the recipe. You'll definitely want to cut back on the sugar if you do this.
Ingredients
2 racks of pork loin ribs
Sauce
1 cup applesauce unsweetened
1/2 tsp salt
1/2 tsp pepper
1/2 tsp paprika
1/2 tsp cinnamon
2 cloves of garlic diced
6 tbsp lemon juice
1 1/2 brown sugar (I use one cup)
1/2 cup ketchup
Instructions
Unpackage the ribs, turn over and remove the thin white strip of fell from the back. Cut into 1-2 piece ribs. Place in a large pot, cover with water and boil over medium heat for 45 minutes to an hour or until done. Drain and set aside.
Meanwhile, mix all Sauce ingredients together in a large pot over medium heat until sugar is dissolved and sauce is blended.
Preheat oven to 350F.
Once ribs are boiled, put in a roasting pan or casserole dish. Pour over the sauce and move ribs around to coat.
Bake uncovered for about 45 minutes, until sauce has thickened and everything is heated through.
Love,
Smidge