Vegan Cherry Bomb Muffins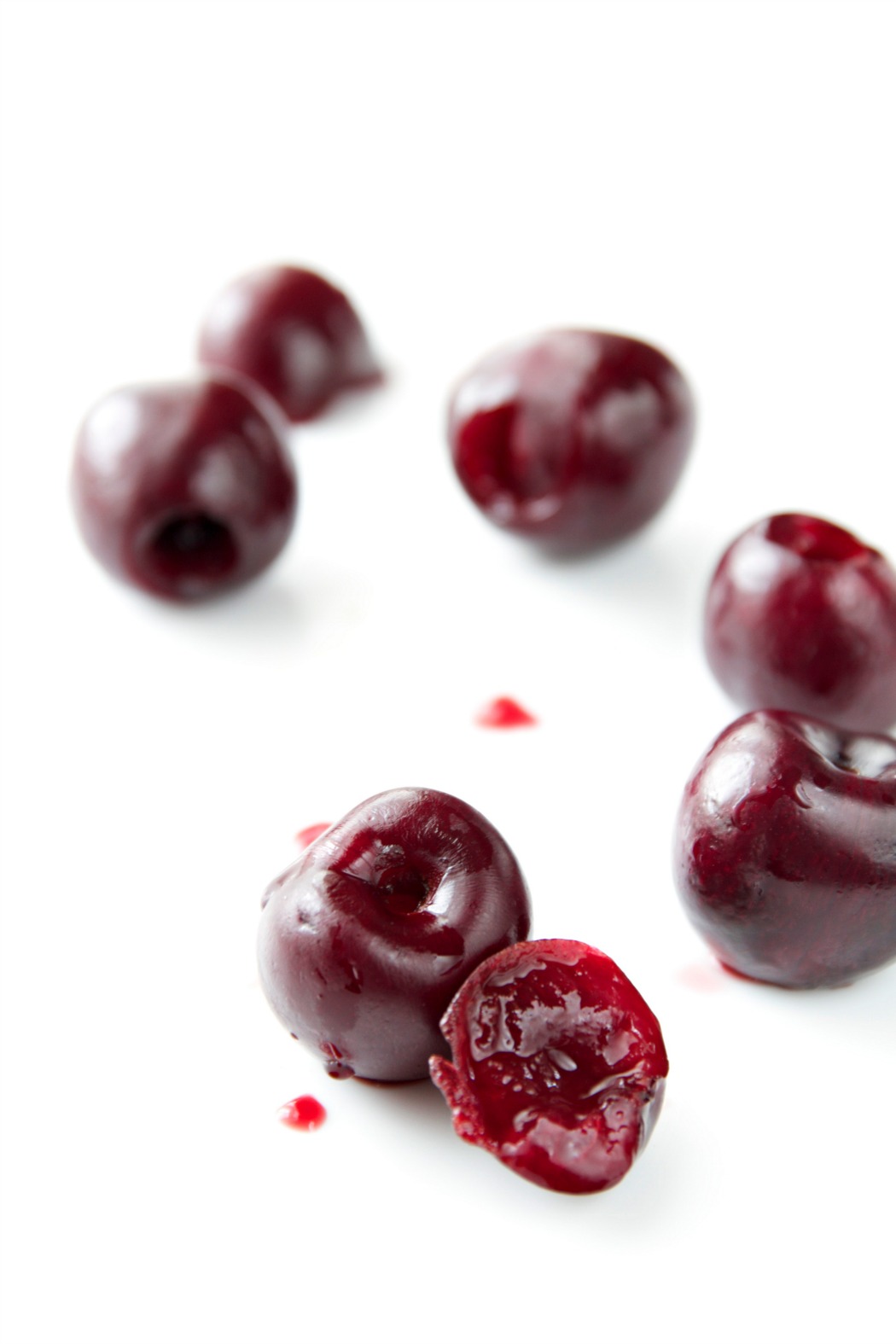 1 1/2 cups gluten-free flour
1 1/2 tsp baking powder
1/4 teaspoon baking soda
1/4 teaspoon salt
1 1/2 tsp cinnamon
1/8 tsp nutmeg
1/2 cup vegan natural cane sugar
1/2 + 1/8 cups almond milk, natural, unsweetened
1 "extra large egg" made using egg substitute powder, mixed as directed, lightly beaten
(Ener-G Egg Replacer)
1/2 cup Earth Balance, melted
1 1/8 cups sweet fresh cherries (about 30) left whole
1/8 cup raw sugar or Wilton Sprinkles White Sparkling Sugar
Preheat the oven to 350F.
Line 12 muffin cups with silpat liners or spray lightly with cooking spray.
Sift together the flour, baking powder, baking soda, salt, cinnamon and nutmeg into a large bowl. Whisk in the cane sugar.
Measure the almond milk into a medium bowl and whisk in the egg mixture and earth balance.
Make a well in the center of the flour blend. Slowly add the milk mixture to the flour mixture, then stir in the cherries. Be careful not to overmix.
Scoop into muffin cups and if you want them to rise into high domes, fill to the top or above. The mixture is thick so you will be able to overfill. The cherries are large so they also "prop" up the batter. Sprinkle the raw or sprinkling sugar over the tops of unbaked muffins.
Bake for 20-25 minutes or until a cake tester inserted into the middle comes out clean and the muffins have turned a golden brown.
I really preferred the White Sparkling Sugar, it held its form and it didn't take much to add a little crunch to the tops of the muffins. Michaels carries the Wilton products.

Ener-G Egg Replacer and Earth Balance butter substitute can be found at Blush Lane and other Natural Food grocers.

Recipe by
Just a Smidgen
at http://justasmidgen.com/2014/08/17/vegan-cherry-bomb-muffins/