Spring Oranges Pound Cake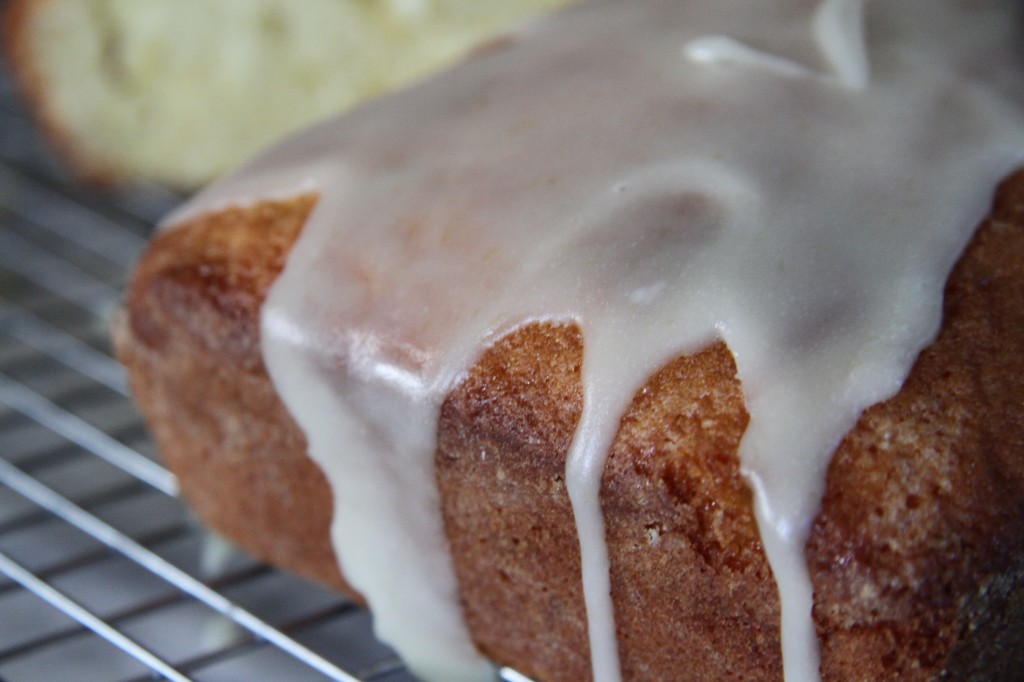 1/2 pound (2 sticks) unsalted butter at room temperature
2 cups granulated sugar
4 extra-large eggs at room temperature
1/3 cup grated orange zest (3 large or 6 small oranges)
3 cups all-purpose flour
1/2 tsp baking powder
1/2 tsp baking soda
1 tsp kosher salt
1/4 cup freshly squeezed orange juice
3/4 cup buttermilk, at room temperature
1 tsp pure vanilla extract
1/2 cup granulated sugar
1/2 cup freshly squeezed orange juice
1 cup confectioners' sugar (icing sugar), sifted
1 1/2 tbsp freshly squeezed orange juice
Heat oven to 350° F. Grease and flour two loaf pans. Line the bottoms with parchment paper.
Cream the butter and 2 cups of sugar in an electric mixer with a paddle attachment. Beat for about 5 minutes until the mixture is creamed, light and fluffy. Beat in each egg, one at a time. Beat in the orange zest.
In a large mixing bowl, sift together the flour, baking powder, baking soda and salt.
In a measuring cup, mix together 1/4 cup orange juice, buttermilk and vanilla extract.
Add the flour and buttermilk mixtures to the creamed butter, alternating, beginning and ending with the flour mixture.
Divide the batter evenly between two loaf pans, smoothing the tops of the batter. Bake for 45 minutes to 1 hour or until a toothpick inserted in the center comes out clean.
While the cake is baking, combine the 1/2 cup sugar with 1/2 cup of orange juice in a small saucepan. Heat on low until the sugar dissolves. When the cakes are done, remove from the pan onto a wire rack (place a sheet of wax or parchment paper underneath). Spoon the syrup overtop. The top may be pieced delicately to allow the syrup to saturate more of the cake.
To glaze, allow the cakes to cool completely. Combine the confectioner's sugar with the 1 1/2 tbsp of orange juice in a small bowl. Whisk until smooth. Add a few drops of orange juice to get a pouring consistency. Pour over the cake and allow the glaze to dry and set before slicing.
Recipe by
Just a Smidgen
at http://justasmidgen.com/2012/03/17/a-recipe-for-rain-and-spring-oranges-pound-cake/