There is something so evocative about watching wild birds at play
in the hush of the wee morning hours, before everyone wakes and the tumult of the day begins.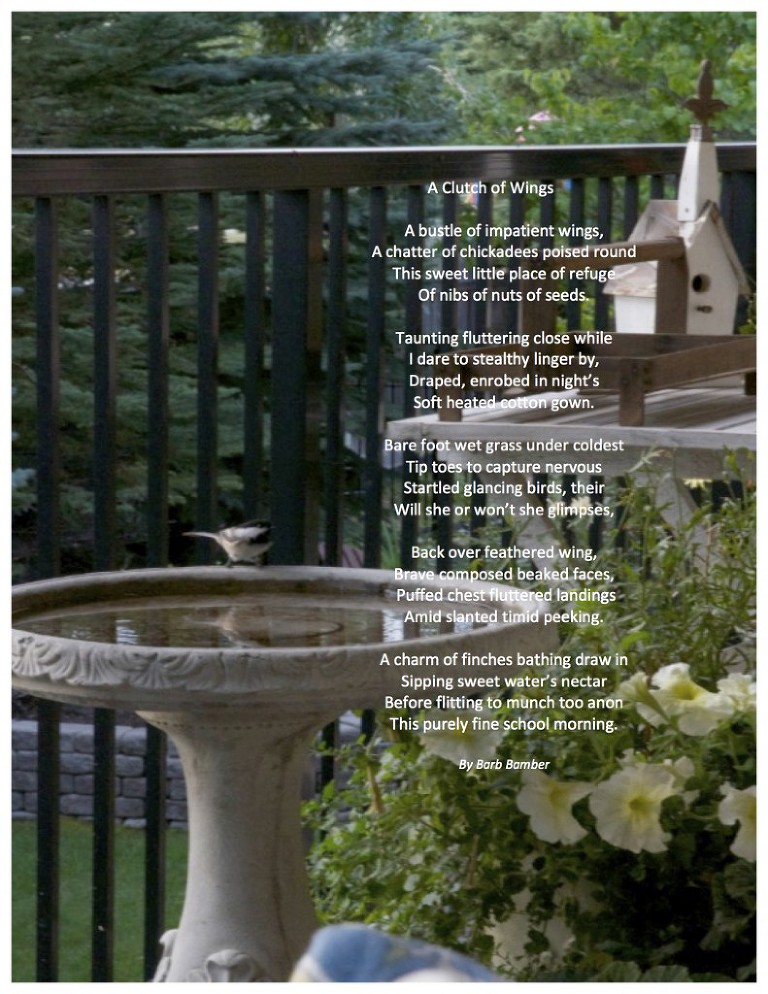 A Clutch of Wings…
The Fall will always bring to mind my days as a school teacher, classroom resplendent in orange, red and yellow leaves.
These birds reminded me so much of my students all those years ago.. chattering, rushing about giggling, laughing and teasing
all at play with delight at finding friends old and new are in our classroom.
Every fall, In my heart, I will always be a Kindergarten teacher.
♥
Don't you love Collective nouns? Here are a few I've found that I adore:
a clique of photographers
a jam of tarts
a flight of yesterdays
or how about..
a naught of boys
a swing of girls
a sprinkle of shooting stars
a draft of artists
a bushel of bakers
a cadence of musicians
Can you think of a few?
♥
Dear bloggers, thank you for your patience.. I've been working like crazy these past few weeks.. but the good news is I've helped two awesome clients find the perfect homes! As soon as things settle.. I will be round!! xx