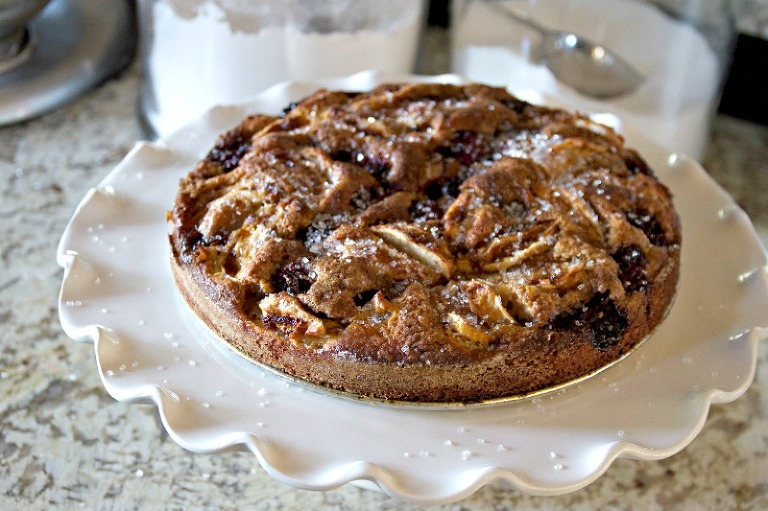 We bid
adieu to summer and her bumbleberry sweetness and charm
and we're embracing (sort of)
autumn in all his cinnamon apple glory
all blustery and sturdy baked,
like this simple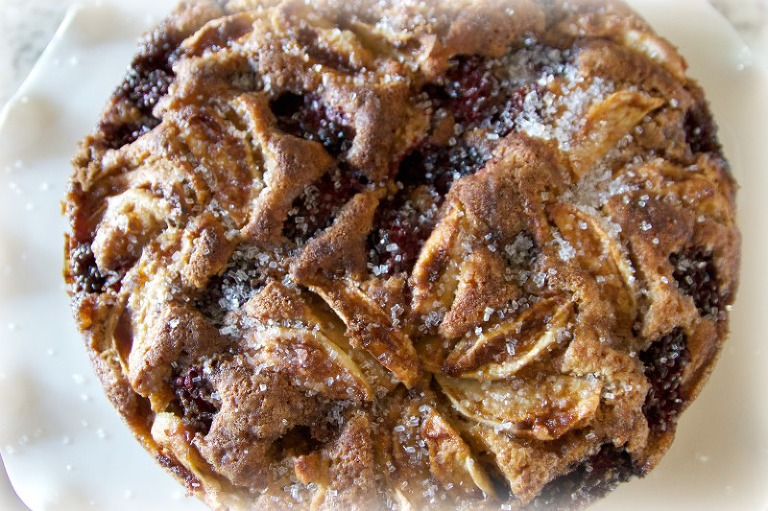 Martha Stewart's Apple-Blackberry Cake..
a not too sweet cake
in a sugar spun-dusted springform pan
with a wee, lighthearted
whisking of butter, sugar, eggs and a bowlful of flour..
a
simple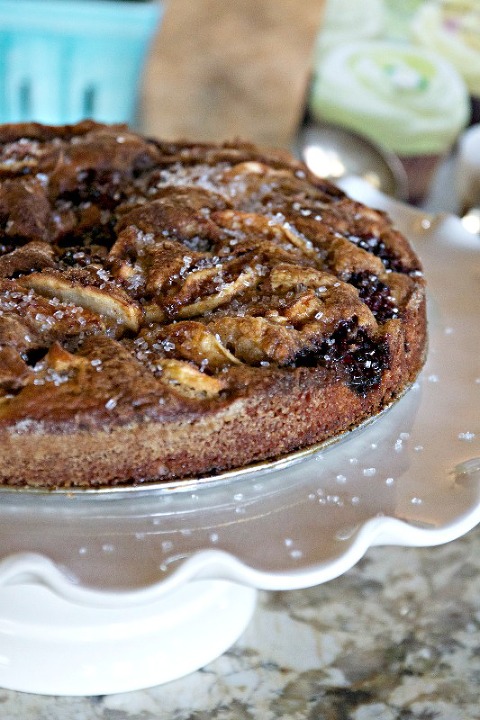 cake batter
dolloped and spread thickly into a warm layer, perfect
for apple slices and blackest of berries
all finger-pushed snug, tucked safe in their cushy warm bed.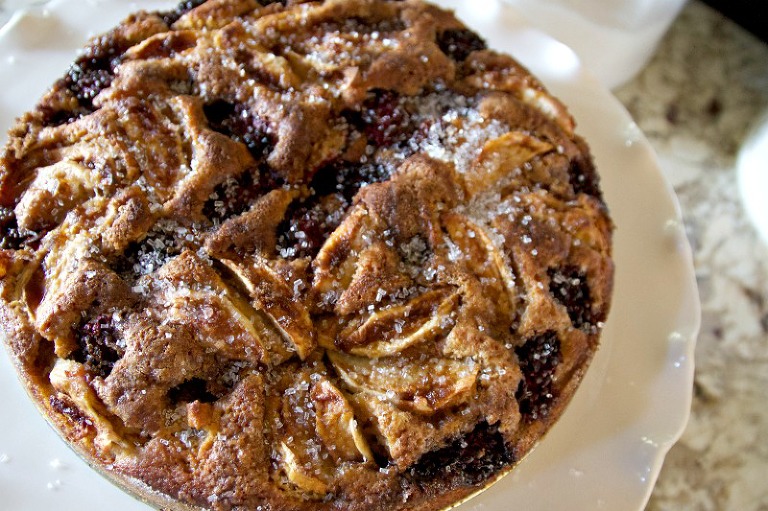 ♥
It was the perfect cake to end an evening with friends.
But you know me..
I began thinking it would be more fun as a Bumbleberry Cake.. filled with all sorts of berries.
I imagined all sorts of sauces..
but thankfully we left it alone and settled in with a warm slice and whipped cream because.. as always
"it's a good thing"
..just as written.
Martha Stewart's Apple~Blackberry Cake
Ingredients
sugar for dusting pan
1 1/2 cups flour
2 tsp baking powder
1/2 tsp salt
6 tbsp butter, unsalted and melted, plus more for the pan
3/4 cup dark brown sugar, packed
1/2 cup whole milk
2 large eggs
4 McIntosh apples, peeled, cored and sliced into 8 wedges
1 cup (1/2 pint) blackberries
2 tbsp brown sugar
1/4 tsp cinnamon
2 tbsp butter cut into pieces
whipping cream, optional
Instructions
Preheat oven to 375F. Butter a 9" springform pan. Sprinkle, dusting with sugar and shake the pan to coat. In a large bowl, whisk together flour, baking powder and salt. In a medium sized bowl, whisk together melted butter, 3/4 cup brown sugar, milk and eggs.
Slowly fold the butter mixture into the flour mixture, stirring until blended.
Spoon the batter mixture into the prepared springform pan, smooth the top evenly. Arrange the apple slices and blackberries as you wish onto the cake batter. Then press each piece of fruit gently down into the batter.
Sprinkle over with the 2 tbsp brown sugar and cinnamon. Top the brown sugar by dotting the remaining 2 tablespoons of butter over.
Bake until top is golden and the fruit has softened, about 50-55 minutes, or until a cake tester inserted in the center comes out clean.
Notes
* Be careful not to over-bake, mine got a little "too" brown on top. Also, I didn't require anywhere near the four apples and I would have sliced them much thinner than into 1/8's as suggested. Just eat the rest of the apples:D
♥
and now for something completely different..
if you have a moment to spare, and purely out of curiosity;)  what is your favorite breed of dog and why?