It can be a challenge coming up with new, easy breakfast recipes.
How about a little "sunshine" on a rainy day??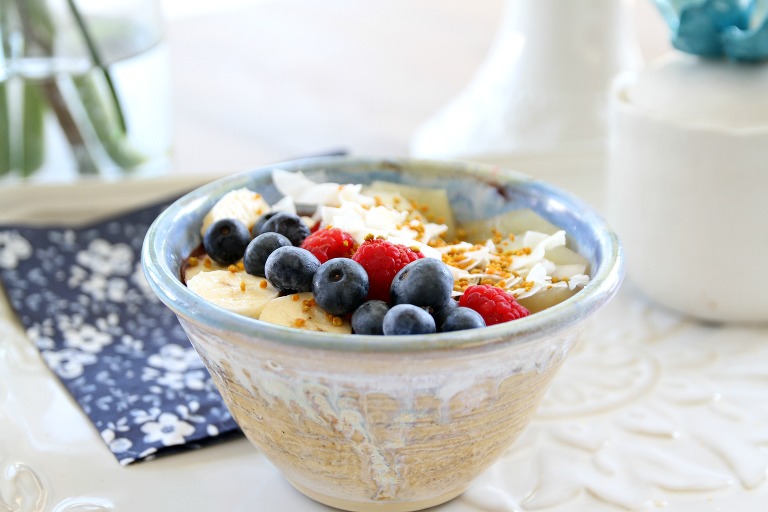 I love this Sunshine Breakfast Bowl, it's packed with healthy ingredients..
if you haven't heard of the health benefits of acai, you need to know it's great for:
heart health, healthy skin, weight loss, digestion, cellular health, anti-aging with phytochemicals, increased energy, mental function and increased sex drive:)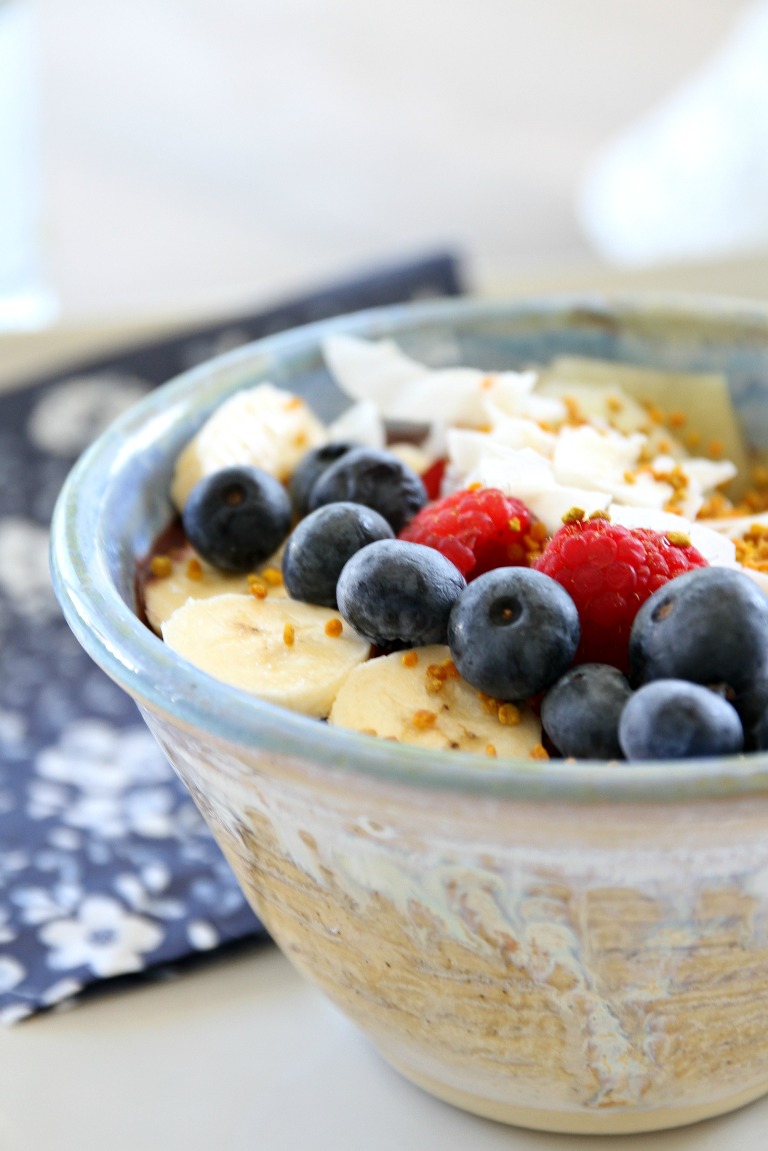 add in a scoop of chocolate protein powder and two bananas, blueberries, fruit, flaked coconut..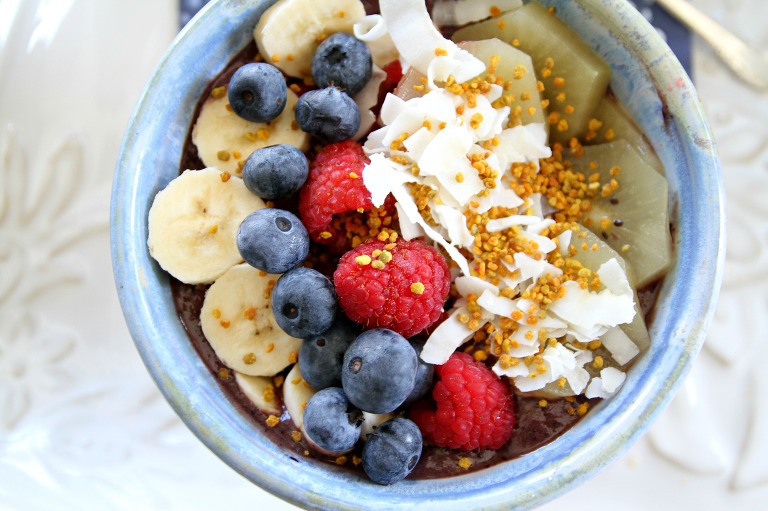 and bee pollen.
You might not know that bee pollen is a super food.. containing more protein than most animal sources.
Bee pollen is considered one of nature's most completely nourishing foods, containing nearly all nutrients required by humans.
They contain all the essential components of life – they are rich in proteins, free amino acids, and vitamins, including B-complex and folic acid.  Mercola.com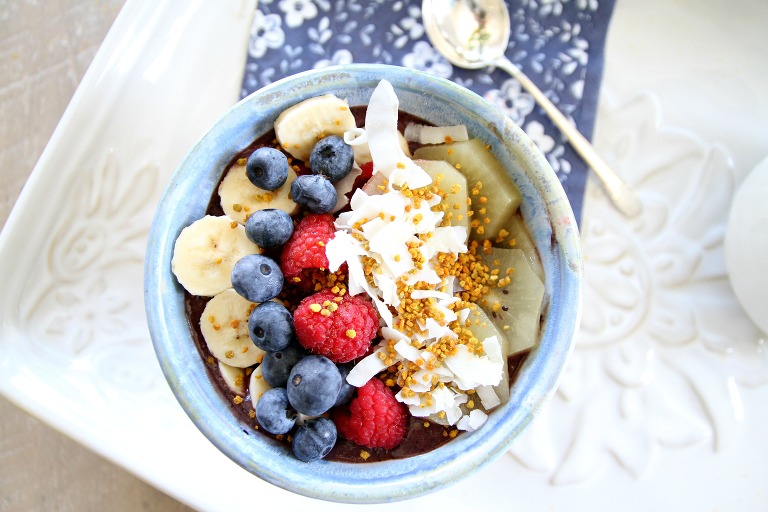 and you have a big ol' bowl of healthy sunshine for breakfast or maybe a healthy bedtime snack!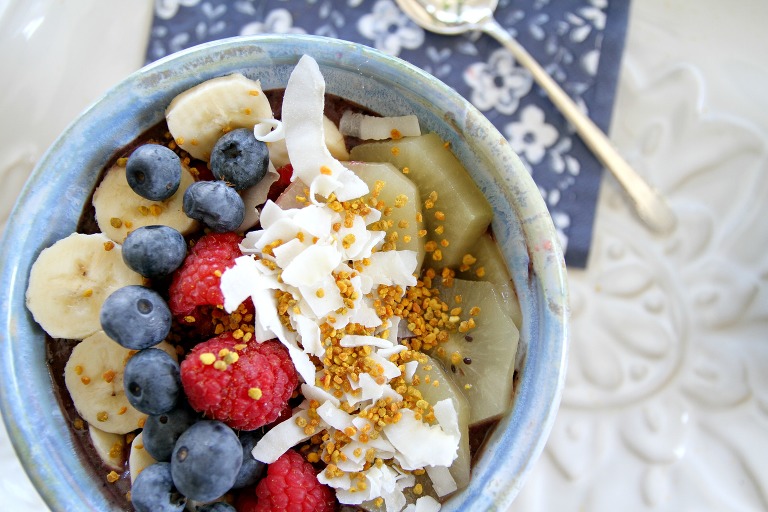 How can anything this pretty be so healthy??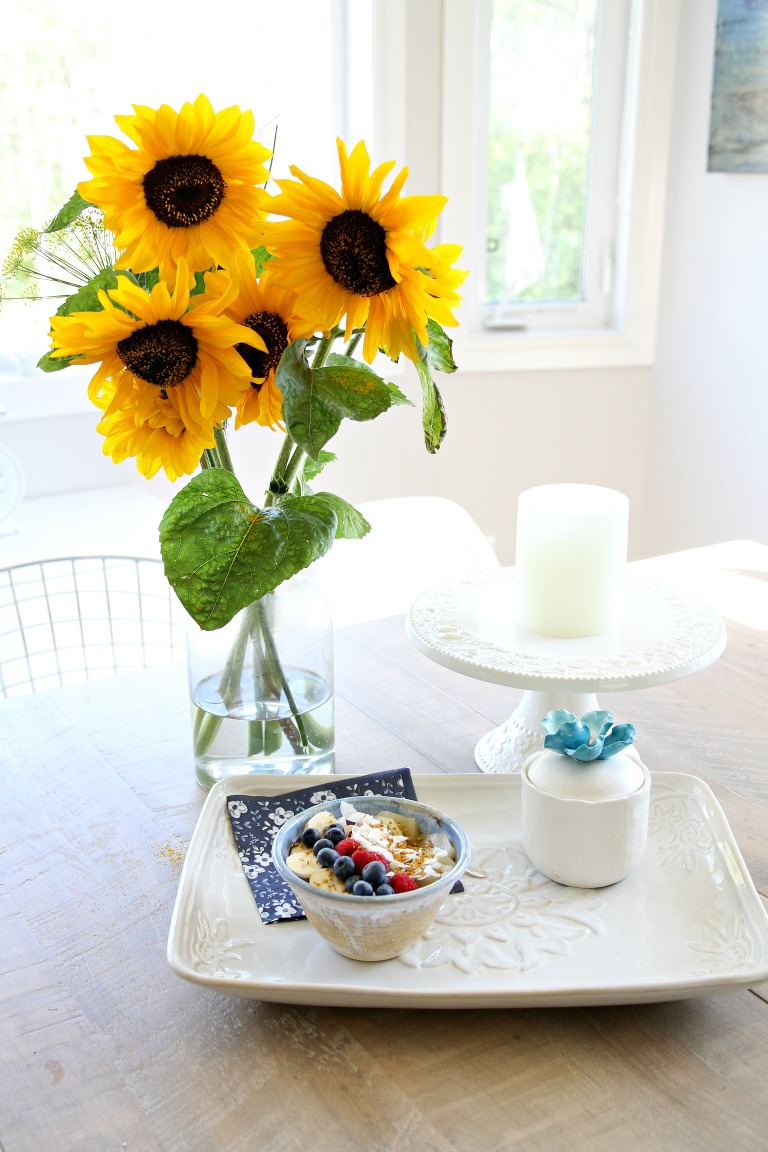 Sunshine Breakfast Bowl
Ingredients
1 packet Sambazon Unsweetened Smoothie Pack (Blush Lane in Calgary)
1 scoop chocolate protein powder
2 bananas
1/3 cup frozen blueberries
optional: coconut water
Toppings:
fresh berries
kiwi
banana
flaked coconut
bee pollen
organic cacao nibs
Instructions
Run the freezer pack under hot water briefly then slide it out into the food processor or blender. Add the protein powder, bananas, and blueberries. Put the lid on and blend, pulsing and running the processor until the mixture is thick, as thick as gelato or slightly softened ice cream.
Pour into a large bowl, top with berries, kiwi, banana, coconut flakes, bee pollen and organic cacao nibs.
Check out some other healthy banana recipes at
Well-Being Secrets
Love,
Smidge