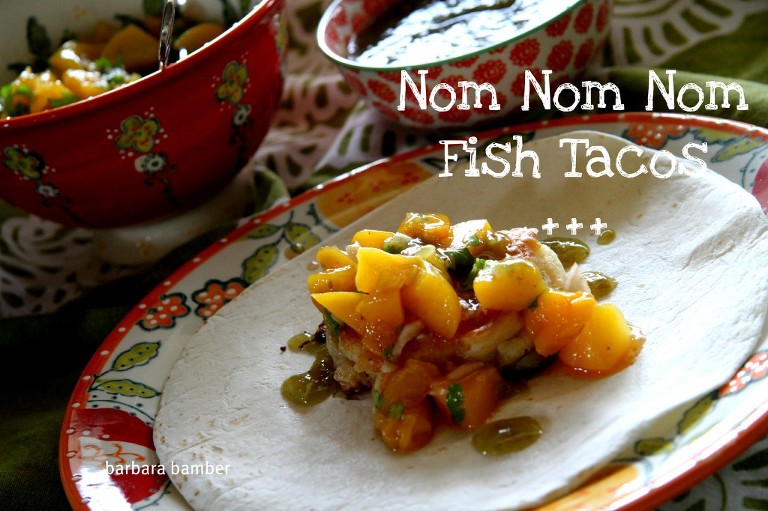 I started out with "good intentions".. I really did,
honest!
But that's life isn't it? We design the best-laid p
lans ever,
set off d
own one path and then we…
stray
♥
So, you ask, what's my excuse today?
My mother always extolled that
"Necessit
y is the mother of invention."
Pretty impressive, I couldn't believe some of the crazy sayings she came up with!
(Um.. until I found out that they were actually Plato's or Shakespeare's words…)
I'm actually quite impressed th
at she had memorized so many
of these lines from Shakespeare..  and it certainly made growing up a little more quirky!
♥
Like this proverb we heard all the time…
"Waste not, want not."
♥
But I digress…
I can try to put a good spin on it , but really, the quote I need to use today is:
"The road to hell
is paved with the best of intentions."
♥
Once you've gone too far down that path.. it's just too late to turn it around, I think!
♥
I've never been good at estimating how much to make for guests. (Ever since the debacle where I had too little food) I always seem to end up with a slovenly fridge chock-full of languishing, dubious left-over crammed, plastic containers. Let's just say, there was a ton bit of fish left over from Saturday night to use up.
"Nothing more appetizing than rock-hard, day old, reheated cold fish for supper,"
I chirped enthusiastically.
Well, that went over "like a lead balloon".. it was clearly time to take a bit of my mom's recipe here (and change it because of missing ingredients).. and then a part of Hugh Carpenter's recipe there... (and add to it) until, of necessity mind you, I had invented a new dish. I began with by making this pretty little, sort of healthy, Peach Salsa…
But.. this is where everything went straight "to hell in a handbasket…"
Let's just say that the end-result, was a heart-thumping, flavor walloping, carb-laden and fried "Nom Nom Nom Fish Taco"… definitely a far cry from the sedate and "Healthy Shrimp Taco" recipe my mom had given me (sorry mom!)…
I had leftover halibut, not shrimp, and I really, really (did I say really?) wanted to try cooking it in a beer batter What's not to love about beer? Which then led to a little frying. What's wrong with a little smidgen of oil?
I can't deny they were awesomely good.. but I also can't say they were amazingly healthy. I'm just hoping my trainer isn't reading this before class on Thursday… and it's probably time for another lap or two around the park with the dog… (What? Lucky ate a bunch of it, too! Why should he be allowed to just laze around?)
Some things in life are a little "more-ish", I think, and this recipe is one of them!  It was a challenge to stop at one well, I couldn't anyway. I also imagine that it would have been incredibly outstanding with fresh peaches.. but you know where I live so that's not gonna happen for a few months!
Did I tell you the beer batter was so much fun (isn't making anything with beer fun)? It was a little tricky.. cooked fish breaks apart a little easier, but you just have to get your hands a little messy…and coated in sticky batter. And.. if you insist on a healthier version, I guess you could just warm up the fish and skip the frying part well, you're just no fun!! 
Better still.. head on over to Rufus' Food and Spirits Guide and check out their healthy avocado and cucumber tacos!! Or visit Geni at Sweet and Crumby, she's got some awesome healthy mango topped tacos with avocado crema topping.. Yay, Tacos!!
Nom Nom Nom Fish Tacos 
Love,
Smidge